When faced with a wall of great cameras in the store, choosing the perfect one for you can be a pretty mind-boggling job. So we got our best LUMIX product experts together to match the camera of your dreams to your personality. Jump to the phrase below that describes you best and you'll discover the camera you were destined to love.
---
SERIOUS SHOOTER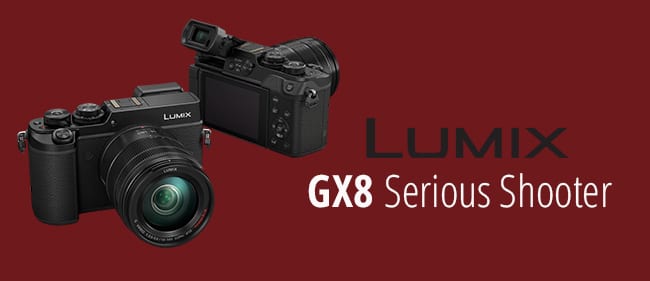 Photography is your passion and you need a camera that can keep up! You are going to love the LUMIX GX8 mirrorless camera. The GX8 offers a new 20.3MP sensor and powerful Dual I.S., combining in-body and lens stabilisation for the ultimate in handheld stability. This stunning G Series camera is perfect for the serious enthusiast, with a rich feature set that also includes Panasonic's latest 4K functionality and a high magnification Live View Finder – all in a weatherproof design.
DMC-GX8
---
BEST IN CLASS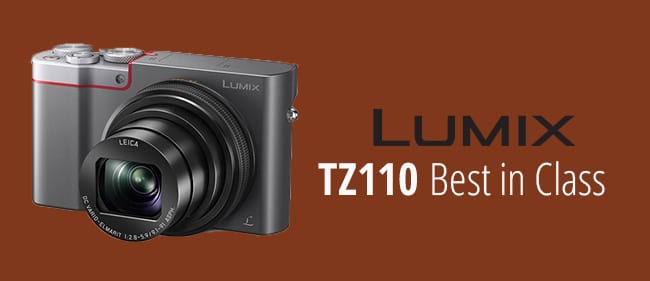 You got the LUMIX TZ110 compact camera. At the heart of its performance is 20.1MP large 1-inch MOS sensor that captures more light, resulting in crisp, clear and natural shots; plus a versatile 10x zoom F2.8-5.9 LEICA DC lens for true-to-life images from landscapes and sunsets to elusive wildlife. This pocketable camera also includes Panasonic's powerful 4K video and 4K Photo capabilities to capture every moment in impressive clarity; and introduces Post Focus to the travel zoom range, which allows users to select their preferred 'in-focus' area after taking their shot.
DMC-TZ110
LUMIX TZ110 wins Editor's Choice
LUMIX on safari at Western Plains Zoo
---
GLOBE TROTTER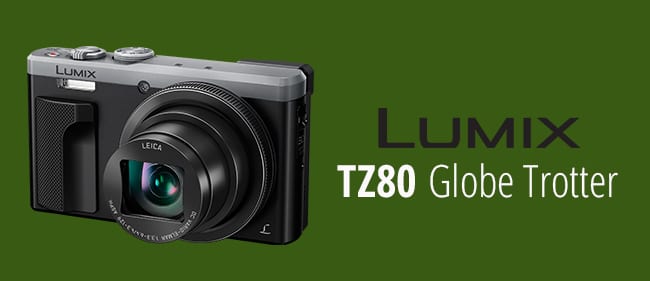 Are you averse to being saddled with piles of excess luggage? Do you dream about everyone in the family fitting their vacation needs into a carry-on bag? The lightweight LUMIC TZ80 compact camera is your perfect match. It packs a 30x zoom LEICA lens into its 300g chassis, letting you get close to the action without disturbing the subject, so you'll never be out of range for that perfect holiday shot – equally suited to both wildlife and candid shots of friends and family. The 18MP MOS sensor and 4K capabilities ensure natural results in stunning detail for every special or fleeting moment.
DMC-TZ80
LUMIX on safari at Western Plains Zoo
---
FAMILY TIES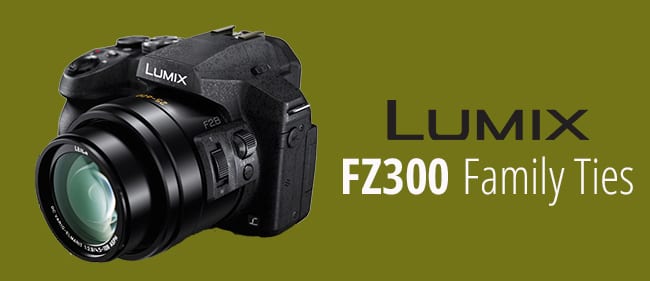 You love your family and snapping pics for the holiday album, so it's no wonder your camera match is the LUMIX FZ300 bridge camera. It pairs the ease of a compact camera with the breathtaking photographic results of a more complex DSLR-style model, so you'll be able to take stunning pics for the family album without fussing over lenses and settings. The FZ300 offers an extraordinary LEICA lens with 24x zoom built into a weatherproof and DSLR-style body, along with a raft of high-end LUMIX features designed to deliver superior control and creativity.
DMC-FZ300
---
THRILL SEEKER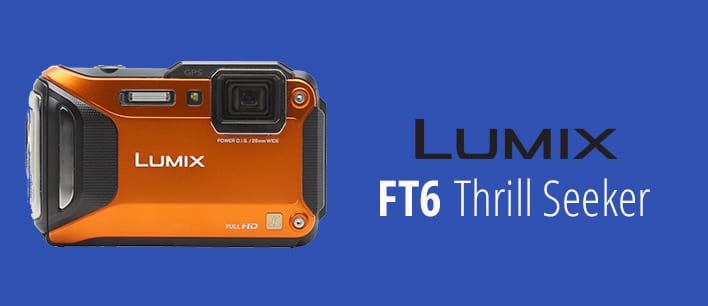 If you can climb it, ski it, jump it or dive it, you should be doing it with an LUMIX FT6 rugged compact camera (awarded Best Rugged Camera at the prestigious TIPA Awards in 2015). Documenting your adventurous life requires a camera that that is tough enough to survive (and thrive!). The FT6 is all-year-round active field player, boasting boasting waterproof, shockproof, freezeproof and dustproof features that it let it record stunning images in just about any environment. What's more, this camera offers an advanced GPS and a range of Wi-Fi features, so no matter how far you venture, you'll always be connected.
DMC-FT6
New LUMIX travel cameras