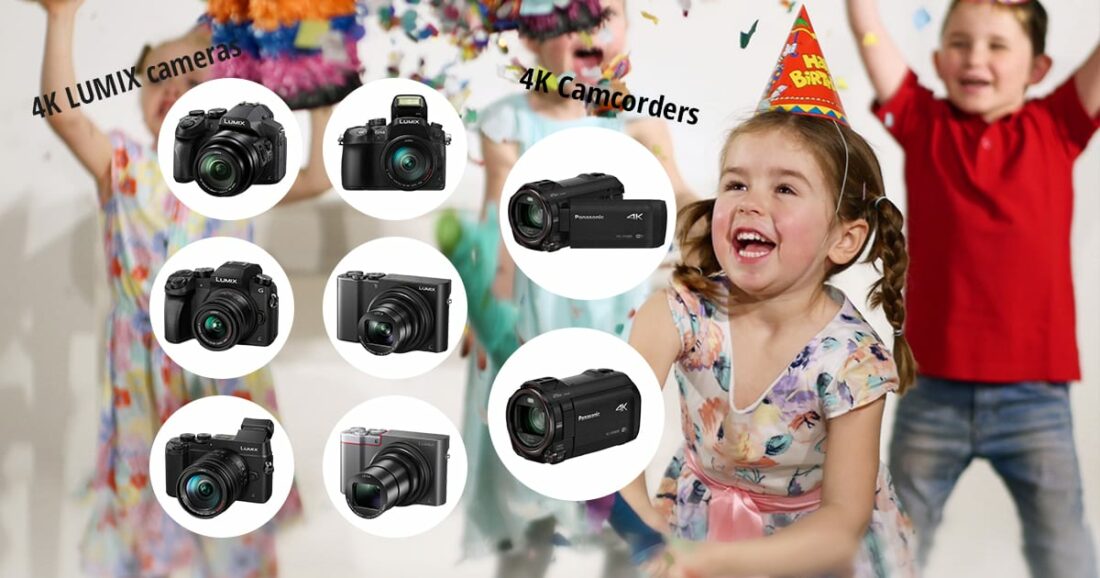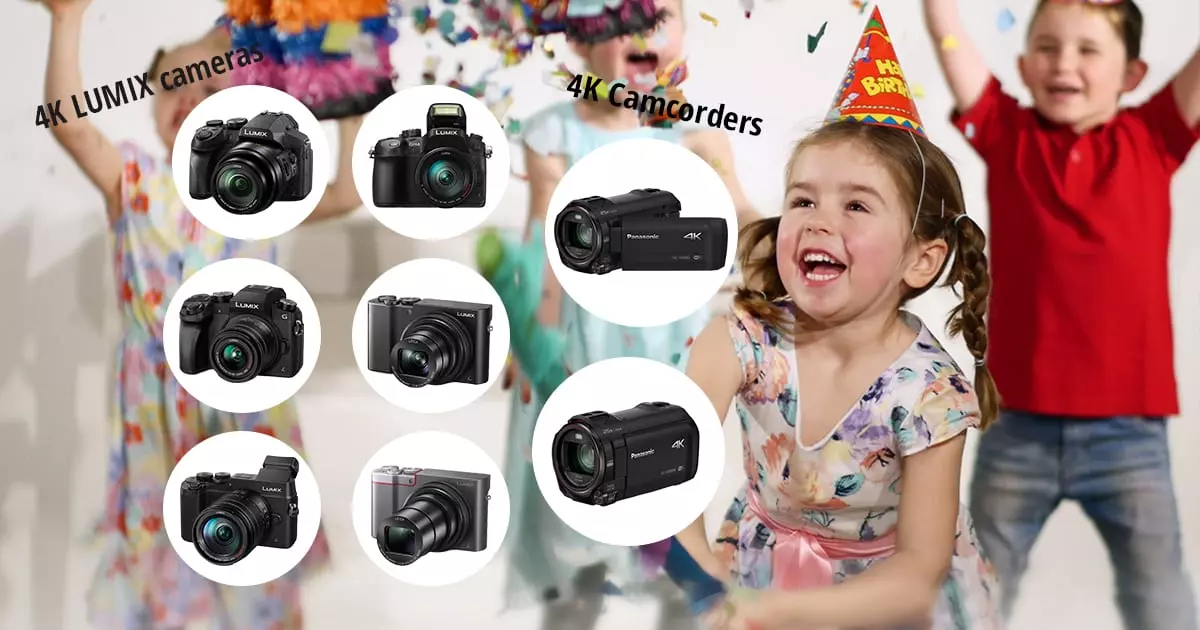 Award-winning LUMIX cameras to Panasonic camcorders are already renowned for their superb image quality and with the introduction of 4K Ultra HD resolution technology, we are finding new ways to push the boundaries. For photographers and videographers who have become accustomed to making decisions about shooting video or stills, our 4K technology now makes it easy to capture both at the same time! Doug Campbell, Senior Product Manager for Imaging at Panasonic, is here to give us some insight into the benefits of shooting in 4K.
"For the video shooters and home movie makers, the ability to record in 4K means you can shoot beautiful home movies at four times the resolution of Full HD. 4K also changes the way we take still photos. With our unique 4K Photo technology, you can capture a short burst of 4K video, then select a single frame and save it as a high resolution image detailed enough for an A3 poster print." –Doug Campbell, Senior Product Manager, Imaging, Panasonic Australia
Record 4K footage with four times as much detail
4K Ultra HD delivers a far more intense viewing experience than you have seen before. Its native resolution of 3,840 x 2,160 pixels is four times larger than Full HD, resulting in a much higher level of detail. Even when you convert 4K video to Full HD, the video files will have even better definition and crisper details than those filmed in Full HD. Even better, Panasonic camcorders and LUMIX cameras feature high-speed, high precision autofocus technologies which help keeps your subjects sharp and in focus to support your stunning 4K footage.
"As higher resolution screens become the norm on TVs and smart devices, our range of 4K cameras and camcorders will help you capture your precious home movies and family photos in beautifully rich detail that can be enjoyed in high quality for years to come." –Doug Campbell, Senior Product Manager, Imaging, Panasonic Australia
Versatile editing with 4K Cropping*
The new 4K cropping feature available on our flagship camcorders expands your editing options. You can cut out Full HD resolution video from 4K footage internally within the camcorder and then post-edit effects can be added to a recorded video, such as zooming, panning, tracking and stabilising. Your edited video can then be saved in Full HD format, retaining high definition and crisp detail.
*Available with HC-VXF990 and HC-VX980M.
"4K cropping give opportunity to create a panning or zooming video within the camera, without the use of expensive video editing software or other camera equipment." –Doug Campbell, Senior Product Manager, Imaging, Panasonic Australia
Capture the moment (even when you don't) with 4K Photo
In addition to recording stunning 4K Ultra HD video, Panasonic camcorders* and LUMIX cameras offer 4K Photo Mode. This technology gives you the invaluable ability to 'time travel' in order to be sure of capturing the perfect shot. For instance, in 4K Pre-burst mode, the camera uses buffering to capture one second before and after the shutter is pressed, at 30 frames per second. You then have 60 frames to select from to find the precise moment you wished to capture – whether your shutter finger was fast enough or not.
*Selected 4K Photo compatible models
"4K Photo offers three outstanding modes. 4K Burst works like a conventional burst mode. When you hold the shutter down, you burst your shots. When you let go of the shutter, your burst sequence finishes. The beauty of this that while you are holding the shutter, you get 30 frames per second, as a 4K photo/ 8MP high-resolution still. 4K Burst (Start/Stop) takes away the need to hold down the shutter for the duration of your shoot, you simply press it once to start, and then press it once to stop. After that you can go through and select the frames that you want to save. 4K Pre-Burst lets you simply press the shutter button when the moment you want to capture happens. Unlike most cameras where the moment of, say, blowing out the candles on a birthday cake, is easy to miss, cameras with 4K Pre-Burst have a secret weapon. With Pre-Burst, once you press shutter button the camera will catch 30 frames from the second before you pressed the button and 30 frames from the second after! That's 60 frames in total that ensure you will capture the perfect moment, even if your own timing is off." –Doug Campbell, Senior Product Manager, Imaging, Panasonic Australia
LUMIX cameras with 4K video and photo:
DMC-TZ80
DMC-TZ110
DMC-FZ300
DMC-G7
DMC-GX8
DMC-GH4
Panasonic camcorders with 4K video and photo:
HC-VXF990 (4K video & photo)
HC-VX980M (4K video)