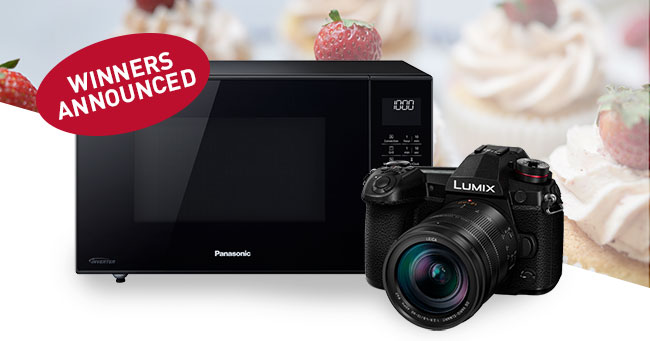 To celebrate Valentine's Day this year, we joined forces with dynamic duo Iron Chef Shellie and Ewen Bell to create a compelling live stream experience and a competition with an impressive grand prize! On offer was our very own Panasonic duo – the NN-CT56 3-in-1 Convection Microwave Oven that makes cooking a breeze, and every enthusiast photographer's dream, the much-loved LUMIX G9 Mirrorless Camera with 12-60mm Lens!
Our presenters and judges were well equipped to inspire their audience, with Shellie's talents as a recipe developer, food stylist and food photographer and Ewen's profile as a well-known photographic mentor, seasoned travel guide – and lover of good food.
The premise of the competition was simple- suggest to Shellie what dish you would like her to make for Valentine's Day. Would it be a main, something comforting and heart-warming, or would it be a dessert that is sweet and delicate?
To excite and encourage participants, Shellie and Ewen hosted a live stream called 'The Art of Food & Photography' to demonstrate the capabilities of the $2400 prize pool. The real time photoshoot showcased cupcakes baked in the NN-CT56 and shared their expertise on food styling, with stunning images captured on the G9 camera. If you missed it, check out the live-stream replay below.
After receiving nearly 2000 entries, Shellie and Ewen awarded the grand prize to Jonathan L for this heart-warming story:
"My 15-year-old daughter who loves to cook, asked me to write this for her: I would love for you to make butter chicken. My parents when they were dating would always go out to their local Indian restaurant, and the dish they loved to share the most was butter chicken. Their love for each other really shows, and so does the food they love. They've both cooked for me, and bought Indian for me too, and I know I love it as well. My parents mean a lot to me and it would mean a lot if you made this."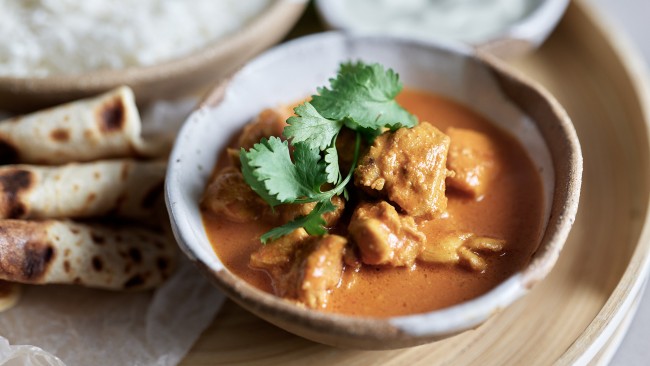 Head to the Iron Chef Shellie Blog to see more photos and get the link to the recipe!
Shellie and Ewen were also generous enough to award 25 copies of their Cabin Fever Cookbook to some runner-up participants! Here are a few of the entries who have won a copy to call their own.
"My wife would have loved to be proposed to on the Eiffel Tower. Problem is she was 7 months pregnant with our second child. Our first daughter was obsessed with the movie Ratatouille. So I turned our backyard into a little French restaurant with projections of our separate trips to Paris, French music, a French themed dinner  with baguettes, Perrier water, and I cooked Ratatouille. Either I did a good job or it was her pregnancy brain that said Yes! Ha. And on the 11/11/11 we got married. So for me, the dish for Valentines would be Ratatouille." – Matt S.
"I propose a Japanese-style pandan cotton souffle cheesecake paired with strawberries for the following reasons: (a) nothing beats the soft melt in the mouth Japanese cheesecake, (b) pandan is the trendy flavour of the day and (c) strawberries represent the auspicious red fusion element as East meets West. Valentine's Day falls within the 15 day Lunar New Year celebratory period!" – Billy L. 

"Handmade Shoyu Ramen, because my wife and I met at university where cheap ramen was a staple on a budget. 10 years on it's a delicious metaphor for how far we've come and grown in skill, complexity and taste, but at heart, we're still two kids making the best of what we have." – Matt H.
Thanks to everyone who participated. Remember to subscribe to the My Panasonic Newsletter, or follow us on Facebook to stay up to date with our latest competitions and giveaways.