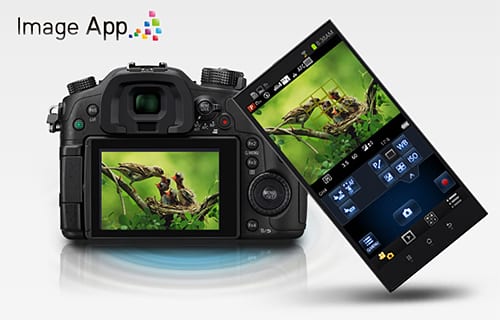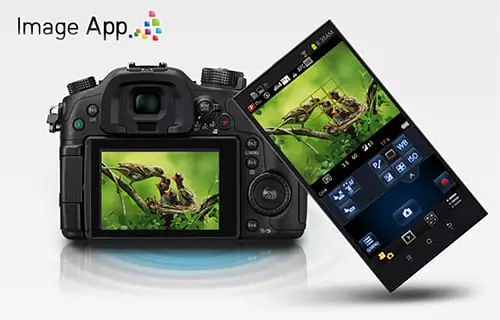 That smartphone that is never out of your hand and your LUMIX camera with amazing imaging technology come together to create a picture powerhouse, thanks to the Panasonic Image App.
Simply download the app from the iTunes or Google Play store and you'll be able to use your smartphone to control shooting and viewing modes on a LUMIX digital camera or camcorder*, as well as Geotagging images and instantly transferring your shots to your favourite social networking sites. The app even lets you turn a Panasonic digital camcorder into a brilliant home monitor system.
---
Total remote control
Just like using a wireless remote control, you can use your smartphone to watch the image on the live view screen of your digital camera or camcorder and to control image shooting and other camera operations, like playing back and deleting still pictures and videos. You can even make settings to automatically copy the footage straight to your smartphone and add Geotagging location information.
Remote Shooting video

Remote View Video

---
Social networking superstar
'Instant Transfer' allows data to be transferred automatically to the designated electronic device whenever the shutter is released. Plus you can also save photos to the Panasonic exclusive cloud service 'LUMIX CLUB' and easily transfer still images or MP4 videos to Facebook™, Flickr™, Picasa™, Twitter™ or YouTube™.
Instant Transfer Video

Easy Share Video

Cloud Sync Video

---
One-touch Connection with NFC
NFC (Near Field Communication) changes a smartphone / tablet into a remote controller by just touching the camera with them.
---
Geotagging
It is possible to tag the location information to the image by utilizing the GPS log of a smartphone / tablet.
---
Auto Transfer
Automatically transfers images on your camera to a computer while charging the battery via the wireless access point at home.
---
Wireless Print
You can print out recorded pictures wirelessly from a PictBridge (wireless LAN compatible) printer.
---
Big brother is watching
In a good way, though! The Panasonic Image app really expands the features available on a digital camcorder. You can monitor your home while you are out by checking the image on your smartphone, speak to those at home and take pictures. Or watch your new puppy all day from the office (just don't tell your boss that we put the idea in your head).
New parents will love keeping an eye on the nursery with the baby monitor feature; the camcorder can send notifications to your smartphone or tablet when a crying baby is detected, and it even lets you watch your baby or speak to the little one using the mobile device's microphone.
*Panasonic Image App not compatible with some models. See app store for full details.
DOWNLOAD NOW