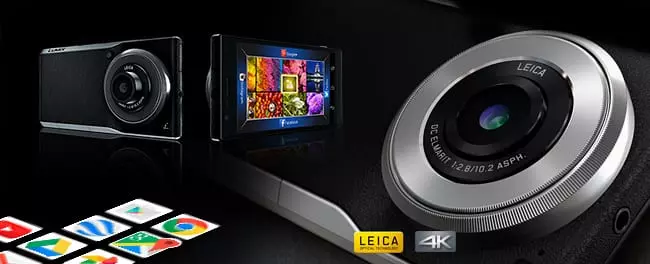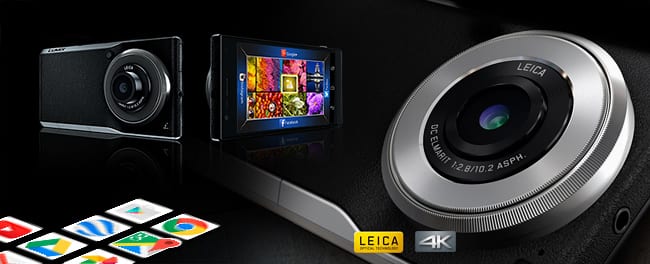 Photographers, meet your new smartphone. Here at Panasonic, we've just changed the game mid-play with the release of our new LUMIX DMC-CM1 camera phone. It's a 'lust-have' standout in the award-winning LUMIX range, adding the one thing we've all been missing to the smartphones we love so much: a high-end camera with incredible image quality.
THE CAMERA
Image Quality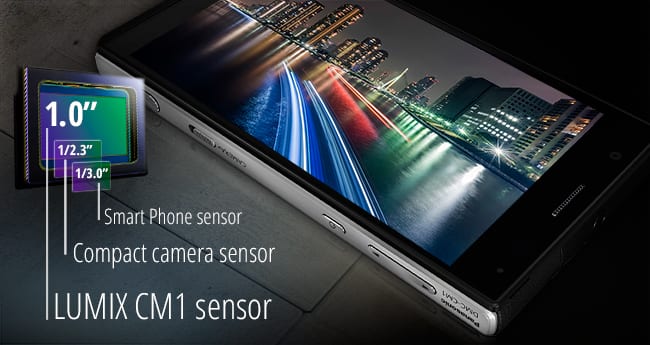 The CM1's digital camera features a large one-inch sensor, which means it will take the best pictures you could possibly get with a smartphone. Plus, the CM1 incorporates a premium LEICA wide-angle lens with a really fast aperture of f/2.8. This combo is super important because when you think about it, most people are sacrificing image quality to the gods of convenience. It's your phone that's handy, so it's your phone that takes the picture and Facebook is full of the low-res, grainy results. With the CM1, your handy phone will capture images to rival any high-end compact camera and then you can instantly upload pictures that will be the envy of your social network. And yes, you can still indulge your selfie-addiction with the CM1's rear-facing camera mode.
View the CM1 Sample Gallery CM1 Photobook - PDF 3.8Mb
Creative Freedom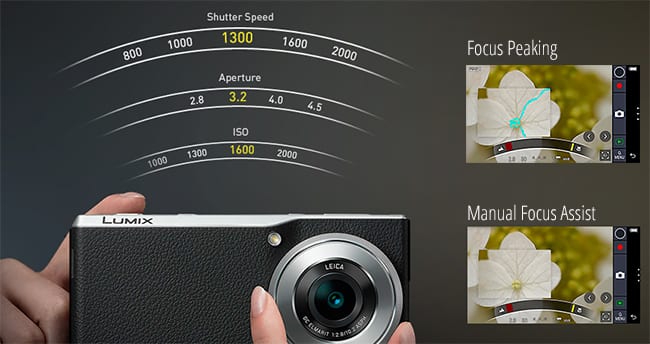 For aficionados who view taking a great photo as just the first step, you'll be happy to know that the CM1 offers the kind of creative freedom usually reserved for advanced DSLR cameras. The CM1 camera phone can shoot in RAW files, so you can edit straight from the camera and it offers a manual control ring that gives your direct access to a range of key image composition functions.
Read more about the CM1's image quality and creative features
4K Photo Modes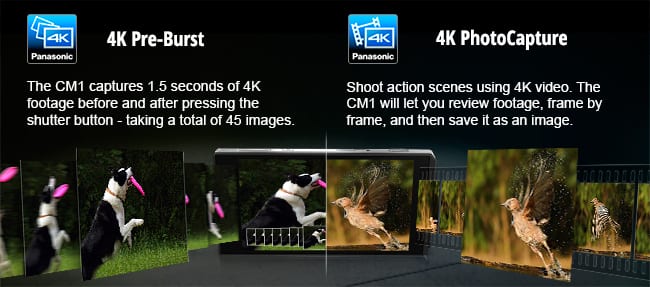 This little bundle of joy also adds LUMIX-exclusive 4K Pre-Burst and 4K Photo modes to its impressive feature set. The CM1 records 4K at 15 frames per second, so you can use it to capture moments that would usually flash by way too fast for your shutter finger to catch with a regular camera. For instance, 4K Pre-Burst will capture 1 ½ seconds of action both before and after the shutter release, providing a total of 45 shots for you to choose from, while 4K Photo lets you extract the perfect moments from 4K video footage.
Read more about the CM1's 4K Pre-Burst and 4K Photo
THE SMARTPHONE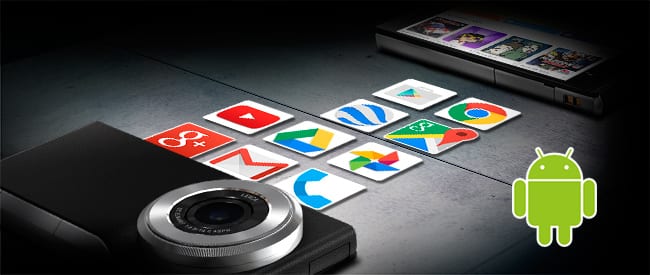 This isn't a great camera with a shoddy phone shoe-horned in as an afterthought. The 4G compatible CM1 smartphone can hold its own against anything else on the market. It incorporates an Android™ platform and is pre-installed with Android 4.4 KitKat (the latest Android 5.0 Lollipop operating system is also available immediately for download). The CM1 has been built with a very fast 2.3 GHz quad-core processor and a 4.7-inch full HD-display, so it won't let you down on streaming, movie-watching and gaming capabilities. What's more, the 16 GB internal memory can be expanded to up to 128 GB with an optional Micro SDXC card.
CONCLUSION
The CM1 does away with the camera vs smartphone quandary once and for all by combining the best of both worlds.
Read about CM1 Reviews and Awards DMC-CM1 Brochure - PDF 1.2Mb
Related links
Check out the CM1 product page.
Download the CM1 Photobook (PDF 3.8Mb).
Download the CM1 Brochure (PDF 1.2Mb).
Related articles