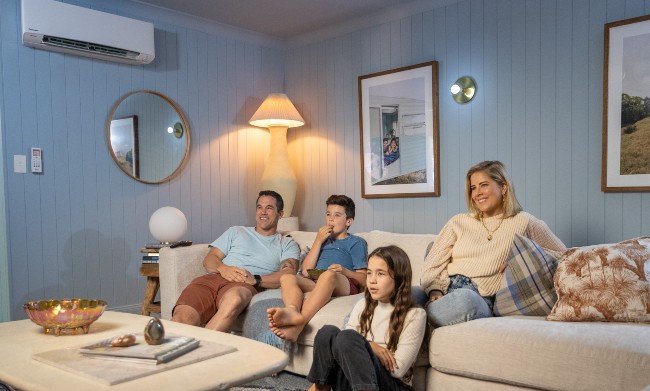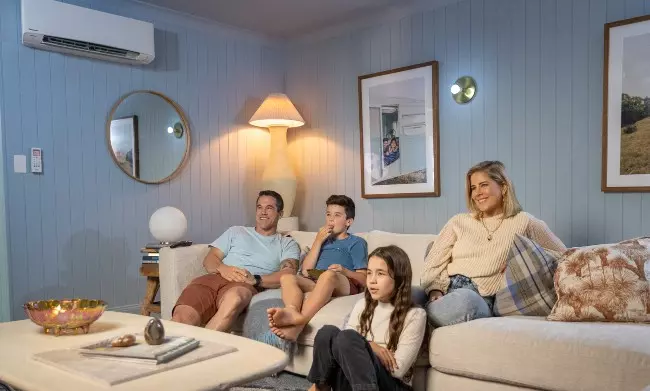 In partnership with Panasonic, Michael & Carlene Duffy, former contestants from renovation TV show 'The Block', have recently installed a Panasonic Air Conditioner with nanoe™X Air Purification in their recently renovated home. We caught up with them to see what they've been up to since the TV show, and what they think of their new Split System Reverse Cycle Air Conditioner.
Thanks for taking the time out of your busy schedules to chat to us today. It's been over 5 years since your appearance on The Block and the start of your interior design and styling studio Cedar + Suede Home, not to mention your other side projects, including hosting Open Homes Australia and Renovate or Rebuild.
What has been the hardest part of starting your own business?
The hardest part has been time management and trying to balance all the different aspects of the business. It's really hard to outsource in our line of work. We balance filming commitments and brand content as well as our design clients, so it feels like we need to be a million places at once, but we also thrive on the variety of daily life.
What has been the most rewarding?
Seeing our brand identity become stronger has been a real treat. When people see a space and can identify it as one of ours that's a good feeling. It's also incredibly exciting to see our transformations have an impact on people and influence on how they approach their own homes. It's especially the case with our van renovations. We see A LOT of brothers and sisters to our vans getting about, which is a buzz.
Has the way people approach restyling or renovating their home changed since you began?
Definitely. We have so much access to home content now that people are wanting more from their homes. People are becoming more adventurous with colour, even craving it. It might have to do with the fact that we see so much content that we're becoming immune to the "same old." Also, COVID and time spent at home has caused us to look at our homes more critically than before, which has prompted people to spend money on their homes for their own enjoyment and benefit rather just for resale purposes and I think that's a positive thing.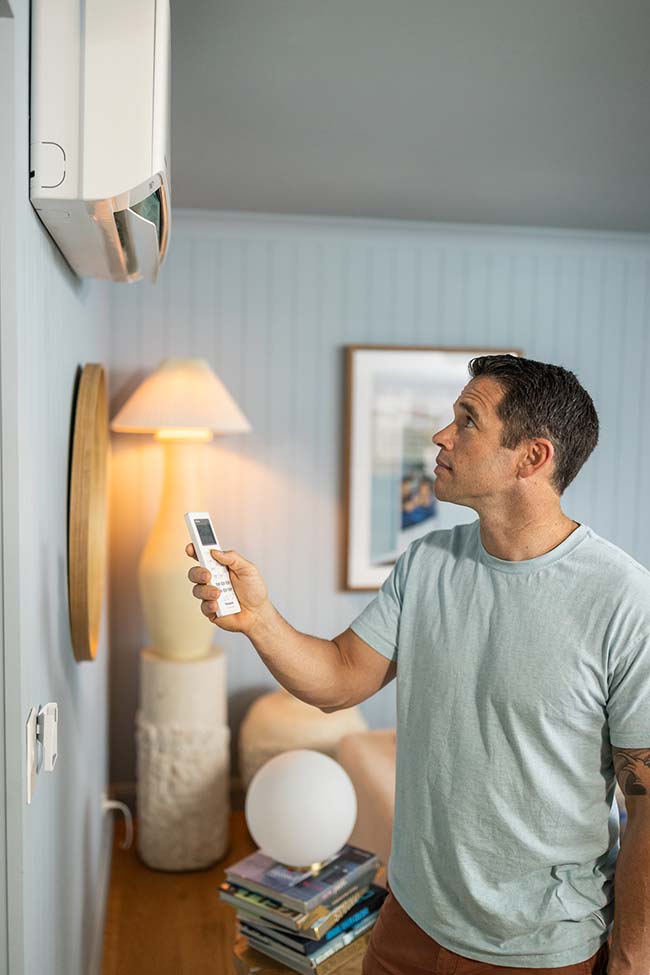 We wanted to find out your thoughts surrounding air quality in the home. It seems the importance of indoor air quality is a trend that has grown over the last few years. Have you noticed an increase in clients taking airflow and indoor air quality into consideration when building or remodelling?
In recent years, we've noticed homeowners are placing more importance on health in general and that extends to a healthy home. There's a strong shift to achieving good natural light and good air quality in the home and therefore there's more design consideration around window and door placement and even the type of windows used. Louvres for instance are excellent at controlling air flow. In general, we're also placing more weight on our outdoor spaces and really finessing that indoor/outdoor flow. Landscape designers have never been busier. I've also noticed many people opt for timber flooring over carpet as a means of eliminating dust mites and pet dander etc. With that in mind, for those who need to manage their air quality with climate control measures such as a Reverse cycle AC unit, the air purifying technology of the Panasonic AC model we've installed will be very appealing.
Are there any quick-wins you guys can suggest to improve the indoor air quality of a home?
Open the windows. It's the first thing I do when I wake up in the morning regardless of how cold it is. I appreciate that I live on the Gold Coast with a temperate climate though and that's not always an option, but breathing fresh air is important to us. Regular vacuuming is advisable and of course, where fresh air isn't an option such is our situation in our media room, we've installed the Panasonic Reverse Cycle Air Conditioner with nanoe™X air purification.
What are your impressions of the Reverse Cycle AC unit?
We're quite fortunate to have excellent airflow and air quality in most of our home but we have a downstairs space which I call the den (it's in fact our media room) that has no windows and therefore no natural light or air flow. I love that this particular air conditioner also has an air purification function that I often use separate to the heating and cooling just to keep the air clean and ready for us when we go down there. It's peace of mind that we're all breathing clean air for when we're all in there watching a movie, or if the kids are sleeping down there overnight with their friends.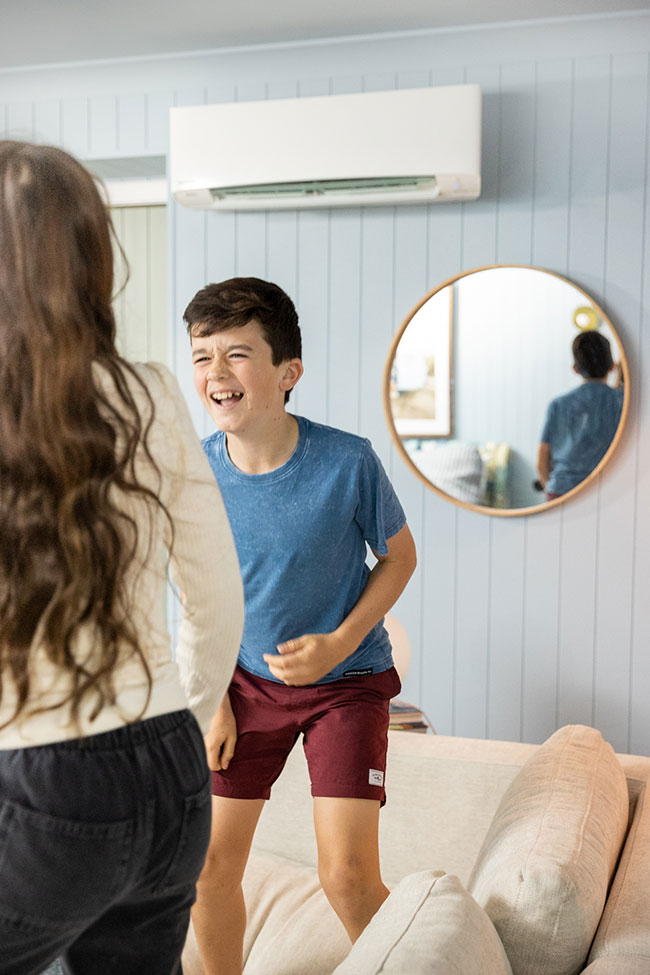 Does anyone in your family have allergies? Have you found the nanoe™X Air Purifier beneficial in this regard?
Carlene: I'm a hay fever sufferer as of 10 years ago. I didn't realise how debilitating it can be until I started experiencing it. We've installed the air con unit in a space in our media room which is a whole lot of fabric (all rug, sofa, and cushions) and a bit of a dust magnet. The AC unit's nanoe™X technology filters out things like dust mites, mould, and pet dander so it's really the ideal solution for the space. I've experienced hay fever attacks in here in the past (in fact, we filmed in this room at the beginning of the year and both my Cameraman and I were sniffling and sneezing all day). It's nice to not have to worry about that now.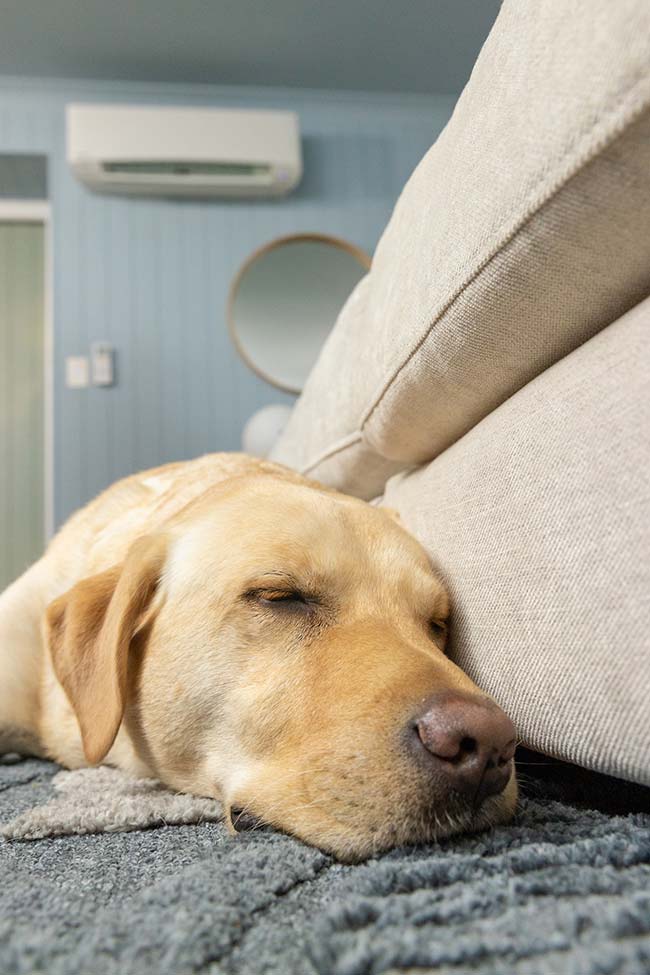 What kind household do you think this combined Air Conditioner and Air Purifier solution is suited to?
I don't think there's a single home that wouldn't benefit from this air conditioner and air purifying solution. Houses with poorly ventilated spaces as is the case with our media room, can really improve their indoor air quality with this appliance. I'd also recommend it for those who live in apartments with unopenable windows as a solution to stagnant air and for homes in high density areas and industrial areas. Anyone whose living conditions cause them limited access to good quality air would be a candidate.
Do you have any projects coming up in the near future we should get excited about?
Renovate or Rebuild will commence airing later this year of 9Life. The show pits previous Block contestants against each other in QLD, VIC, and NSW, whereby we pitch a home design to homeowners who are questioning whether to renovate or rebuild. One team is Team Renovate and the other Team Rebuild. The premise of the show is built on delivering the importance of sustainable design and building practices to a market that is not yet on board. We place a lot of emphasis on air flow and air quality in our designs in a bid to create healthy and comfortable homes. In addition to the show, we have some very exciting design projects which will be documented and rolled out later this year. It's work we're really proud of. We're also in the beginnings of putting together a "How to renovate a vintage caravan" book to meet a growing demand.

Looking for more info?