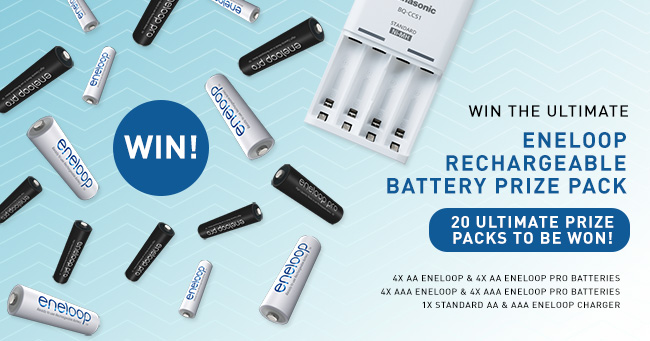 For more than 15 years eneloop Rechargeable Batteries have been on a mission to create a sustainable future. During this time, we've improved on their performance, making them longer lasting, more convenient and better for the environment compared to single-use batteries.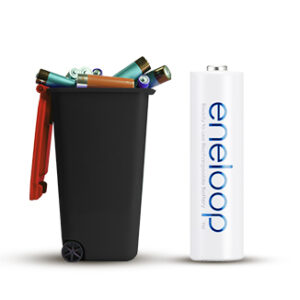 A single eneloop Rechargeable Battery can be recharged hundreds[1] of times, potentially preventing hundreds of single-use batteries from being disposed of in landfill, and saving you money in the long run.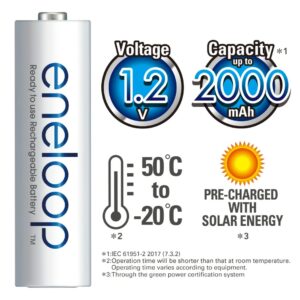 Standard eneloop Rechargeable Batteries feature up to 2000mAh capacity (AA), making them suitable for a broad range of low and high drain devices around the house. For very high drain gadgets such as digital cameras and radio control cars, consider eneloop PRO Rechargeable Batteries which feature up to 2550mAh capacity (AA)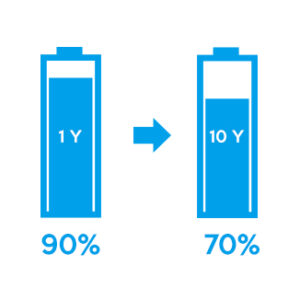 Improvements in our battery chemistry mean an extremely long shelf life with an ultra-low self-discharge rate. eneloop Rechargeable batteries can retain about 70%
[2]
charge after 10 years in storage, making them ideal for emergency scenarios and low-discharge or seldom used devices such clocks, remotes or torches.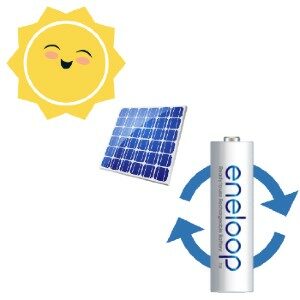 Every eneloop Rechargeable Battery comes pre-charged with solar-generated power
[3]
and ready to use off the shelf. This ensures the positive impact to a sustainable future and cleaner world can be realised from your very first use.
eneloop Rechargeable Batteries are about more than convenience, and more than merely saving money. They are about catalysing change – creating an opportunity for everyone to make a difference today for a better tomorrow.
Are you ready to make 2021 the year you stopped buying single-use batteries? Fill in our form below to go into the draw to win our Ultimate eneloop Rechargeable Battery Prize Pack!
[1] Battery life based on testing method established by IEC61951-2 (7.5.1.3). Varies according to conditions of use.
[2] Capacity retention based on testing method established by IEC61951-2 (7.3.2) when stored at 20°C (based on Panasonic's estimation). Varies according to conditions of use and compared with minimum capacity.
[3] Through the Green Power Certification System