The new LUMIX GF7 camera is like a selfie magician, turning the premise of self-portraits on its head thanks to hands-free modes that can be triggered to catch the perfect pic when the LCD monitor is flipped up. Traditionally magicians don't reveal their secrets but because really want to share the GF7's selfie magic with you, here are its best tricks in one video*.
*Check below the video highlights or watch the video on YouTube.
For fun hands-free selfies, just trigger the auto modes and pose!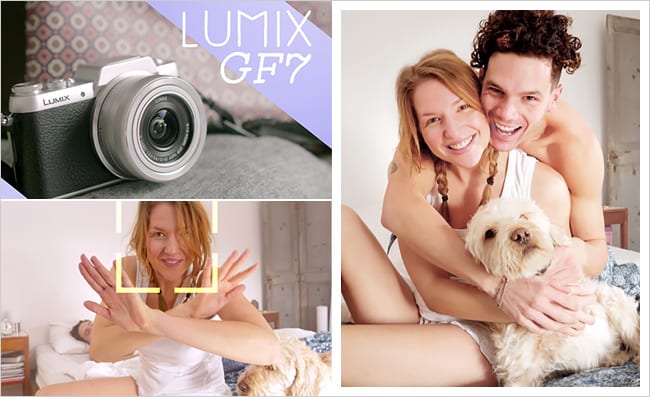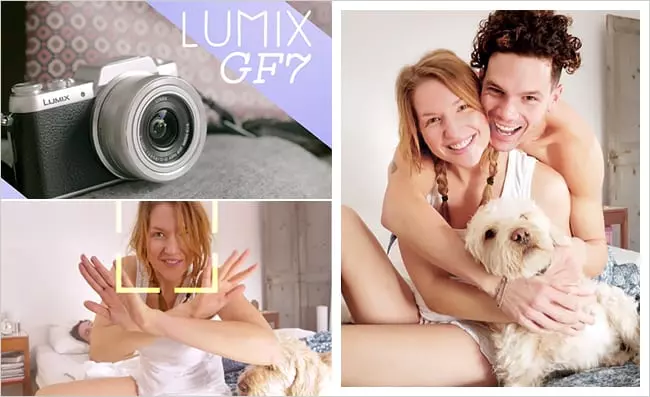 With its 180-degree touch screen monitor, the stylish new DMC-GF7 is ideal for shooting selfies. The self-shot modes include 'Face Shutter', 'Buddy Shutter' and 'Jump Snap' to let you automatically take your shot when the camera is out of arm's reach or when you're using a selfie stick.
You won't believe how much goodness comes in this small package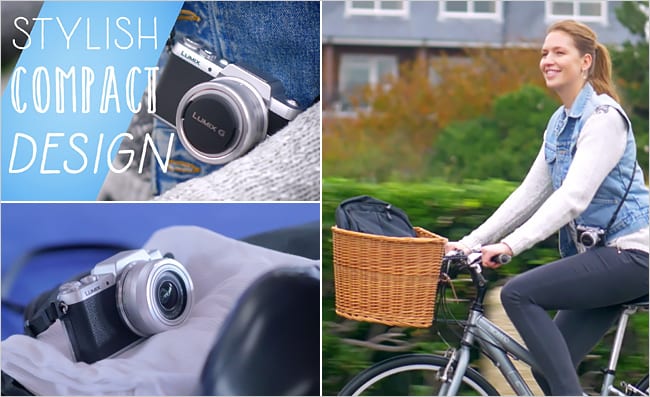 This gorgeous compact system camera (CSC) has a slim, classic design and is available in a choice of pink or black with silver trim. Carry it in your handbag or jacket and you'll have premium image quality wherever you go.
Creative filter effects enhance the way you express yourself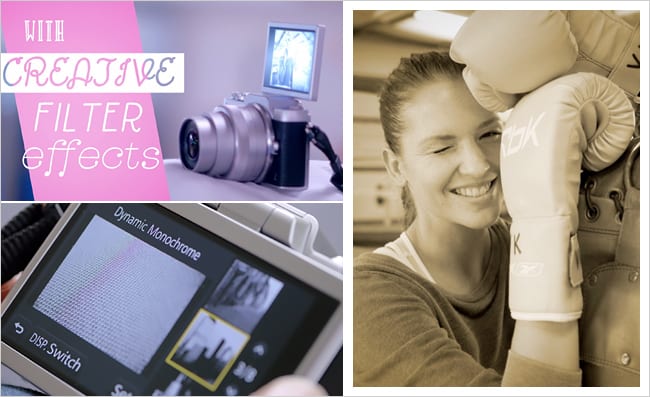 You can shoot with a whole host of creative filter effects simultaneously and then compare, contrast and choose your favourite. With 22 different effects available, you will be spoiled for choice.
Exceptional image quality and a premium lens make all the difference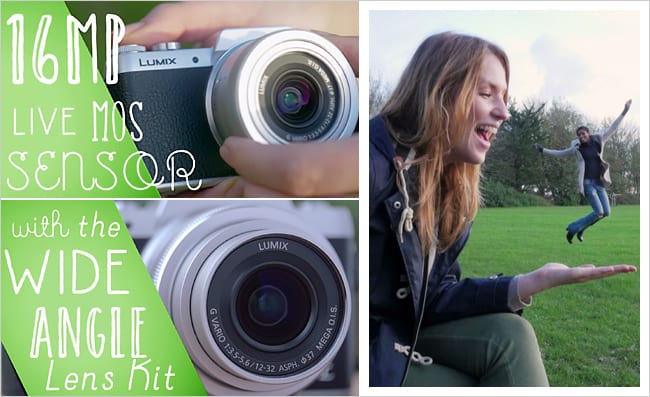 This beautiful camera captures detailed and sharp images, with a 16.00MPDigital Live MOS Sensor and Venus Engine. When paired with the included standard zoom LUMIX lens, you'll be able to fit every fabulous moment into your pictures.
Social media superstars are going to love the simple sharing features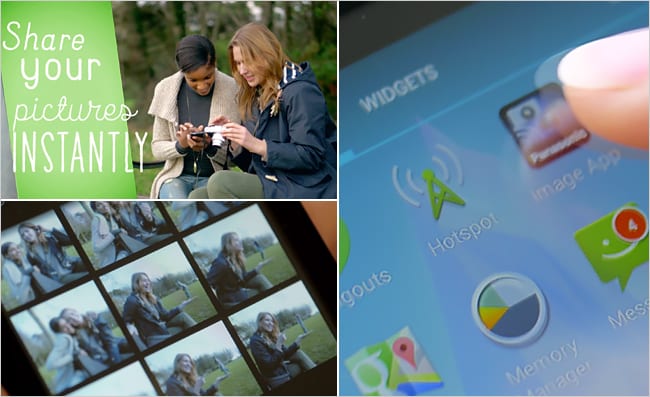 Download the Panasonic Image App for fast and easy image sharing and remote shooting. We've also streamlined the Wi-Fi connection process – just press the Wi-Fi button, connect to the GF7's network, start the app on your tablet or phone and you're ready to go.
Make every moment flawless with easy-to-use beauty modes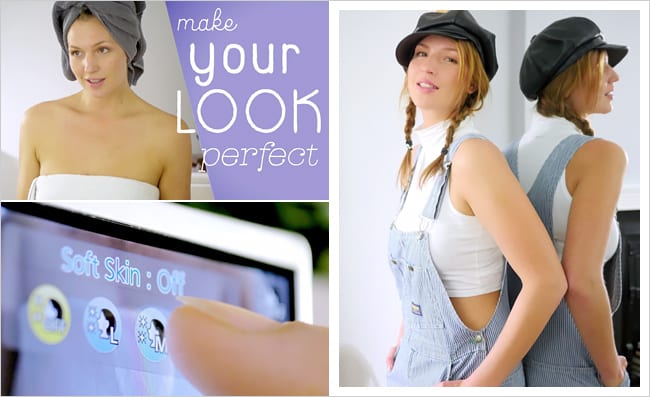 Simple beauty modes like Soft Skin and Slimming instantly make you and your friends look your best without fussing around with complicated settings or manual retouching.
Make the most of your magic sunsets and starlit nights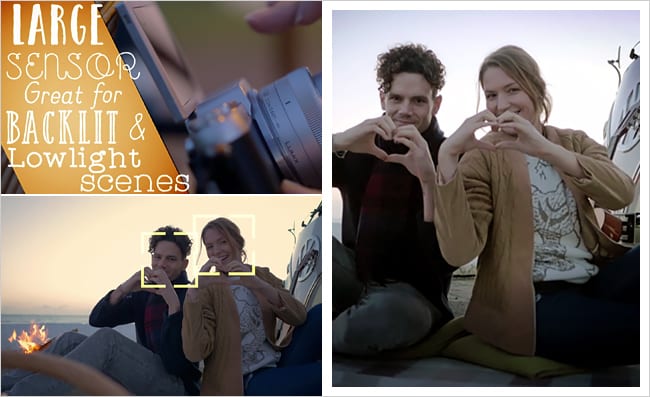 Your most magic moments won't always happen in bright light! The GF7's large pixel sensor works great in low-light scenes, so you can forget about blurry, noisy photos and focus on perfecting that awesome pose.
The GF7 has everything you need for hands-free selfies that shine!
Check out the GF7: Single Lens Kit and Twin Lens Kit.
Tag your bestie in a moment made to share and win a LUMIX GF7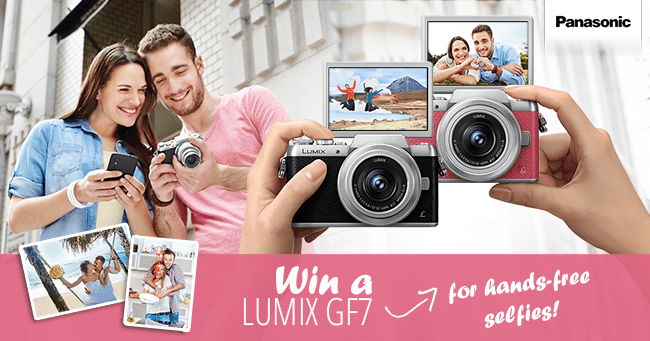 Calling all best buddies, babes and BFFs! When you post an "usie" (that's a duo selfie) just made to share and tag your partner-in-crime, you could both win a LUMIX GF7 – the camera that makes selfies hands-free.
From 05/May/2015 to 31/May/2015, we are giving away 2x LUMIX GF7 interchangeable lens cameras every week to the most creative buddies in this usie comp. Entering is pretty simple: check out the theme on our Facebook page, post an usie with your buddy (don't forget to tag!) and answer the 'question of the week'. Impress us and you could both be the proud owners of our latest G Series baby worth $699RRP (terms and conditions apply).
ENTER NOW!