As an international corporate citizen, Panasonic recognises its responsibility to give back to the community with initiatives ranging from the environment through to the welfare of developing nations. As part of this commitment to make a positive contribution, last year Panasonic launched the "100 Thousand Solar Lantern Project" with the aim to donate a total of 100,000 solar electric lights to people in regions of the world without electricity by 2018.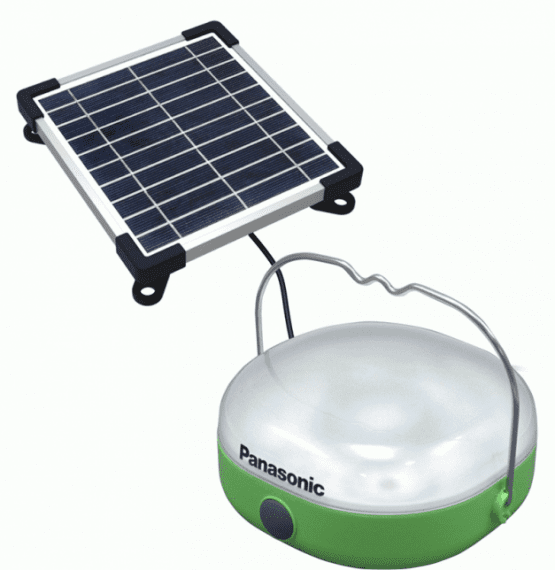 This initiative was prompted by the fact that around 1.32 billion people1 are still living without electricity, relying instead on kerosene lamps which not only fail to provide
adequate light but also emit toxic fumes and pose a fire risk. As well, people without access to electricity have issues charging their mobile phones, which have become a popular and often vital communication tool.
Now, Panasonic is thrilled to announce that it has developed a solar lantern that doubles as a charger. The lantern features a built-in rechargeable battery to store solar energy during the day. At night the lantern provides light and can also be used as a power source to charge small mobile devices like mobile phones. The lanterns are expected to be available in the second half of 2013.
In addition, Panasonic has donated 2,000 compact solar lights to the United Nations High Commissioner for Refugees (UNHCR) Representation in Kenya which, after donations in Myanmar and India, is the first donation in Sub-Saharan Africa.
The solar lights will be used in two refugee camp locations in Kenya, Dadaab and Kakuma. Dadaab, which was set up in the early 1990s with three camps to hosts 90,000 refugees, has now swelled to 430,000 people in five camps. Kakuma was also set up in the early '90s to receive 20,000 refugees and now has over 110,000. Both camps face challenges like lack of space, inadequate shelter, clean water and health facilities.
These solar lanterns will be distributed to female-headed families with children, people with disabilities, host families that have accepted orphans and a hospital. The lights will allow for the evening care of patients, more effective security and evening study for children, which will help improve their academic results.
Panasonic will continue to provide solar lanterns to communities in need in Asia, Africa and other places where large numbers of people live without electricity, with the aim of making people's lives better in any way we can.
Find out more about the lantern with charger here.
Find out more about the donation of solar lights here.
IEA World Energy Outlook, 2012