Panasonic proudly announces the 2012 Home AV line-up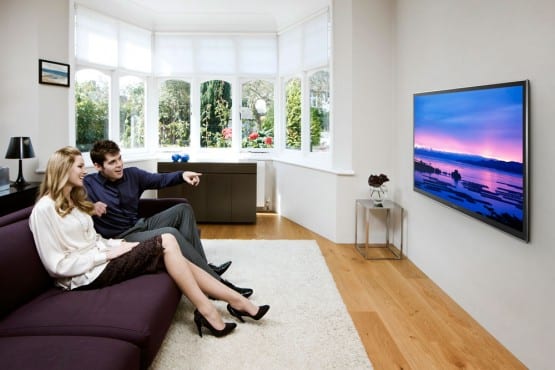 Panasonic is proud to announce the launch of the exciting 2012 range of Home AV products, adding even more excitement and innovative entertainment to your home. We will be posting more in-depth descriptions of each new model over the coming days but for the moment, we thought we would whet your appetite with this sneak-peak of the new range.

–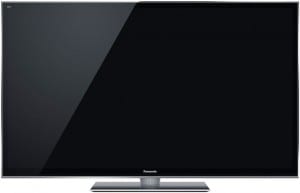 Continuing its tradition of producing award winning Plasma televisions, Panasonic has launched its 2012 Smart VIERA Plasma TV range. The line-up of 10 new models defines the very best in outstanding TV technology, with enhancements to picture quality, easy operation, networking, ecological features, and design. The new range – the VIERAVT50, ST50, UT50, XT50 and U50 Series – includes eight Full HD 3D models, one HD 3D model and one Full HD 2D model.  The models range in size from 65 inches to 50 inches. The design of this year's VIERA Plasma range is clean and simple, with most models incorporating a glass design concept for an elegant theme.
–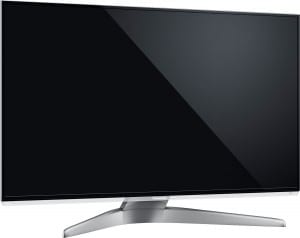 Our new range of stylish IPS LED LCD TVs have panel sizes ranging from 55 inches to 24 inches. The 2012 line-up focuses on Panasonic's top of the line IPS LED LCD Panel (In Plane Switching) technology, with 12 out of the 13 new models featuring IPS. Panasonic has also introduced passive 3D technology in this range with the ET5 Series. The new range includes the VIERA WT50,DT50, and ET50 Full HD 3D Series; the ET5 Full HD 3D Series with passive 3D technology; the E5 and X5 Full HD Series; and the X50 HD TV. All new models except for the X5 Series feature IPS panels.
–
–

Our new range of Blu-ray disc players -(DMP-BDT320, DMP-BDT220, DMP-BD77 & DMP-BBT01) offer superior image quality and stylish design with expanded VIERA ConnectTM, Smartphone Remote, improved processor and built-in Wi-Fi. The Panasonic DMP-BDT320 Blu-ray Disc Player was recently named the Best of Innovations winner at the US CES Innovations Design and Engineering Awards – packed with smart technologies to reproduce stunning 3D images and high-quality sound as well as offering exceptional connectivity features.
–

Two new 3D Blu-ray™ Recorders with twin HD tuners and one Blu-ray Disc™ Player with HDD recording capabilities have been added to our home entertainment line-up. Boasting enhanced networking and storage capabilities thanks to the new Smart Link with Tablet feature and compatibility with external Hard Disk Drives, these additions continue the company's commitment to high quality picture and sound, design and ease-of-use. The new range includes the new 3D DMR-BWT820 Blu-Ray Recorder with impressive 1TB HDD, the 3D DMR-BWT720 Blu-Ray Recorder with 500GB HDD and also the versatile 3D DMR-PWT520 Blu-ray Disc™ Player with HDD recording capability.
–

Our three new Full HD 3D Blu-ray disc™ Home Theatre Systems come with a broad range of smart networking functions as well as advanced technologies for an enhanced theatre experience at home. The three new models – SC-BTT790, SC-BTT490 and SC-BTT190 – are equipped with 3D Cinema Surround as a standard feature, making these models a perfect match for Full HD 3D playback. 3D Cinema Surround is a state-of-the-art Panasonic technology that produces authentic, theatre-like surround sound through a total of 30 real and virtual speakers. All new models feature an Anti-Jitter Digital Amplifier, reducing jitter and distortion to produce pure, brilliant sound.
–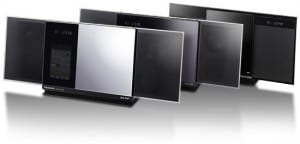 The SC-HC57DB, SC-HC37DB and SC-HC27 combine state-of-the-art sound technology, and smart networking capabilities with a sleek, modern design. These sophisticated Compact Stereo Systems are perfect for any modern Australian home. The SC-HC57DB features AirPlay® technology which allows users to wirelessly stream music from an iPad, iPhone, iPod touch or MAC/PC directly through a wireless LAN network, at the touch of a button. AirPlay® provides a multi-room listening function, allowing up to six compatible units to simultaneously receive music from an iTunes library stored on a MAC/PC.