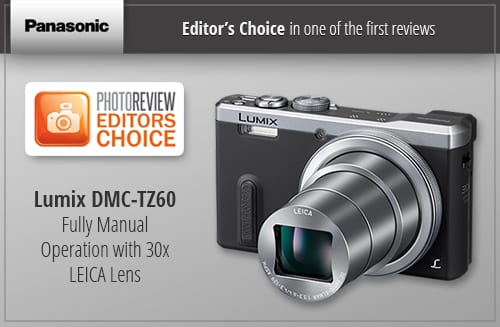 "The TZ60 continues to offer the features that have made this series stand-outs for travelers: a pocketable body with plenty of external controls that are straightforward to use." – Photo Review Editor's Choice 8.8/10.
The acclaimed LUMIX TZ series are loved the world over for managing to combine outstanding performance and imaging capabilities in small travel-friendly bodies. It looks as though the newly released DMC-TZ60 will be following in the family's footsteps, as one of the first Australian reviews to roll in speaks very highly of the camera.
The folks at Photo Review put the TZ60 through one of their famously thorough workouts; testing the camera and grading it on build, ease-of-use, autofocusing, image quality and video quality. After raking it over the coals, Photo Review awarded the TZ60 with "Editor's Choice" and an overall rating of 8.8 out of 10.
"The big news for serious photographers is the inclusion of raw file support, a 'first' for the TZ series." – Photo Review Editor's Choice 8.8/10.
The TZ60 was always destined to impress, with its powerful 30x optical zoom lens, Live Viewfinder, Wi-Fi®/NFC, GPS and more in a super slim body. It also features significant manual control upgrades that are sure to excite creative photography enthusiasts, such as RAW compatibility and Focus Peaking.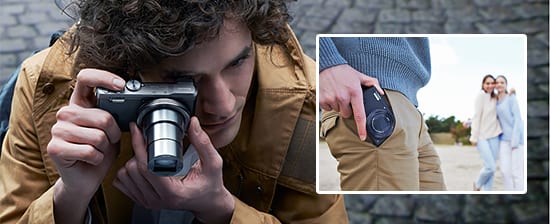 MORE
Seven reasons why photographs can boost your happiness.