The VIERA Twin HD Tuner feature opens up a whole new range of viewing options. You can enjoy picture-in-picture functionality, record one program while watching another, or watch one program while streaming another to your smartphone or tablet to take with you anywhere in the house, via the TV Anytime feature.
Watch two different programs on the same screen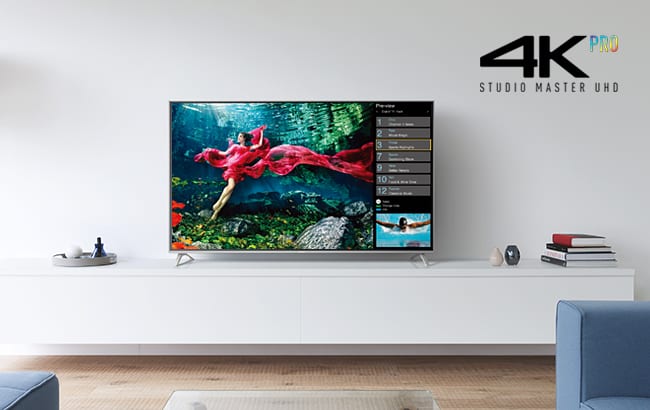 The Twin HD Tuner offers a picture-in-picture mode. So if the kids are watching a cartoon but you want to see what's happening in a footy match, you can have both channels onscreen and nobody has to miss out! You can even switch volume between each program easily using your remote.
Watch one show and record another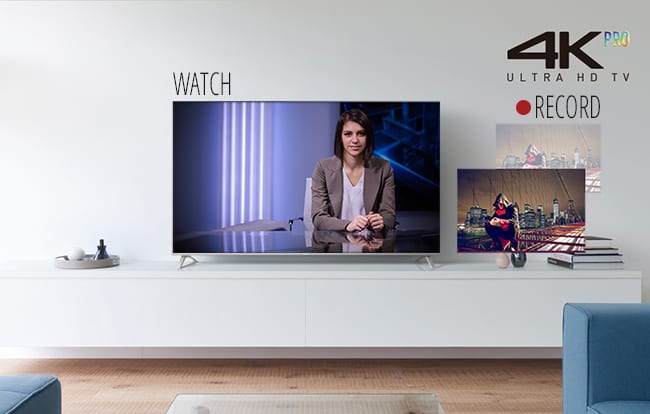 You won't need to make any more agonising decisions when your favourite programs are on at the same time! The Twin HD Tuner lets you to watch a show on one channel and record something else on anothert the same time.
Keep watching on your phone or tablet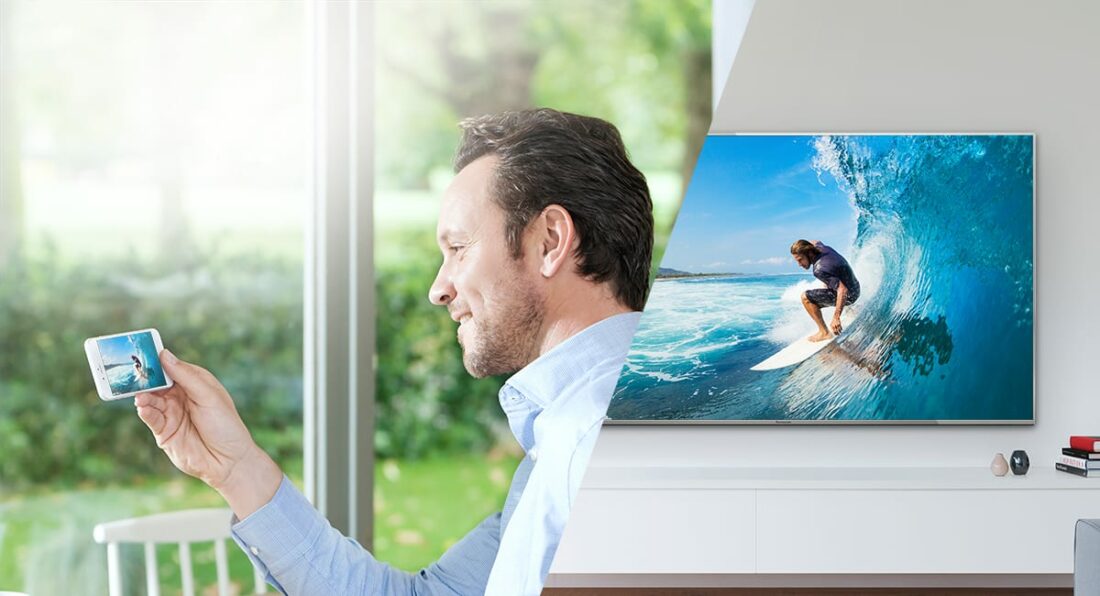 Why be constrained to the one screen? The Twin HD Tuner ets you stream your program to your smartphone or tablet and go anywhere in the house.
HDR Compatible VIERA TH-65DX700A 4K Ultra HD TV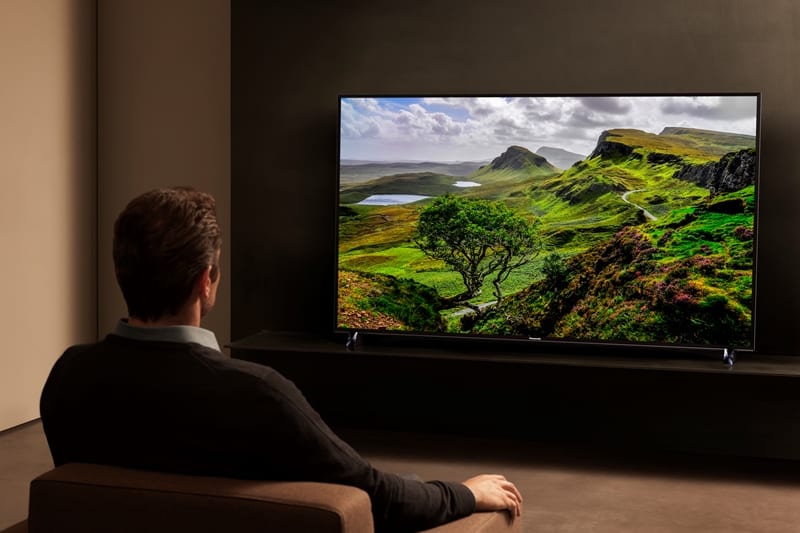 Fine-tuned by Panasonic Hollywood Lab to provide a spectacular visual performance that matches the director's original vision. Smart features, an easy-to-use interface and a stylish design completes the VIERA TH-65DX700A experience.
4K ULTRA HD LED LCD
HDR Compatible
Twin HD Tuner (Picture in Picture)
TV Anytime Enabled
200Hz Refresh Rate
Quad-Core Pro
my Home Screen 2.0 Powered by Firefox OS
Netflix
Switch Design
USB HDD Recording
Learn more about the VIERA TH-65DX700A 4K ULTRA HD LED LCD TV.
Check out the entire range of VIERA LED LCD TVs.