Australians will be able to "tweet" from their TV following the announcement today of the availability of Twitter on selected Panasonic 2010 VIErA TVs .
You will now be able to use Twitter on 2010 VIErA Cast enabled VIErA TVs that are connected to a broadband connection. Users can access their existing Twitter account, with the ability to send Twitter updates or "tweets" to other Twitter users on PC's, mobile phones and other Twitter-ready TVs. The Twitter service is available on VIErA D25 Series LED LCD TVs, S25 Series LCD TVs, and VIErA VT20 and V20 Series Neo Plasma TVs.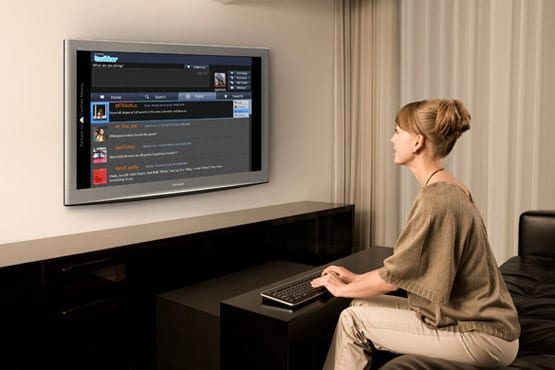 "The launch of Twitter is the latest in an increasingly wide range of exciting features available on VIErA TV's. With Skype and now Twitter available on VIErA Cast, it's now possible to use your TV to communicate with others via some of the most popular online communications services available.There's over 2.5 million Twitter accounts in Australia today, and we're excited to provide them the ability to use Twitter with ease from the comfort of their living room on their big screen VIErA TV."

Glenn Zanoni, Product Marketing Manager, Panasonic Australia



You can access Twitter by entering your existing username and password and you'll have access to your existing list of "followers" (or create a new account). To post tweets, you can use the existing remote control-operated on-screen keypad, or for faster typing, connect a USB keyboard' via one of the TV's USB ports.
For more about VIErA Cast, check here
For more about Twitter, check out the official site here