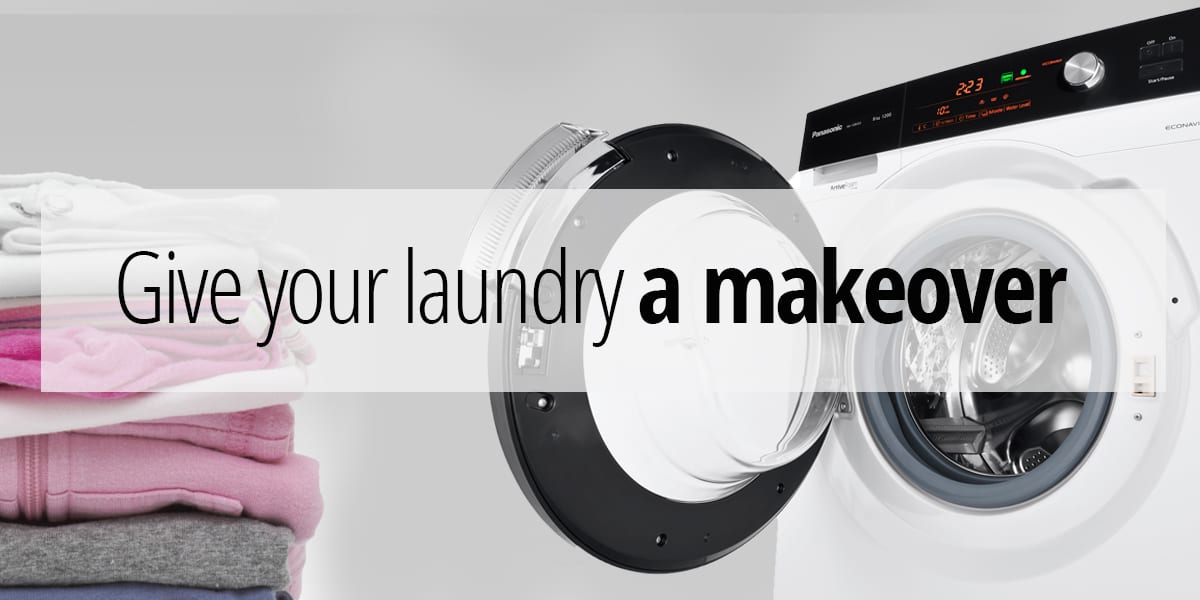 It's funny, the laundry is a room we use heavily and yet it usually seems pretty low on the home improvement totem pole when it comes to planning and design. As a consequence most people are working in cramped, inefficient spaces and the task of washing and drying is made somehow worse by all the extra hassle.
It doesn't have to be that way, however. No matter what the size of your space, or your budget, you can give your laundry space a makeover and turn it into a more happy and positive place.
Brighter brights
Whether you have a good-sized room or closet-like laundry, a bright coat of paint can make a huge difference to how you perceive the space. For some reason this is often neglected but imagine your laundry resplendent in sunny yellow, or a tranquil turquoise.
Super storage
Just about everyone complains about clutter in their laundry but this can easily be solved with some simple andclever storage ides. Hanging shelving racks on the back of laundry doors are an absolutely brilliant way to organise all of your detergents and soaps. Inexpensive trolleys with pull-out drawers provide great extra storage solutions, and jewelry organisers with plastic pockets can be hung on the wall for a genius way to keep the smaller items neat and tidy.
Decorated décor
It's a great shame that the laundry tends to be such a utlilitarian space, given how much time we spend in there washing, drying, folding and ironing our clothes. For a laundry you will want to spend more time in, try personalising the space. Fun items like vintage signs, old apothecary jars, wicker baskets and kitsch accessories can really make the room pop.
Sensible stacking
Stacking your dryer on top of your front-loading washer makes for a very user-friendly laundry. By going up high, you leave floor space for more important things like storage and having the washer/dryer on top of each other makes it really easy to load the wet clothes into the dryer. Panasonic make a fantastic range of washing machines and a dryer that are easy to stack together, will look great in your laundry room and provide years of superior performance.
Related pages