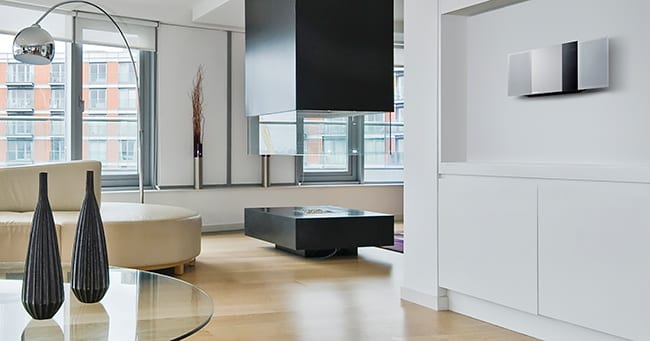 If you're looking for a micro system with advanced audio technology and easy wireless music streaming, you'll be spoiled for choice with Panasonic's latest range featuring the SC-HC49 and the SC-HC29.
Macro sound, micro body
From pure, clear trebles to rich, dynamic bass, our Micro Systems deliver an audio performance impressive for systems of their size. The noise shaping technology we've has accumulated over years of development means that jitter and other distortion is reduced to a frequency range below the limit audible to humans, resulting in pure, brilliant sound. What's more, the SC-HC49 offers the LincsD-Amp 2nd generation, which uses a collection of sound-enhancing technologies to provide powerful, clear and dynamic sound from a slim body.
Easy networking and streaming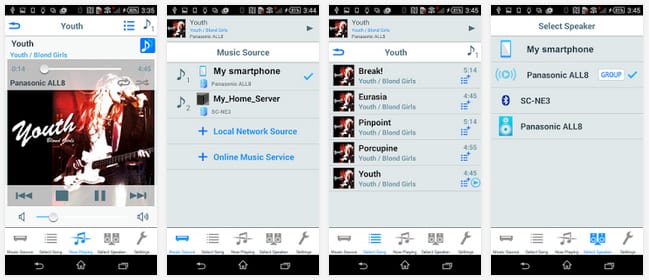 In addition to advanced audio technology, our latest Micro Systems offer Bluetooth connectivity via Panasonic's Music Streaming App, so you can seamlessly stream your music from any Bluetooth-enabled device such as smartphones, tablets or laptops, with a Bluetooth Re-Master function ensuring high-quality audio. Plus, the NFC One-Touch Connection on the SC-HC49 and SC-HC29 really simplifies Bluetooth pairing with NFC-compatible smartphones and tablets.
Stylish, streamlined designs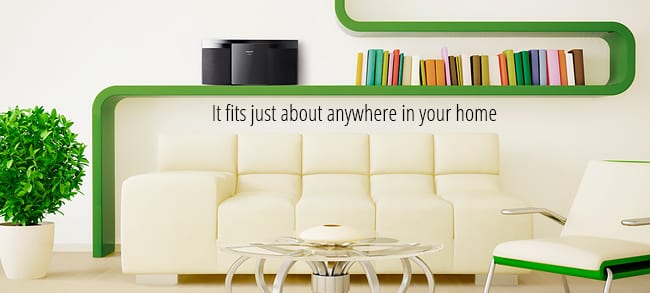 The SC-HC49 and SC-HC29 use a contemporary flat design that blends in beautifully with virtually all room interiors. The wall mounting option enables a stylish layout even in rooms with space limitations.
Learn more about Panasonic Wireless Hi Fi Systems
SC-HC49DB
SC-HC29
Check out the full range of Panasonic Hi Fi Systems.