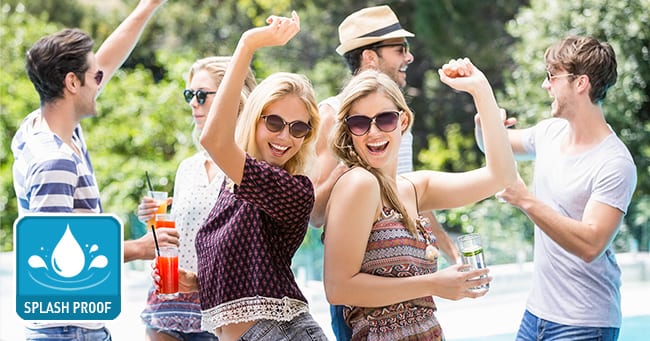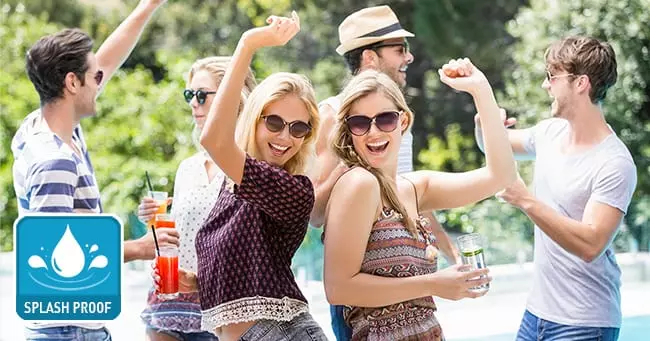 Summer holidays call for plenty of time spent outdoors with family and friends, meaning BBQ's, pool parties and epic celebrations are about to take over Aussie backyards. No shindig is complete without your favourite tunes, so we've got some handy hints for taking speakers outside. You'll thank us when you're not putting your smartphone in a cup to eke out some volume for your playlist!
Bluetooth is the backyard DJ's best friend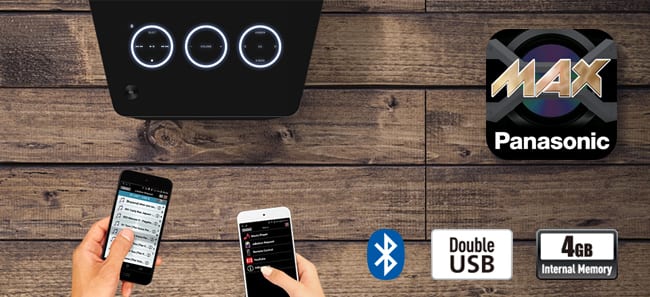 Seriously, you don't want to be lugging CDs outside or relying on an aux cable. With a Bluetooth-enabled speaker, you'll be able queue up all the best summer tracks from your phone, poach playlists from your guests, and control the volume from any corner of the backyard.
Go splashproof for pool party speakers
Pool parties and bangin' summer anthems are a match made in heaven but you'll want a speaker that can survive the splash zone! Go for a compact, water-resistant model that can run on battery power – that way you can place it wherever you want to maximise your poolside party tunes without worrying about water damage.
PANASONIC RECOMMENDS
RF-D20U Splashproof Portable Radio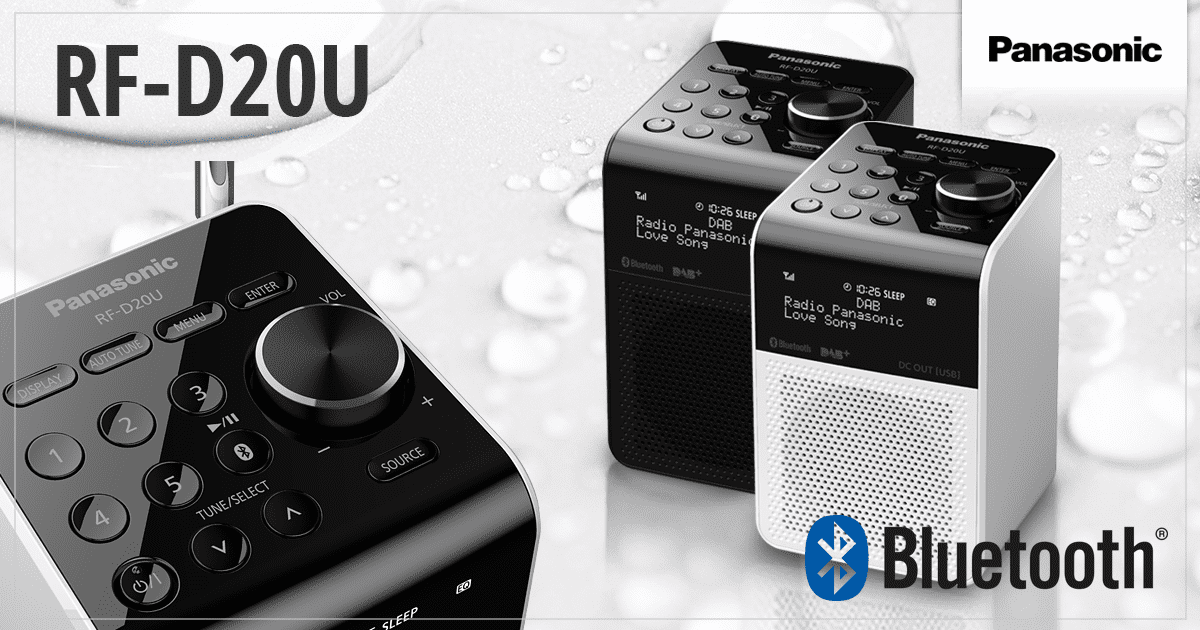 • Bluetooth® Compatible
• DAB, FM Radio
• IPX3 Splashproof
• AC Power/AA Battery
• Smartphone Charging
Big outdoor celebration? You need big sound!
There's nothing quite like inviting everyone 'round for BBQ on a hot summer day, or pumping up a big backyard party as evening falls. To ensure your music isn't overwhelmed by the chatter of rowdy guests and the ambient noise that simply comes from being outdoors, you're going to need a powerful sound system that runs on AC power with premium speaker construction. Rather than carting around a stereo with separate speakers, go for an all-in-one boombox-style mini hi-fi that can easily be set up on the back patio or deck and then move with you wherever the party goes.
PANASONIC RECOMMENDS
SC-UA3 Urban Audio Wireless Speaker
• 300W Expansive Sound
• 2 Tweeters, 2 Woofers
• Deep Bass Technology
• Bluetooth® Compatible
• DAB, FM Radio, CD
• Jukebox Request App
• Portable Carry Handle