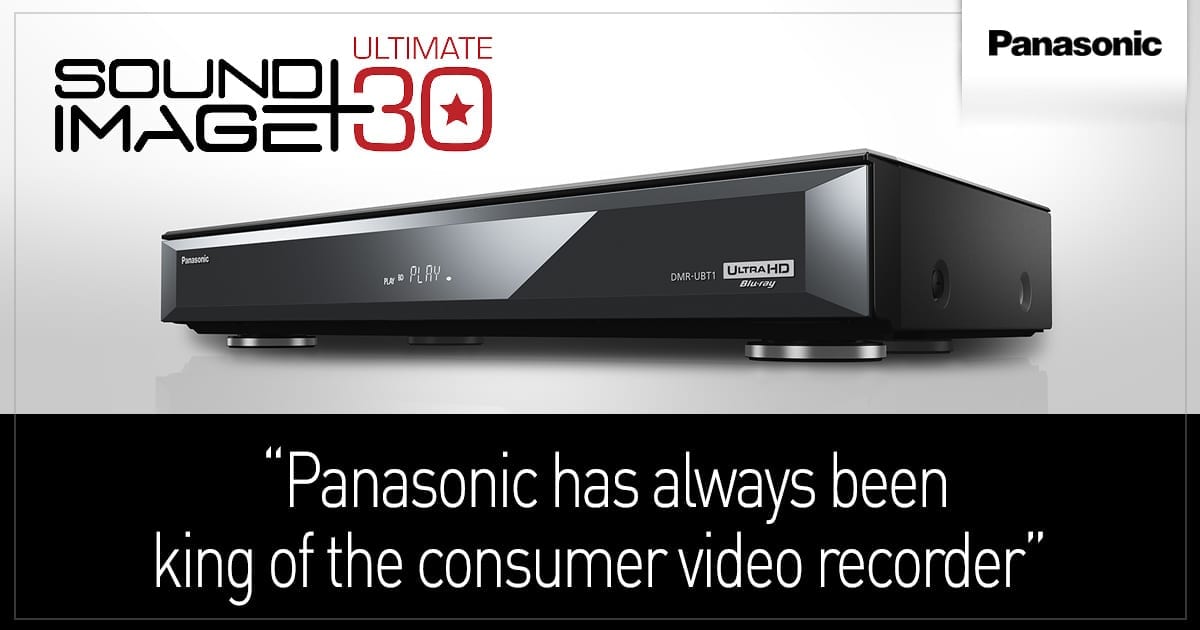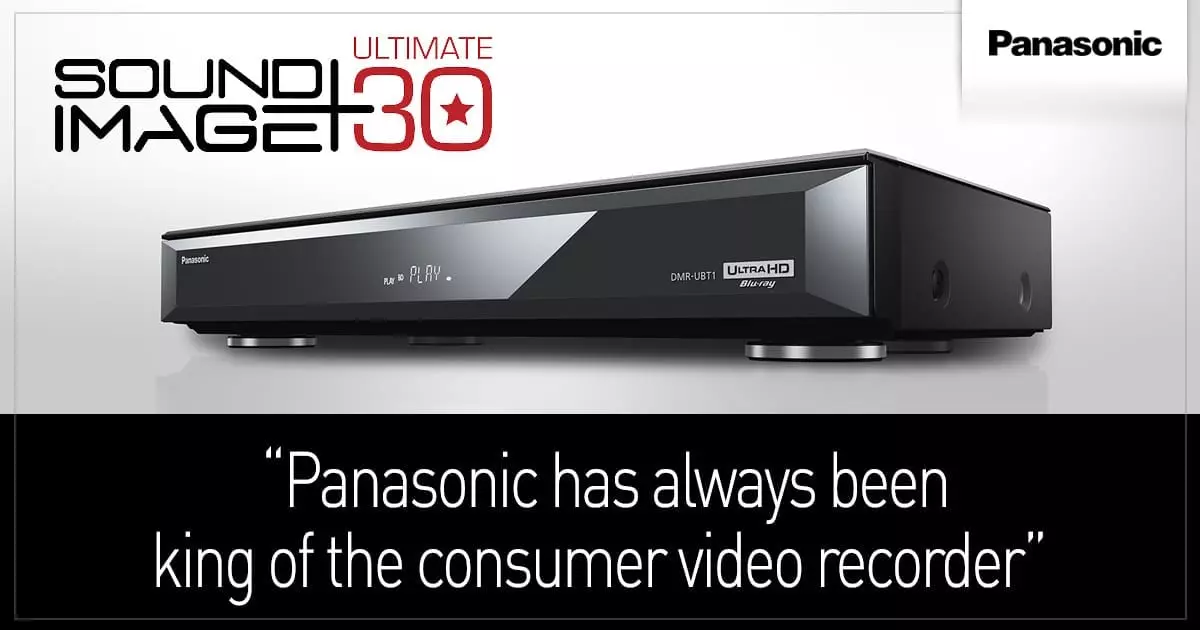 Sound+Image celebrated their 30th anniversary by diving into the magazine's back issues to present their pick of 30 'wow' moments from the last three decades of audio and AV. The Sound+Image Ultimate 30 encompasses everything from products and moments that impressed them, to those which changed the world of home entertainment, and the ones they remember as being just darned good fun to have around!
We're delighted to say that Panasonic recorders made it onto the elite list of winners awarded at an exclusive event at the Intercontinental Sydney and published in the special anniversary issue.
Sound+Image Ultimate 30 | #19 Panasonic Recorders
"We're recognising all them – from VHS to Blu-ray recorders and PVR timeshifters, somehow Panasonic has always been king of the consumer video recorder, winning for so many years in the Sound+Image Awards that we decided we should put them in the Ultimate 30 as a job lot, to recognise such consistently high standards. Even today they remain the only company in the Australian market to offer Blu-ray disc recording in cahoots with a personal video recorder."
– Sound+Image 30th Anniversary Issue
Watch, record and store so much more with Panasonic recorders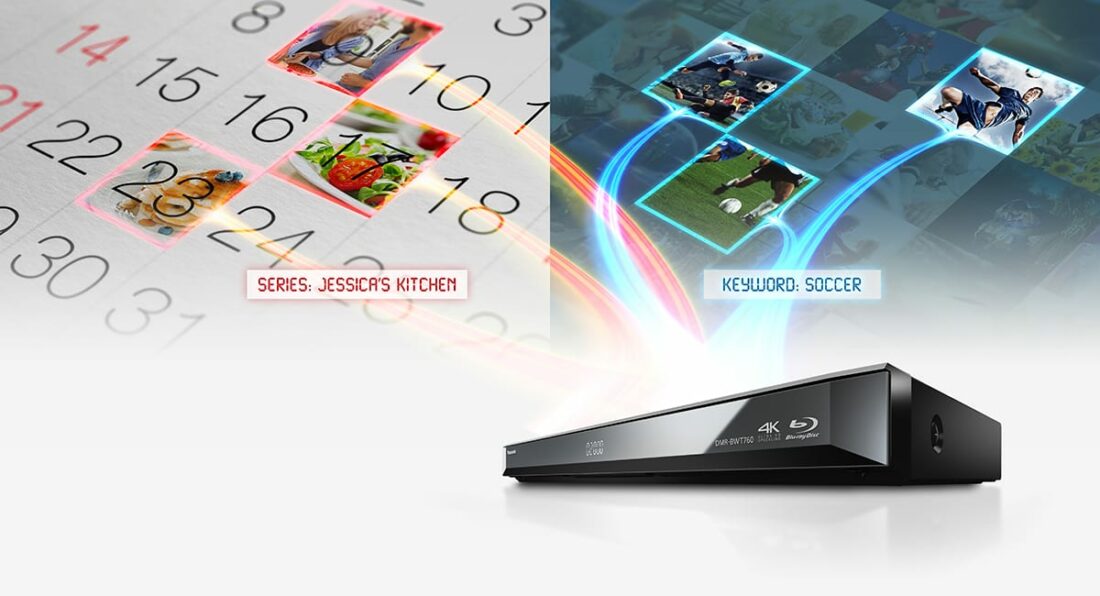 The latest models to join the Panasonic range each offer a diverse set of playback, recording and smart networking features, designed to seamlessly integrate with the way you prefer to access your favourite content. You can record TV programs while watching Netflix, access programs at home or away and watch your content via your TV, smartphone or tablet. You also have the flexibility of choosing the model that suits your needs, whether you want to record to disc or HDD (or both), access online smart features or you simply want the convenience of easy playback without all the bells and whistles.
Panasonic UBT1 4K Blu-ray Player + Full HD Recorder
We've married the incredible viewing experience of 4K with the versatile smarts of Full HD recorders into one device to create the ultimate entertainment solution! Meet the DMR-UBT1GL-K 4K Ultra HD Premium Blu-ray Player and Full HD Recorder. This flagship model delivers 4K UHD playback; a versatile Twin HD Tuner; plus a huge two terabyte hard disk drive with Full HD recording. Naturally the UBT1 is also equipped with fully-fledged networking features for easy access to VOD content and the ability to enjoy live and recorded content via a smartphone/tablet.
READ MORE
UBT1 4K Blu-ray player and Full HD recorder; the complete package
FLASHBACK
80s horror movie on a Panasonic VHS Recorder and TV
Meet the very first VHS video tape recorder for the masses: Maclord
DMR-UBT1GL-K
Panasonic Recorder Range