Winter is certainly on its way; the days are shorter, the weather is colder and we are starting to look at our heaters with genuine longing. As the temperature drops, our power bills rise… that's just a fact of life, right? This winter it doesn't have to be because Panasonic is going to help you beat the winter blues by reducing your power bill and offering you an incentive to stay warm over these colder months.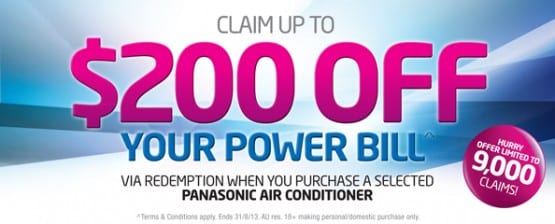 Simply purchase a selected ECONAVI reverse-cycle air conditioner and you'll immediately benefit from its exceptional energy-saving technology. ECONAVI uses area search, absence detection, and low activity detection to moderate the temperature according to room usage, plus the new smart sunlight detection feature detects sunlight intensity and adjusts cooling power accordingly.
On top of that, you will also be able to claim up to $200 off your next power bill after you purchase a selected ECONAVI or standard reverse cycle air conditioners.
Find out more here.