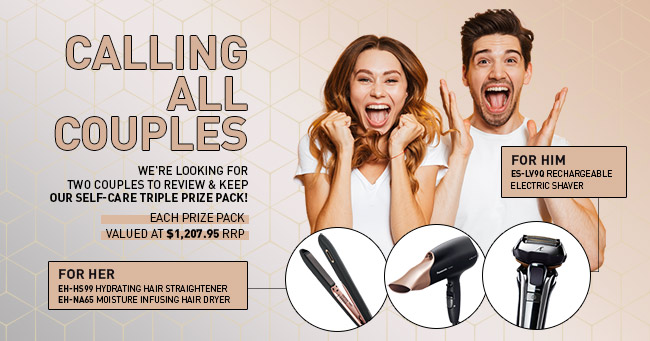 We're giving away three exciting products to encourage more people to prioritise their self-care in 2021. Share the prize pack with your boyfriend, girlfriend, husband, wife or best friend to kick-start a conversation about the importance of looking after yourself and regularly doing things to top-up your self-confidence. You will both have a 14-day trial period to incorporate the products into your self-care routine, and will then be required to leave at least 1 review for each product on our website.
For Him
The Panasonic ES-LV97 Rechargeable Shaver features five arched blades that combine with an innovative multi-flex head to deliver your closest shave ever. This flagship model also includes a fully automatic cleaning and recharge station to simplify your morning routine.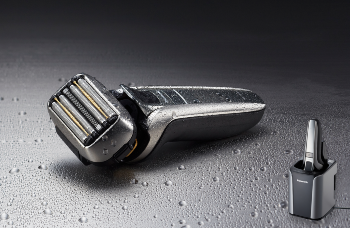 For Her
Our EH-HS99 Hydrating Hair Straightener delivers instant styling results while reducing heat damage and frizz. Moisture rich nanoe™ particles penetrate deep into your hair for a visible improvement in shine and reduced static. 5 heat settings ensures suitability for all hair types.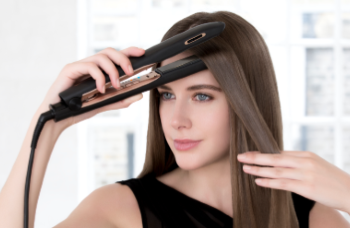 For Everyone
The Panasonic EH-NA65 Moisture Infusing Hair Dryer features nanoe™ technology to dry your hair without drying it out! Adjustable temperature, speed and three salon-style attachments equip you with the ability to step out of the house with confidence every day!