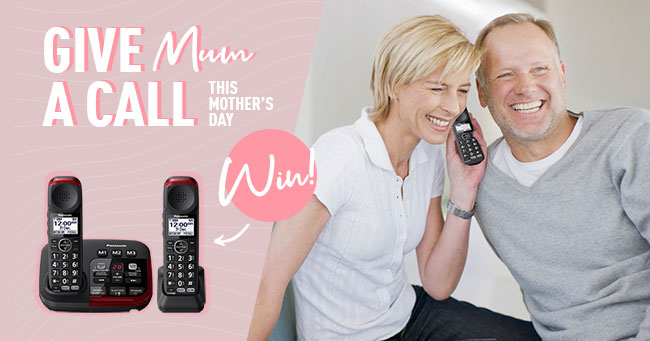 Mum will love taking your call on her new Panasonic KX-TGM422AZB Amplified Cordless Phone with Digital Answering Machine! Designed to be easy to use and easy to see, it makes keeping in touch with your loved ones a joy. Check out its convenient features and enter the draw to win one for mum!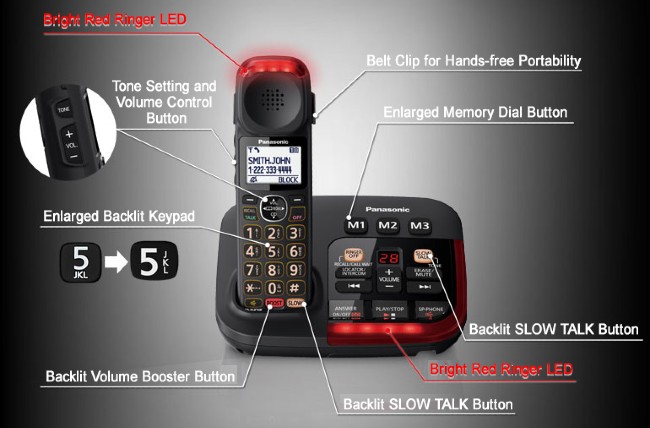 The KX-TGM422AZB is designed to be user friendly when placing call calls, receiving calls, screening calls and listening to voice mails.
The internal phonebook can store up to 100 entries, while the built-in digital answering machine ensures your missed callers can always leave you an important message.
A Voice Volume and Speech Boost function is great for noisy households or the hearing impaired. Boost the call volume by up to 40dB, adjust the tone of the caller or slow down fast talkers with the touch of a button. Check out the how the different call settings sound in the playlist below!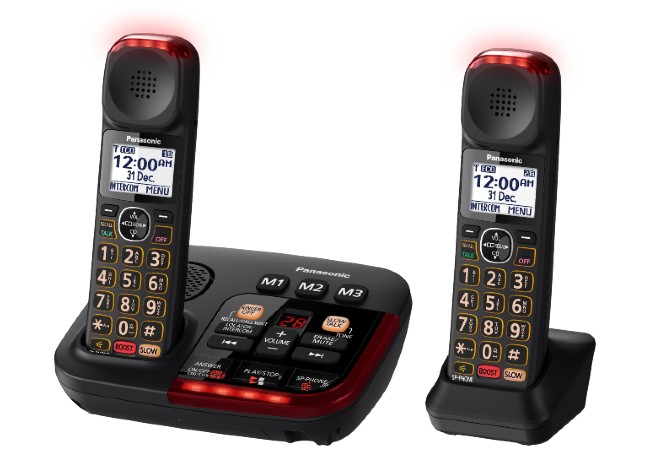 Never miss a call thanks to the system's 15 different ringtone options. Bright LEDs work well to attract your attention and act as visual indicators to notify you of an incoming call. The second handset is great for the bedroom or study, further reducing the chance of missing a call.
Fill in the form below for your chance to win, or visit the Panasonic website to find a retailer near you!