GUEST POST
Written by Erin Scott | @erinscottbeauty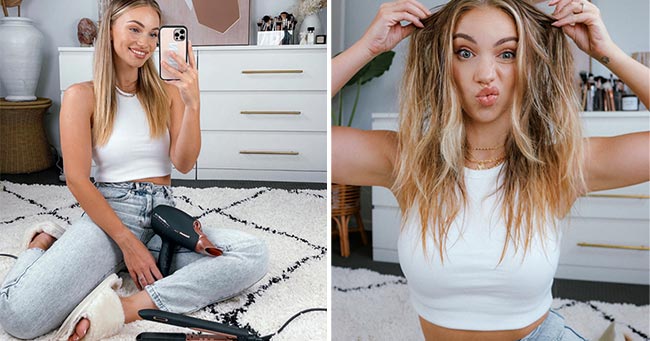 I am SO excited to share with you today's blog post on the damage reducing tools that I use, to get my hair looking smooth and sleek! Let's face it, none of us can live without putting heat on our hair at least once or twice a week right? Well I have discovered the perfect heating tools that you can use on your hair, guilt free! The Panasonic Moisture Infusing Advanced Hair Dryer EHNA98 and Hydrating Hair Straightener EHS99 protect your hair, reduce visible hair damage and frizz, and improves shine through innovating moisturising Nanoe technology.
What is 'Nanoe technology' you may ask? It produces invisible, ultrafine water particles that contain 1,000 times more moisture than regular negative ions. Majority of hair dryers use ions that attach to the hair surface, whereas Nanoe helps moisture to penetrate into the hair. The benefits of using Nanoe technology are that it provides moisture to keep the shininess and smoothness of your hair. It prevents dryness to the scalp which stops the damage of your hair, and it reduces static and flyaway hairs! How good is that!! Now let's get into how I style my hair.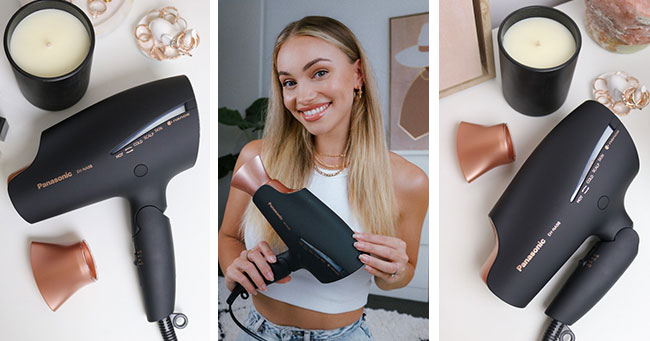 After washing my hair, I dried it with the Panasonic Moisture Infusing Advanced Hair Dryer. It comes in a luxe black and rose gold colour, with three different speed settings and six different temperature settings. There is also a quick dry nozzle, which dries your hair faster without having to turn up the heat.
The best part about this hairdryer, is that is literally has a foldable handle *mind blown*!! I always struggle to fit my hair dryer into my suitcase whenever I travel, as it takes up so much space! So the fact that I can fold the handle to make it compact is a win for me! This hair dryer left my hair feeling silky and smooth. I can certainly say that it is one of the best hair dryers I have used to date.
View this post on Instagram
Next, I section out my hair, and straighten each section using the Panasonic Hydrating Hair Straightener. Like the hair dryer, the straightener is a luxe black and rose gold design, with a slim head to easily be able to reach the roots of your hair. It is super lightweight and easy to hold.
When you first turn this straightener on, you will hear a slight buzzing sound. Don't stress, that is just the sweet sounds of the Nanoe technology doing its thing! There are five temperature settings from 150 to 230 degrees, and it takes about 30 seconds to heat up. When the light stops flashing, you are good to go! I have never been left with smoother, straighter, healthy looking hair! Honestly, I am so impressed with this straightener.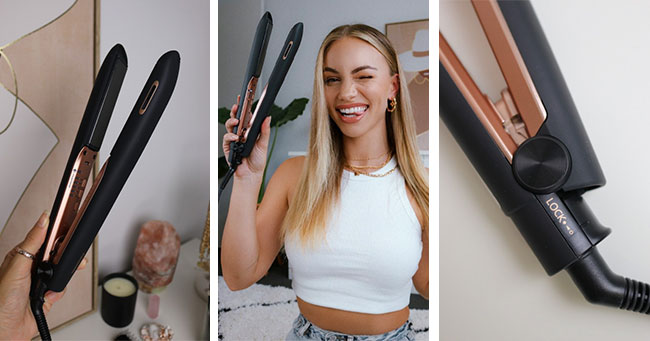 The final look is without any product in my hair, except for heat protectant. You cannot forget that when using heat on your hair!! If you enjoy keeping your hair healthy and hydrated, you must get your hands on these damage reducing tools! You won't regret it!
Hair Care Range