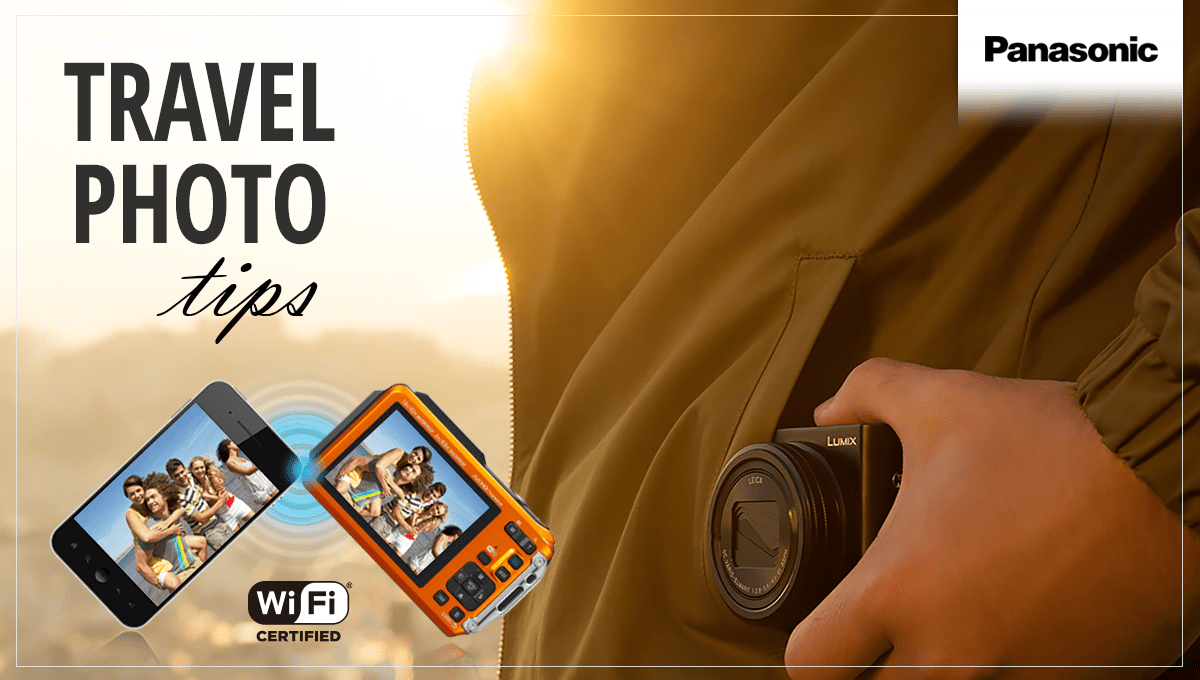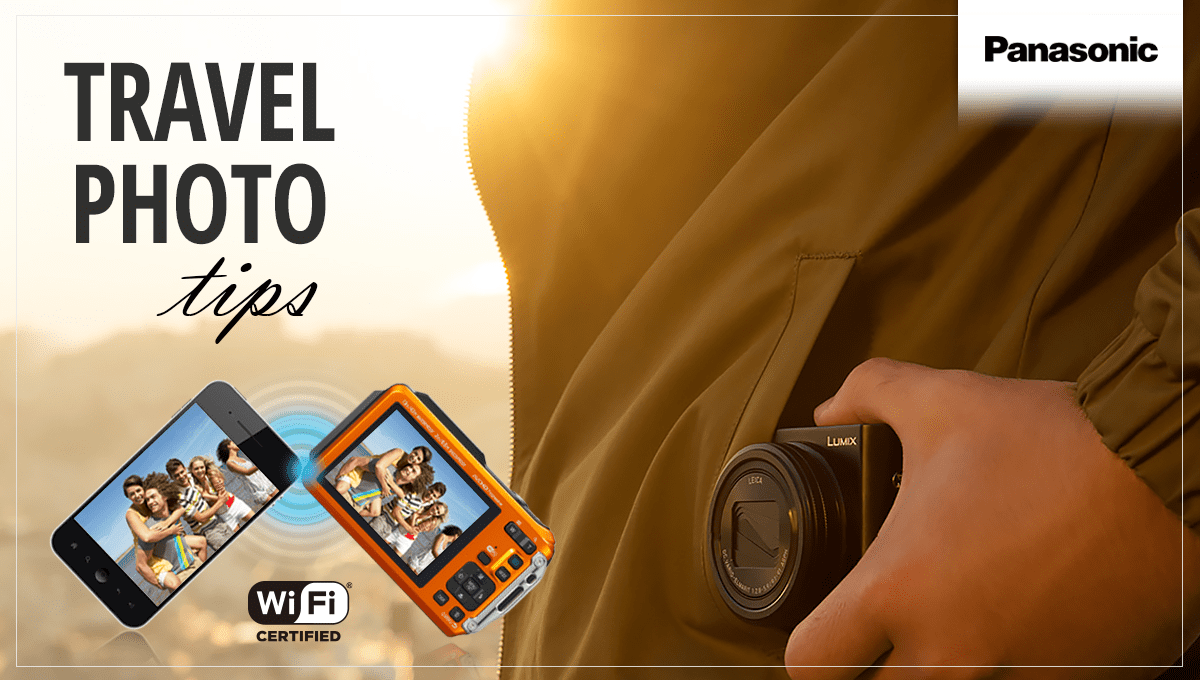 Taking off during the school holidays and want to bring back travel pictures that do your memory justice?
1. Let's start with the right camera
Globetrotters need look no further than the LUMIX TZ80 or the TZ110! These TZ Series cameras are famed for their ability to combine outstanding performance and imaging capabilities (with the latest 4K technology) in a small, travel-friendly body. While thrill seekers will find that if you can climb it, ski it, jump it or dive it, you should be doing it with an LUMIX FT6.
2. Zoom right in on the details
When it comes to travel photography, you should definitely be making the most of your zoom to capture the details others miss. Sure, take the obligatory tourist shot first but then zoom right and capture just one element of the scene for a more unique image.
3. Capture fleeting opportunities with 4K Photo & Video
Capturing the perfect shot is difficult at the best of times; it's a fleeting moment, taking the greatest skill and patience to shoot it in perfect clarity. The compacts LUMIX TZ80 and TZ110 cameras boast 4K video and 4K Photo to capture every moment in impressive clarity. 4K video recording gives you four times the resolution of Full HD to bring the sights and sounds of your travels to life. While 4K Photo mode incorporates 4K Pre-burst mode which shoots 30 frames per second before and after the shutter is released, to capture the decisive moment with total precision.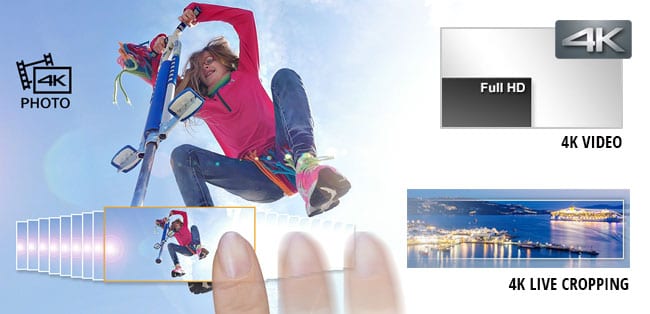 4. Take advantage of LUMIX-exclusive Post Focus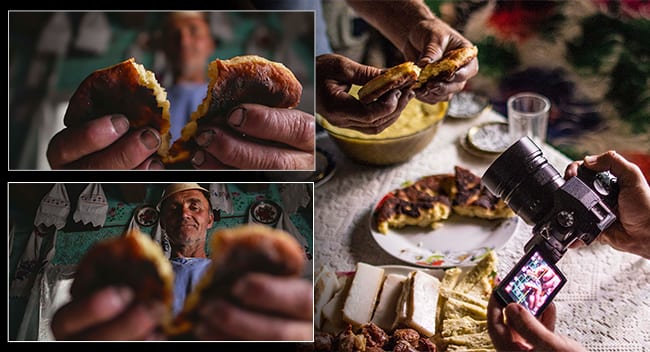 With the TZ80 and TZ110 cameras, you can use Post Focus mode to choose the focal point of an image after it's been taken. Once the photo is taken, you can use the touchscreen to select the exact area you want to focus on – from the minutiae of your subject's eye, to an individual bird as a flock takes flight. What's more, from a single photo you can export multiple shots with different focal points.
5. Take your adventures under the sea
When documenting the world underwater, the first golden rule is to 'get close' – ideally an arm's length away from the subject so the image cannot be distorted by debris floating through the light. The second is to 'use light' because water absorbs light and as the light disappears, so does the colour, with red being the first to fade. Invest in a strobe (which can be pricey), or if you own an FT6, you'll be able to take advantage of the Red Colour Reproduction feature that compensates for the red lost in underwater shooting and the torch light incorporated into the camera's body.
6. Don't put your camera to bed at night
When the sun goes down, some of the most beautiful photo opportunities come out to play. To capture a beautiful shot like this, you would want the ISO to be fairly high (1600 or above). In the case of ISO, the higher the ISO, the more sensitive the camera sensor becomes, which is good for low light shots such as this one where a flash is inappropriate.
TZ110 – For the first time, we have a camera that brings together a large one-inch sensor (available with LUMIX top-end bridge camera) and a powerful 10x optical zoom in a pocket sized body. Add to it the new Venus Engine image processor and superior noise reduction systems and you've got shooting at max in any light.
FT6 – The FT6 features and 16.1PM MOS sensor, Venus Engine and Noise Reduction system, resulting in high-sensitivity image recording in full resolution even at ISO3200.
7. Bring your camera and smartphone together
Once you learn how to make you camera and smartphone work together as a team, you'll always  be connect no matter how far you roam. A travel camera with NFC (Near Field Communication) and WiFi technology will partner with your smartphone or tablet and let will let can enjoy remote shooting, easy upload to social networking sites, the ability to transfer data to the designated electronic devices.
8. Enhance your unique style with creative filters
Your fabulous holiday pictures needn't be confined to what the camera captures. You can turn ordinary scenes into extraordinary photographs by applying special effects and filters to your photos. LUMIX cameras like the FT6 already have a Creative Control mode built right into them with a wide array of effects means you will let you effortlessly express your creativity and record your adventures in your own unique style.
Learn more about LUMIX Creative Control.
Check out Lumix full range of cameras.
DMC-FT6
DMC-TZ80
DMC-TZ110