When you were young, did you think that the future would be remarkably different from what it is today? Many hoped that by 2012, technological advancements would make things like washing dishes, vacuuming and laundry obsolete. Unfortunately, this is yet to happen.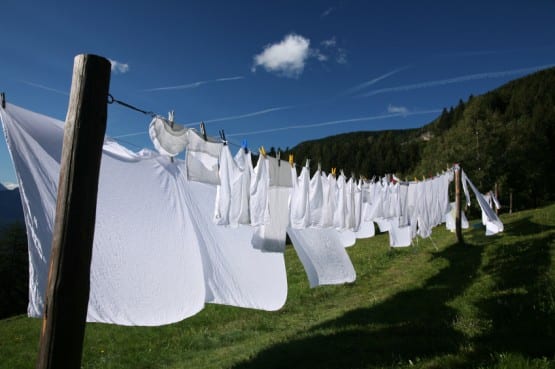 As time marches on, it's become apparent that these things will be always with us, in one form or another. The role of technology is to make these things as efficient and effortless as possible. Most importantly, technology is working to make our carbon footprint lighter.
Let's talk about laundry: everyone does it. Most of us hate it, but it has to be done. There are new washing products being developed all the time that operate at really low temperatures. However, here are some other ideas to make your washing more eco-friendly:
Use the coldest possible water to do your washing
Only do full loads of washing
Buy eco-friendly, phosphate free laundry detergent
Dry your clothes outside when it's good weather
Dry your clothes indoors when it's terrible weather
So whatever the future holds, it's good to know that Panasonic washing machines are designed to be smart, sensitive, quiet and eco-friendly. Ingenious ECONAVI sensor technology ensures the perfect wash with less waste, while a specially engineered Silent Arch acoustic body and Inverter brushless motor work together to minimise noise and vibration.
Take a look at the range of Panasonic ECONAVI washing machines for yourself.