The worlds of high fashion and advanced design came together in Paris at the ISSEY MIYAKE MEN Spring Summer 2013 collection. Issey Miyake's edgy fashion creations shared the spotlight with Panasonic's titanium electric assist bicycle.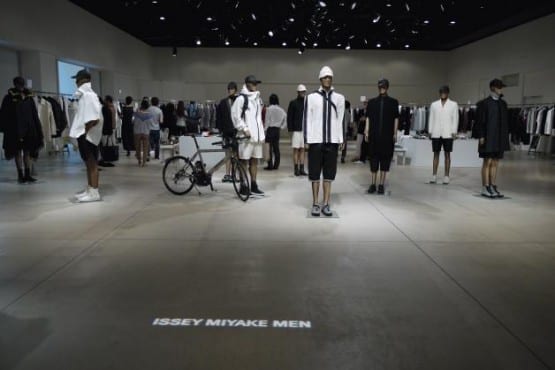 In a runway show with the theme "PAPER/LIGHT/CYCLING", the collection focused on clothes made from a washable paper textile with design forms and details based on the idea of bicycle riding around town. This is where Panasonic came in assisting with a very stylish prop.
Looking very much at home amongst the fashion crowd, the Titanium Flat Road EB is the high end model of Panasonic's electric assist bicycles line-up. Made with a titanium frame, the latest model can be equipped with 12Ah lithium ion battery which makes the rider run approximately 78 kilometres at long run mode after four-hours charging. Just like the clothes in Issey Miyake's show, these titanium bikes are all hand made by passionate Panasonic craftsmen.
The end result of this expert craftsmanship is a bicycle that stands apart from all others with its combination of technology, materials and style. Its presence at an Issey Miyake show was a perfect fit, with both brands complementing each other as forward-thinking design and style leaders.