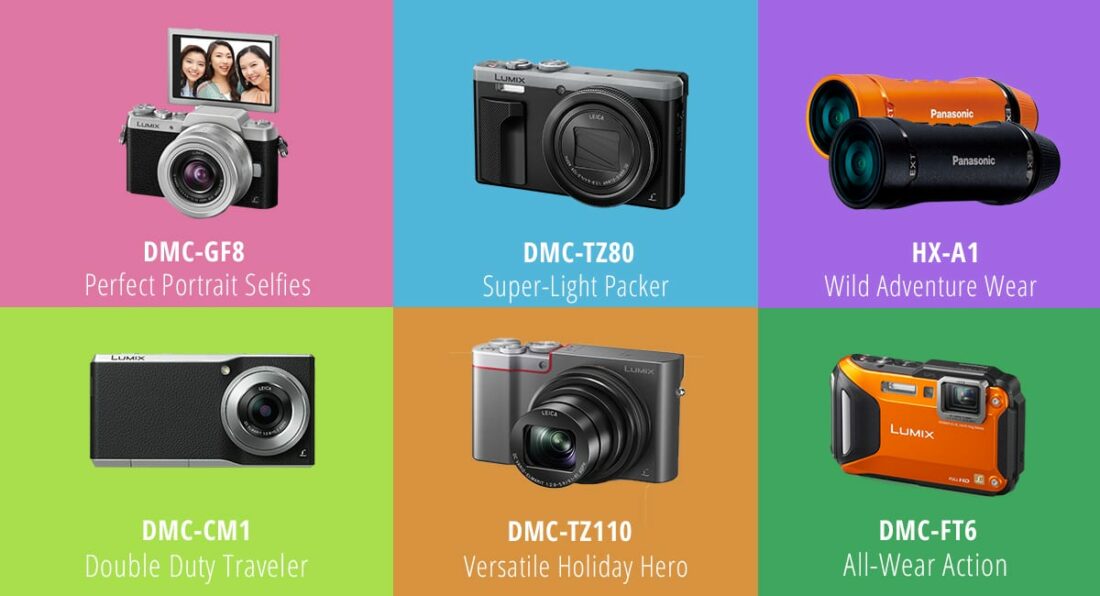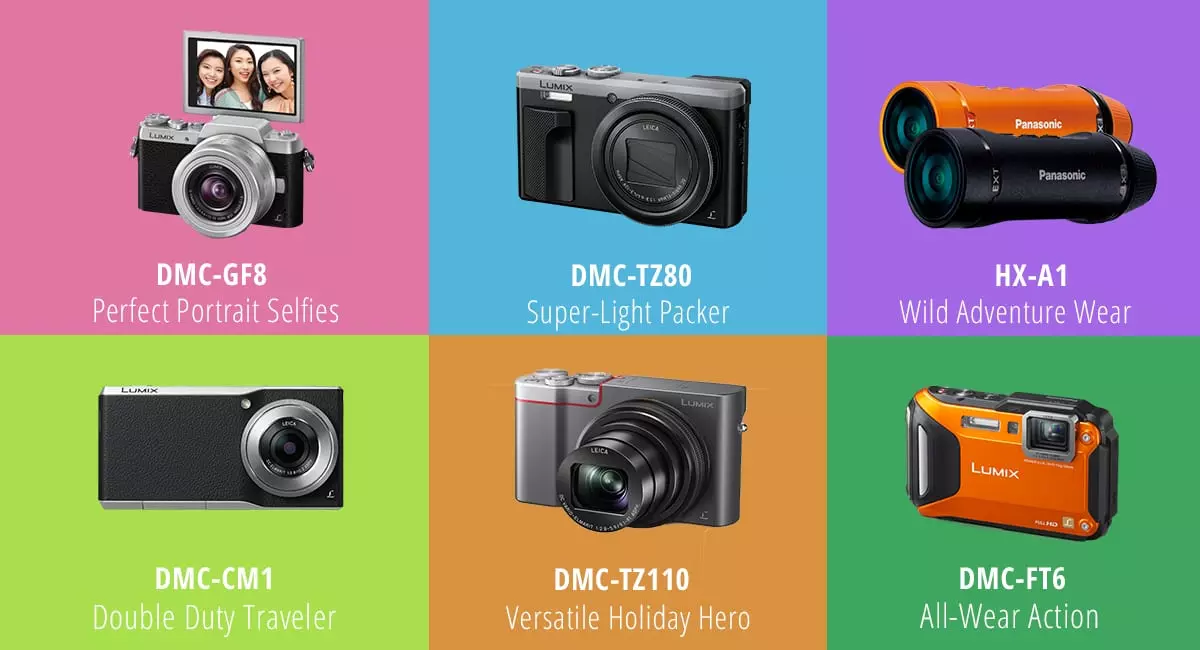 When you travel, you want to do it your way. Whether that means luxurious vacations to glamourous hot spots, thrill-seeking adventures, extended backpacking or even camping, LUMIX has a camera to match your style.
Perfect Portrait Selfies | GF8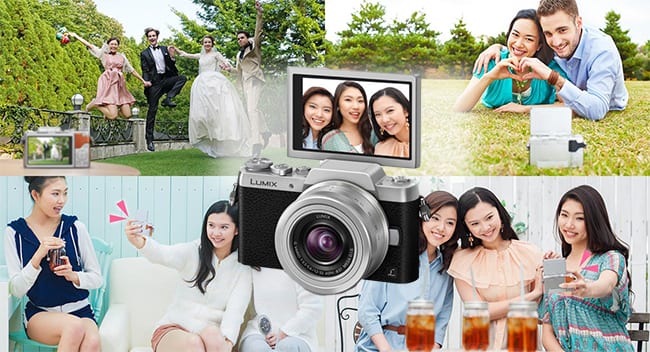 What do you do when you want to take a ton of holiday selfies without, you know, seeming like you are obsessed with selfies? Our fabulous LUMIX DMC-GF8 is about to become your best photo friend because it will make your selfies look as though they were snapped by a professional photographer. This latest addition to our LUMIX G Series mirrorless camera range is a selfie superstar, 180-degree tilting touch screen monitor, automatic selfie modes and integrated beauty functions to make your selfies look flawless. It's also an outstanding camera in its own right, offering sophisticated image technology, intuitive controls, Wi-Fi for easy selfie sharing, and a very stylish design.
Explore the GF8
Super-Light Packer | TZ80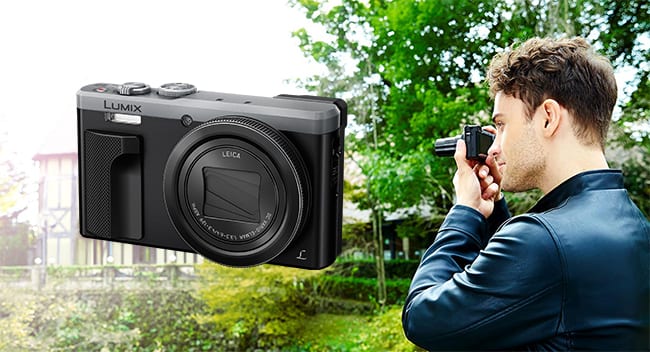 Are you averse to being saddled with piles of excess luggage? Do you dream about everyone in the family fitting their vacation needs into a carry-on bag? The lightweight TZ80 packs a 30x zoom LEICA lens into its 300g chassis, letting you get close to the action without disturbing the subject, so you'll never be out of range for that perfect holiday shot – equally suited to both wildlife and candid shots of friends and family. The 18MP MOS sensor and 4K capabilities ensure natural results in stunning detail for every special or fleeting moment.
Explore the TZ80
Double Duty Traveler | CM1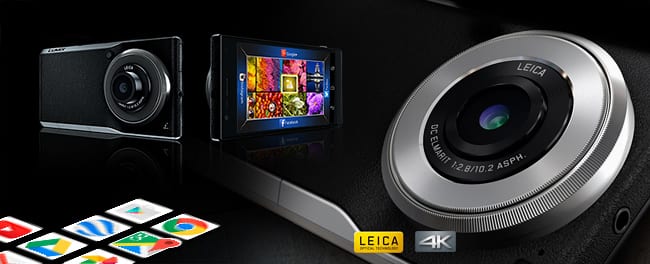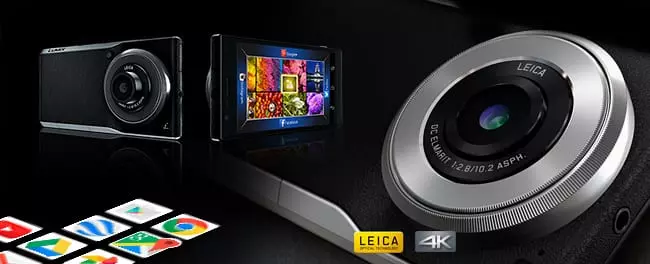 When it comes to holiday accessories, it pays to double up. A sarong that can be used as a scarf or a towel, a tote bag that works for the beach, grocery store or whole day theme park adventure. These are the things a double duty traveler dreams of… just like our LUMIX DMC-CM1, the versatile game-changer that combines a best-in-class camera with a 4G phone. The CM1's digital camera features a large one-inch sensor, which means it will take the best pictures you could possibly get with a smartphone, plus this little bundle of joy also adds LUMIX-exclusive 4K Pre-Burst and 4K Photo modes to its impressive feature set so you can capture the images other cameras would miss. You can say goodbye to traveling with a phone and a camera thanks to this little beauty.
Explore the CM1
Versatile Holiday Hero | TZ110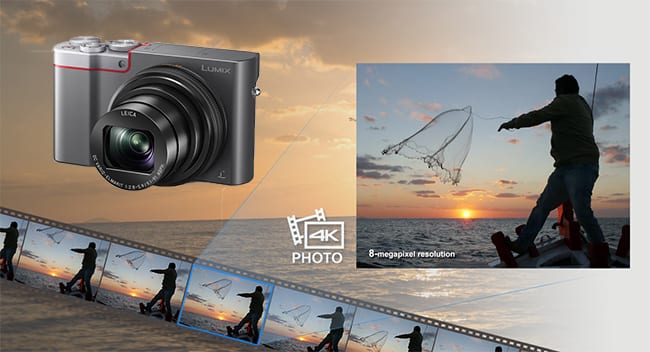 The TZ110's outstanding suite of features see this model set to be the best in class compact travel camera available. At the heart of its performance is 20.1MP large 1-inch MOS sensor that captures more light, resulting in crisp, clear and natural shots; plus a versatile 10x zoom F2.8-5.9 LEICA DC lens for true-to-life images from landscapes and sunsets to elusive wildlife. This pocketable camera also includes Panasonic's powerful 4K video and 4K Photo capabilities to capture every moment in impressive clarity; and introduces Post Focus to the travel zoom range, which allows users to select their preferred 'in-focus' area after taking their shot.
Explore the TZ110
All-Weather Action | FT6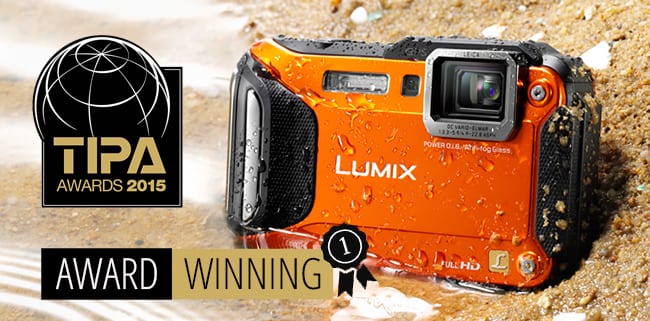 If you're going to be skiing, jumping, climbing or diving, you should be doing it with the LUMIX DMC-FT6 (awarded Best Rugged Camera at the prestigious TIPA Awards in 2015). It's an all-year-round active field player; boasting waterproof, shockproof, freezeproof and dustproof features that let it record stunning images in just about any environment. It also offers an advanced GPS and a range of Wi-Fi features, so no matter how far you venture, you'll always be connected.
Wild Adventure Wear | HX-A1

You can wear the adventure with our ultra-light HX-A1 Full HD action camera. Weighing only 45g, the HX-A1's sturdy unibody design keeps water and dust out and protects against impact and cold temperatures without the need for additional housing. Whether you'll be getting wet while canoeing and rafting, or snowboarding and skiing in the freezing cold, the HX-A1 can handle it all straight out of the box. It also offers night vision mode and even Wi-Fi control, which gives you plenty of bang for your buck.
Explore the HX-A1