With our HX-A1 Full HD action camera, we're leaving the competition behind. Weighing only 45g, this wearable action camera is quad-proof tough straight out of the box, offers night vision mode and even Wi-Fi control, which gives you plenty more bang for your buck at just $299 RRP.
Truly Wearable Form Factor

The HX-A1 is built for action. Its cylindrical shape and lightweight 45g form factor means it is a truly wearable piece. Action-lovers can take advantage of a range of Panasonic accessories to mount it on their head, cap, backpack strap or sports gear from bikes to kayaks, and shoot exciting Full HD scenes.
See More in the Dark

With Night Vision mode, the action doesn't stop when the sun goes down. Simply attach the HX-A1's infrared lens cover and use an optional IR light source to record after dark for an extra dimension to adventures like camping, caving trips or wildlife safaris (watch the video about the Night Mode feature on YouTube).
Four Kinds of Ruggedness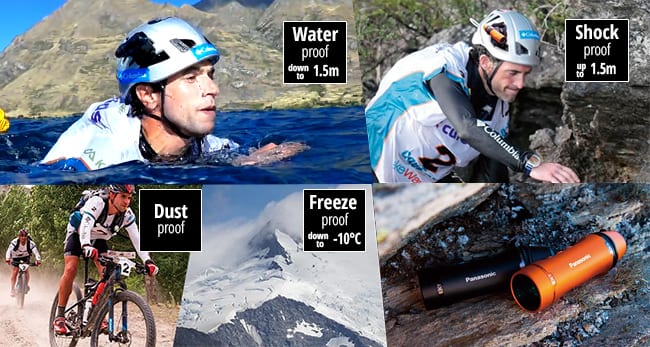 The HX-A1's sturdy unibody design keeps water and dust out and protects against impact and cold temperatures without the need for additional housing. Whether you'll be getting wet while canoeing and rafting, or snowboarding and skiing in the freezing cold, the HX-A1 can handle it all straight out of the box.
Upload All Your Adventures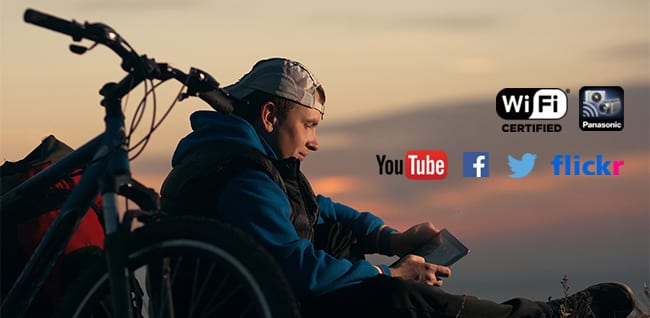 Wi-Fi capability allows the HX-A1's shooting angle to be monitored and adjusted with your smartphone or tablet. Plus, your adventure footage can be shared to Facebook or Youtube on the spot, using the Panasonic Image App.
Huge Array of Accessories
We are releasing a wide range of bundled and optional accessories with the HX-A1, so you can record your stories from any number of unique perspectives.
Bundled Accessories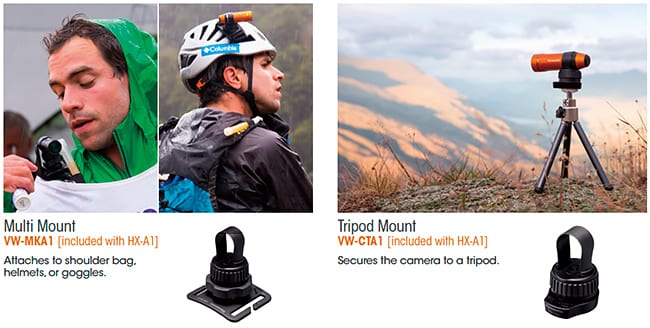 Optional Accessories
Twin Mount (VW-TMA1)
Extended battery (VW-BTA1)
Strap Adaptor (VW-SAA1)
Head Mount (VW-HMA1)
Clip Mount (VW-CLA100)
Suction Cup Mount (VW-SCA100)
Video Camera Mount (For Handle bar) (RP-CMC10)
Wind Jammer (VW-WJA100)
Multi Belt (VW-MBA100)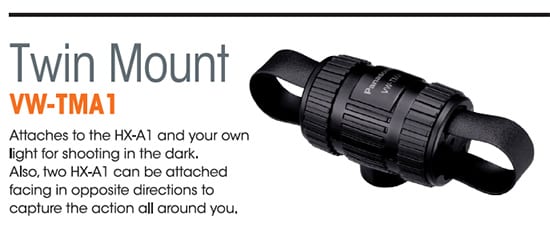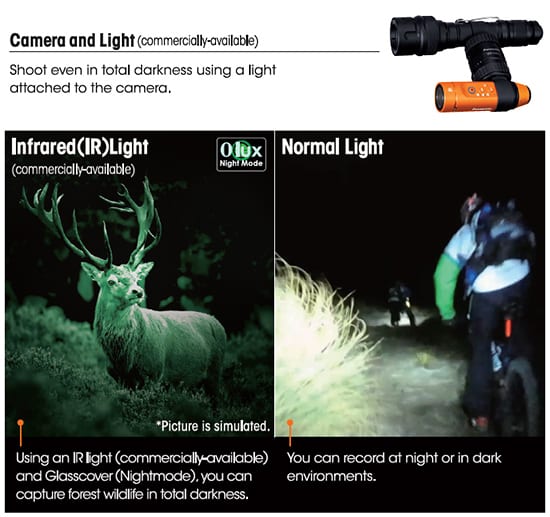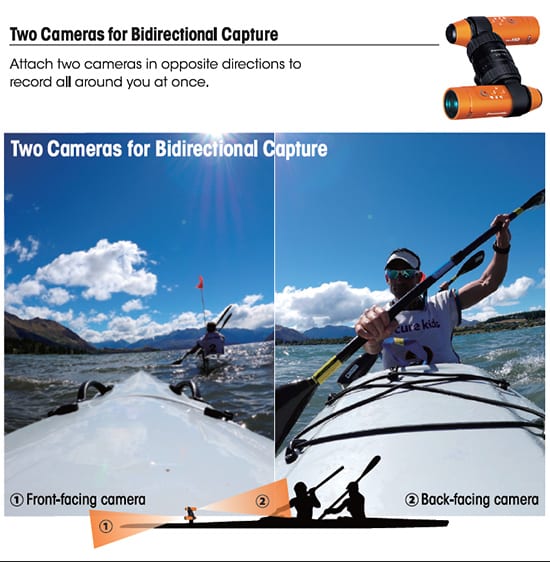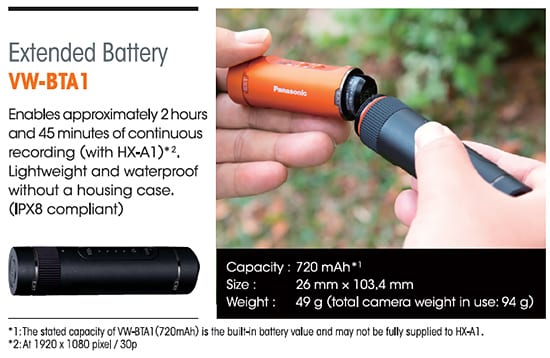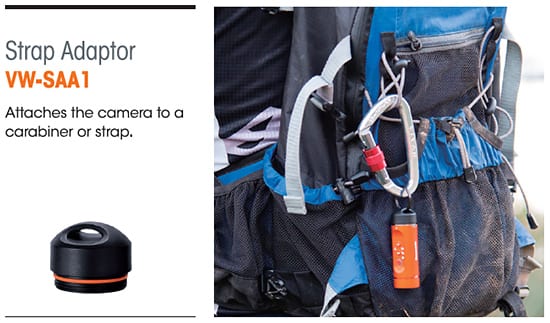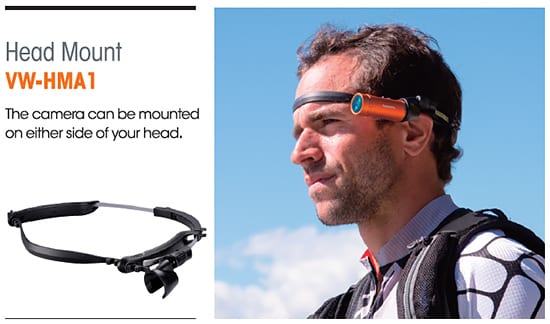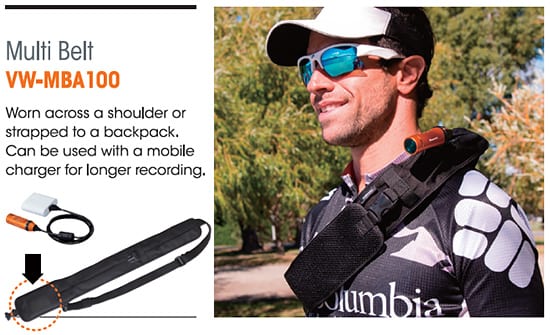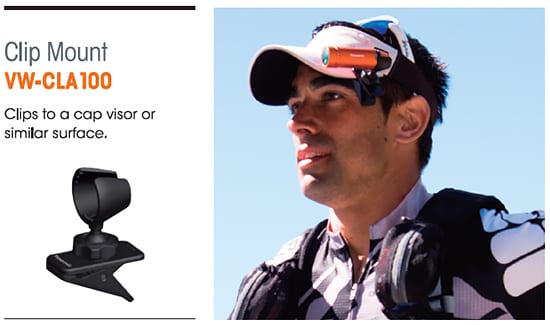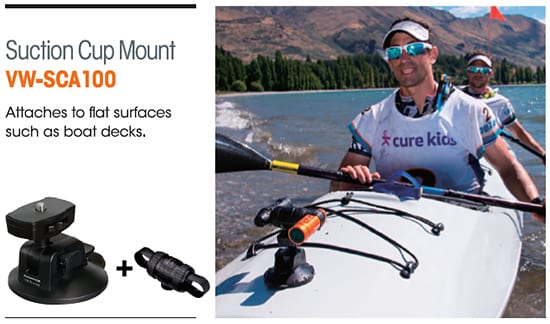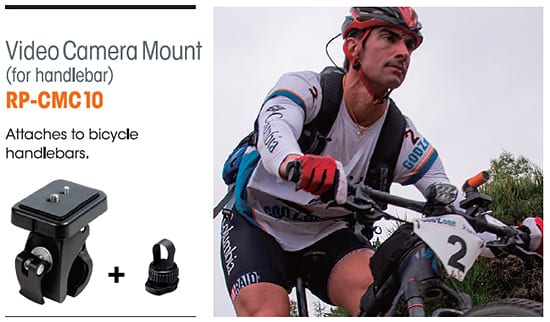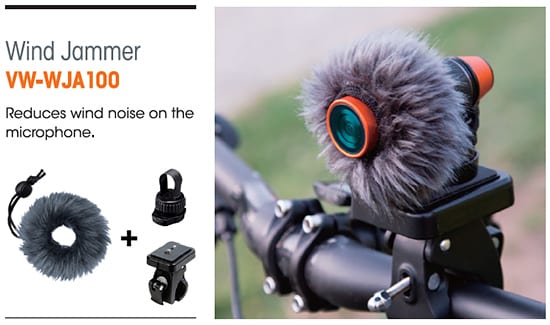 Read more
Our HX-A1 action cam goes on a wild adventure race through New Zealand.
Check out the HX-A1 action camera.
Watch the video.