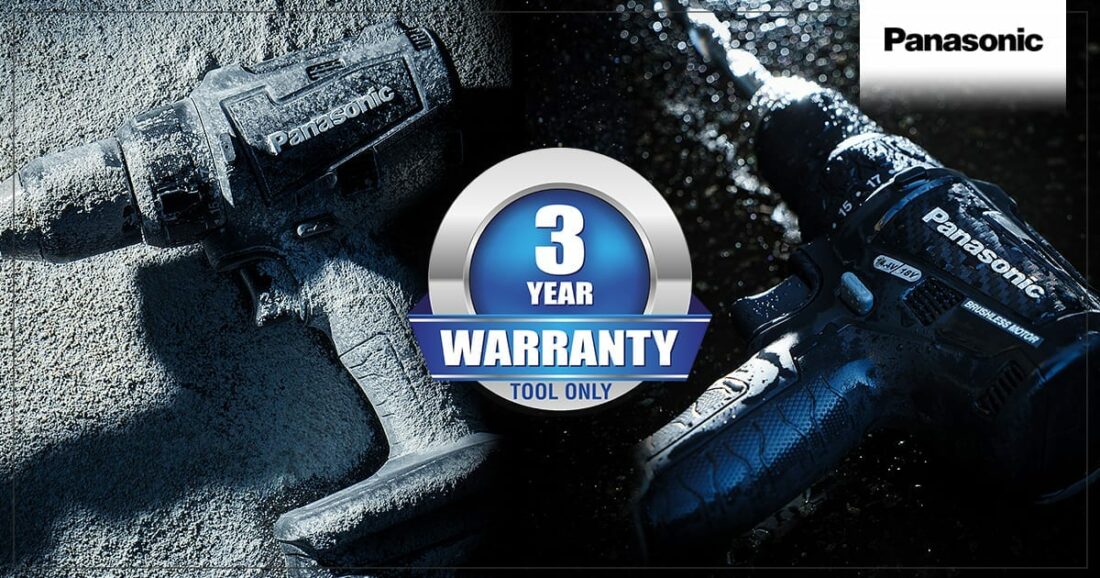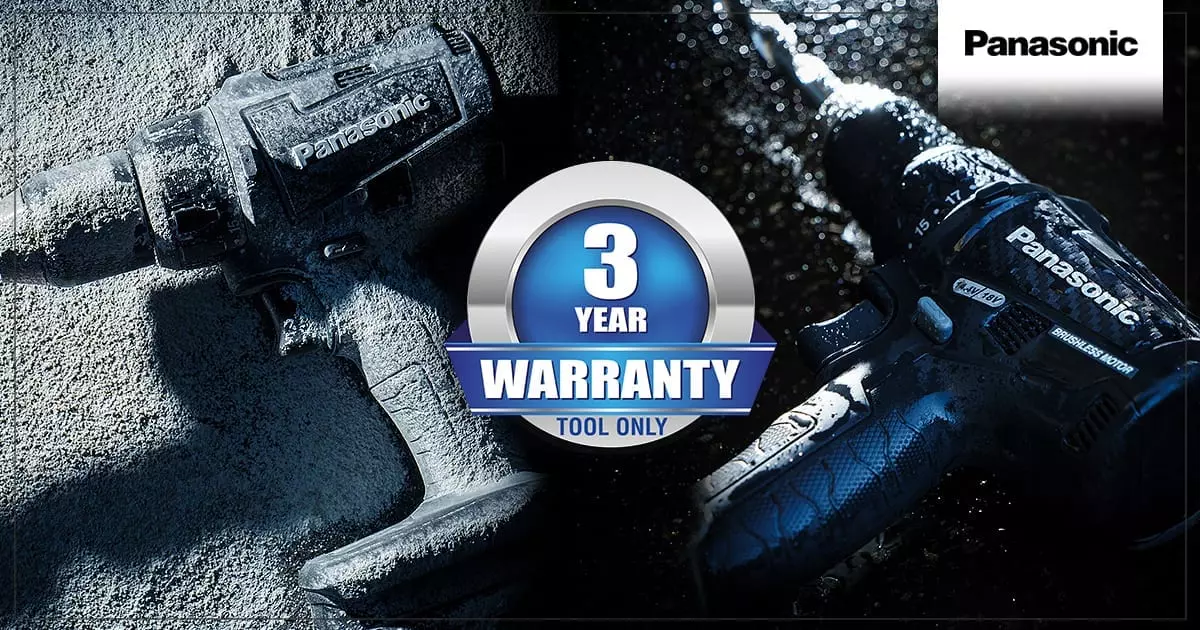 Give your tool kit the optimum in performance and durability with Panasonic cordless hammer drill and driver. Why choose Panasonic? Our power tools won't let you down; ideal for professional tradies such as plumbers, electricians and carpenters, as well as DIY enthusiasts, Panasonic power tools are efficient and precise to support demanding drilling tasks as well as jobs that need fine control. Now with a 3-year warranty*.
Panasonic EY79A2X57 14.4V/18V dual voltage cordless hammer drill and driver
The EY79A2X57 cordless hammer drill and driver is lightweight and compact, yet powerful. With precision variable speed control/reversible, an 18-stage clutch, optimum rotation speed control plus high power brushless motor. The EY79A2X57 is ready for work with a Panasonic 14.4V or 18V battery. Featuring a handy LED light for user-friendly operation in dark areas, a heavy-duty keyless chuck, and an electric brake for added safety.
Tough tools for the toughest conditions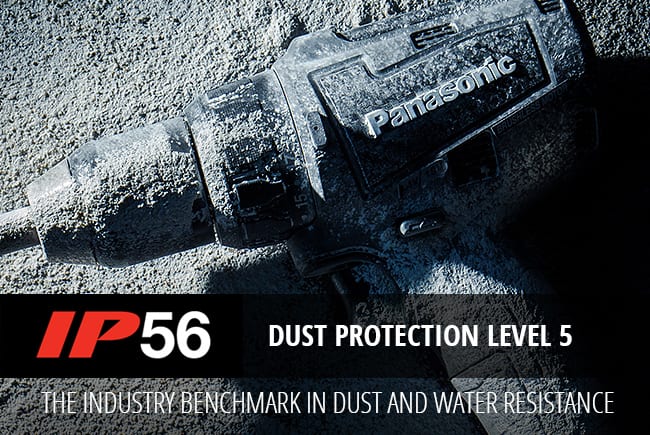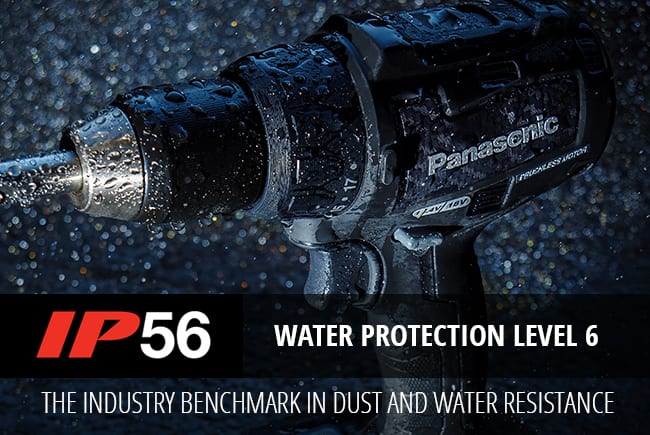 Many things can happen at a job site such as unexpected incidents, water contact, or exposure to dust; which can cause a tool to malfunction. By incorporating IP56-rated Tough Tool IP technology, the EY79A2X57 is dust and water resistant so you know it will perform at its best on the toughest of jobsites.
Dual voltage for better versatility

The EY79A2X57 cordless hammer drill and driver's dual voltage technology offers powerful performance with either a 14.4V or 18V battery. A special dual voltage circuit detects the voltage of the attached battery pack and controls the current and voltage flows to the tool to ensure optimum performance.
Powerful and longer-lasting batteries

For all new models, we offer both 3.0 Ah and 5.0 Ah Li-ion batteries to suit the job at hand, along with a long lifespan under high workload conditions. The P-type 3.0 Ah battery is ultra-slim and light with a newly-developed ∅ 20mm battery cell and a new design for easier work in cramped spaces without compromising performance. The J-type 5.0Ah Li-ion battery has 'dynamic capacity' for long-time usage.
READ MORE: Tools Trades Toys road-tests our water resistant drill and impact drivers
EY79A2X57
Cordless Hammer Drill & Driver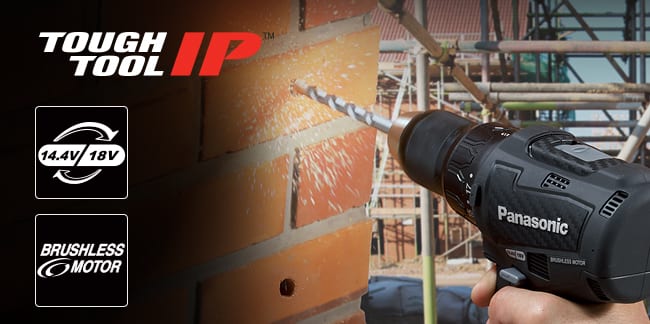 Compact body: length 188mm
Light weight: 2.10kg
High power: 50.0 N-m
Optimum rotation speed control
High power brushless motor
High speed brick/masonry drilling
Variable speed control/reversible
18-stage clutch plus drill position
13mm heavy duty keyless chuck
LED light to support work
Electric brake
EY79A2X57 Drill
Panasonic power tools are available from specialist power tool distributors.
*T&Cs apply for the 3-year warranty on Panasonic power tools.