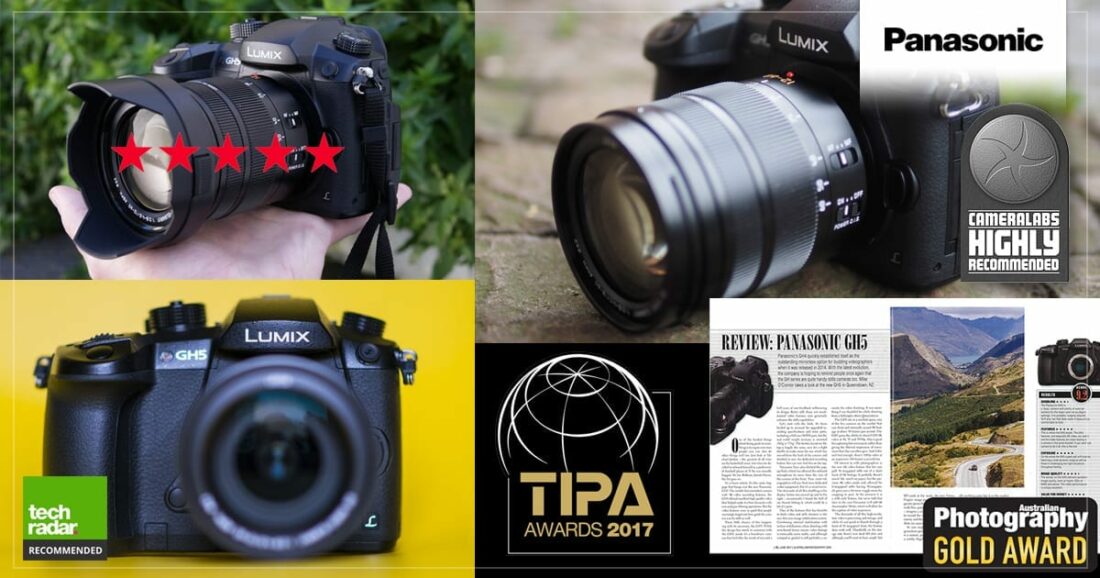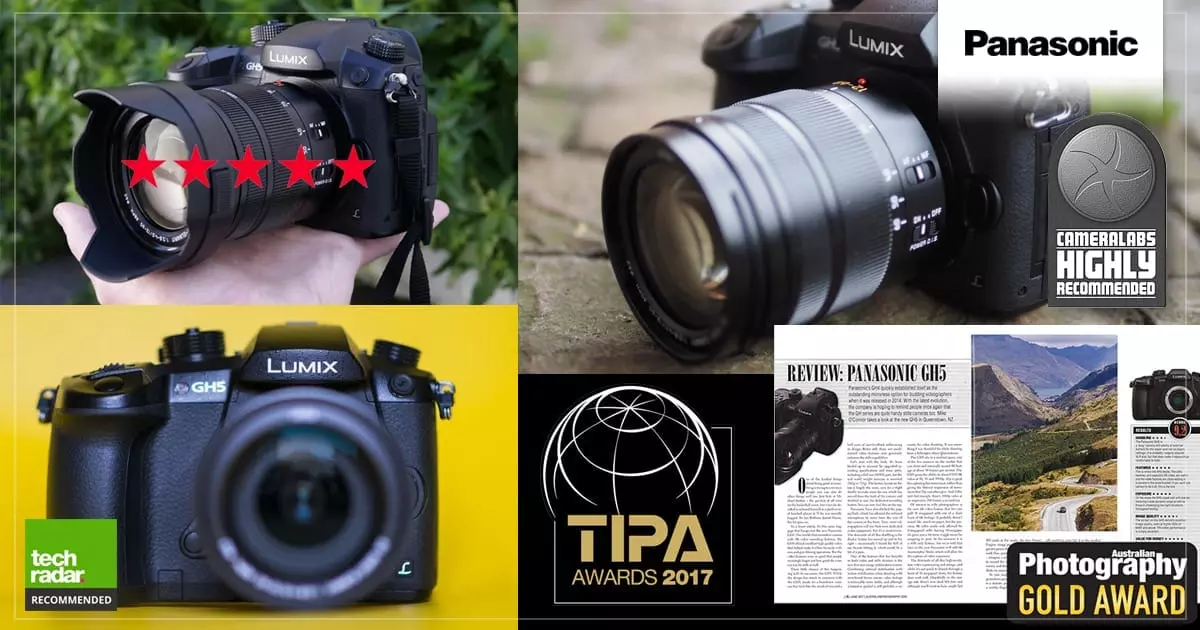 Check out the swag of awards and outstanding reviews our flagship LUMIX GH5 hybrid camera is racking up at home and across the globe. Offering the perfect balance of high quality stills and phenomenal video technology, the LUMIX GH5 is our most impressive mirrorless camera to date, so it's no wonder this show-stopper has the critics in a swoon.
DP Review – Gold Award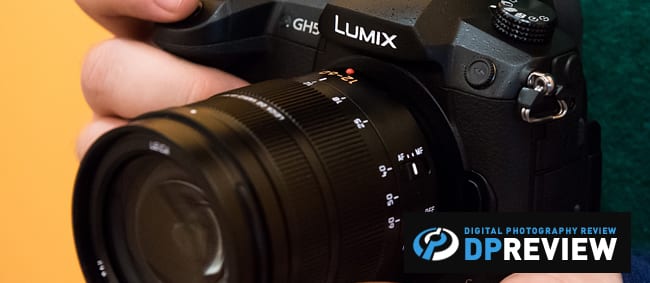 "Panasonic's GH cameras have consistently been at the vanguard of convergence between the still and video worlds, and the GH5 arguably represents the biggest single leap in the history of the series."
READ MORE: DP Review – Panasonic LUMIX GH5
TIPA 2017 – Best Professional Photo/Video Camera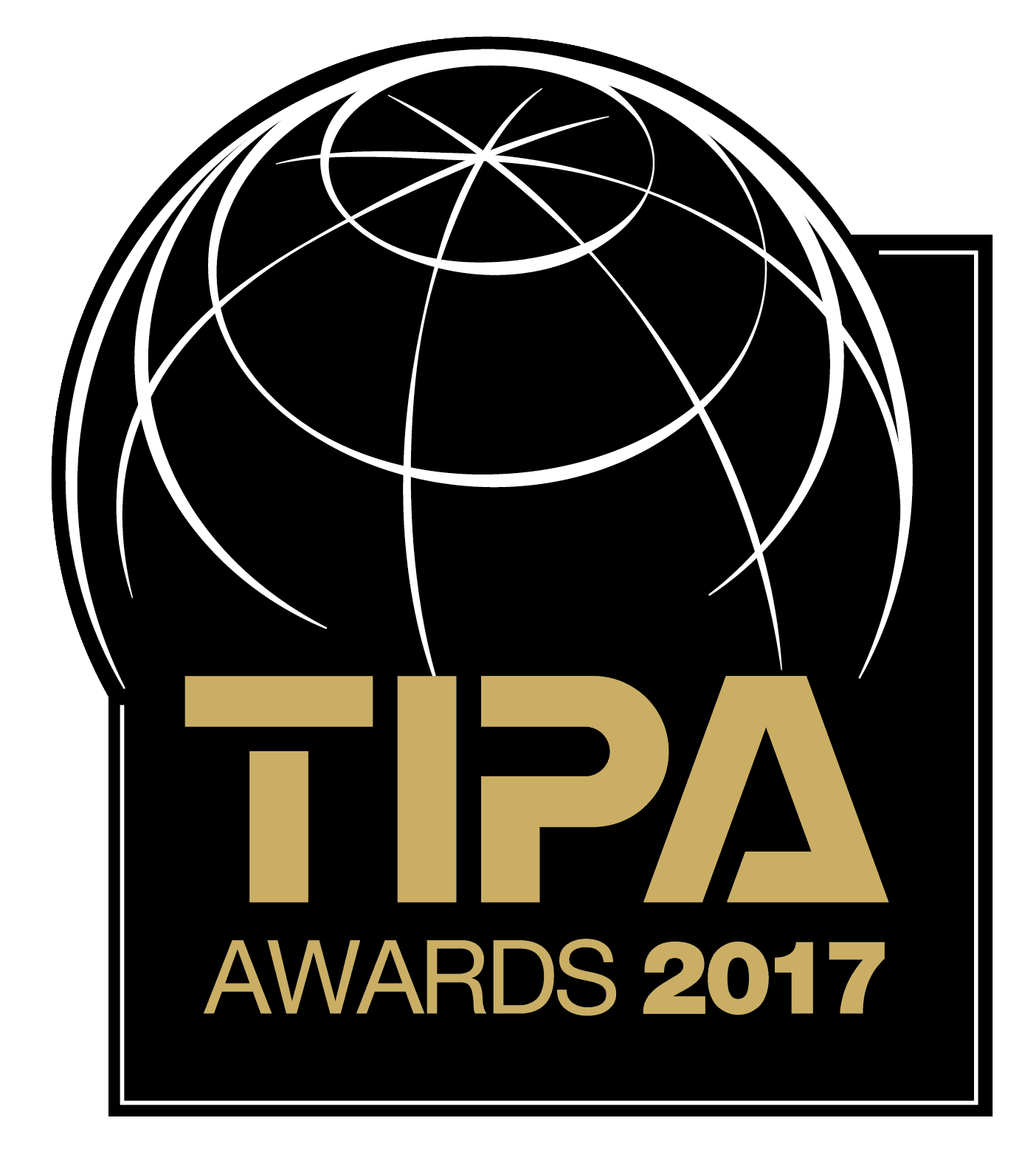 "The lightweight and durable Panasonic GH5 is a weather-resistant MFT camera with a 20.3MP Live MOS sensor that utilizes advanced digital signal processing and heat dissipation to allow recording and internal processing of 4:2:2 10-bit 4K video. Numerous recording formats include AVCHD, MP4 and MOV. The GH5 offers a 6K Photo function, which can extract 18MP stills from the 30fps 6K burst file (in 4:3 or 3:2 aspect). 6K Photo also takes advantage of the camera's high-speed burst shooting to allow spontaneous capture of high-resolution still images: 8MP 4K photos can be captured at 60 frames per second."
READ MORE: TIPA (Technical Image Press Association) Awards
Cameralabs – Highly Recommended 4.5/5 Stars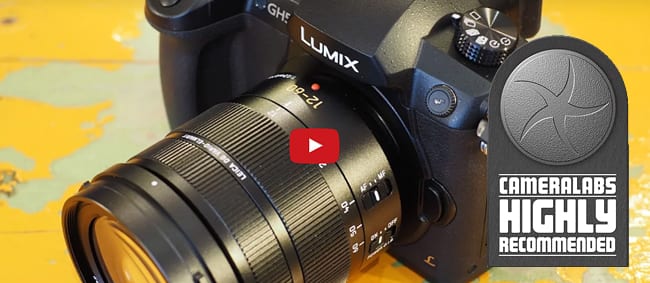 "The Lumix GH5 is Panasonic's most powerful mirrorless camera to date and a worthy successor to the GH4, whether you're shooting stills or movies. It's fast, flexible and feature-packed, easily taking-on rivals in this category and out-performing virtually anything at its price for video."
READ MORE: Cameralabs – Panasonic LUMIX GH5
Stuff – 5/5 Stars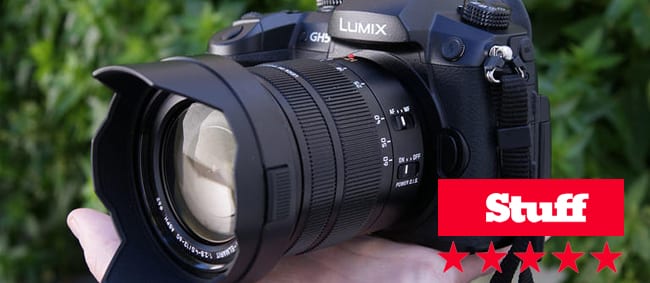 "Build quality, control layout, autofocus, usability and image quality – it's a fantastic camera, and enthusiasts who prize creative control and flexibility will adore it. It's certainly not cheap, but cutting edge cameras rarely are – and this is most definitely a cutting edge camera."
READ MORE: Stuff – Panasonic LUMIX GH5
ePHOTOzine – Highly Recommended 4.5/5 Stars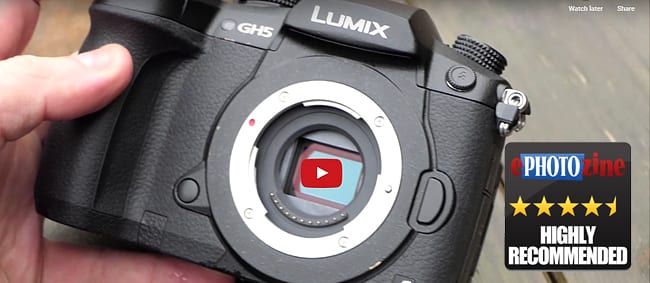 "Offers exceptional video quality and recording features beyond what most would need, whilst also delivering some of the best images of any Panasonic camera."
READ MORE: ePHOTOzine – Panasonic LUMIX GH5
Tech Radar – Recommended 4.5/5 Stars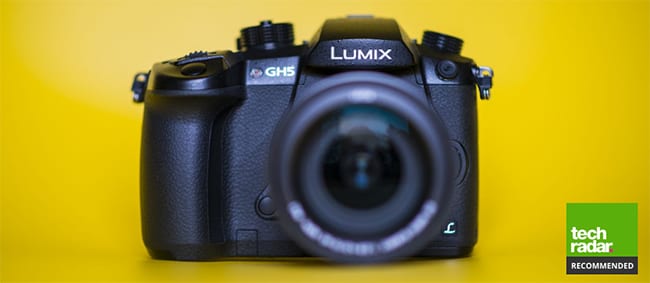 "In a nutshell, then, the Panasonic Lumix GH5 is a great choice for those looking for a sophisticated all-in-one solution that's just at home shooting great stills as well as breathtaking video."
READ MORE: Tech Radar – Panasonic LUMIX GH5
Australian Photography Magazine – Gold Award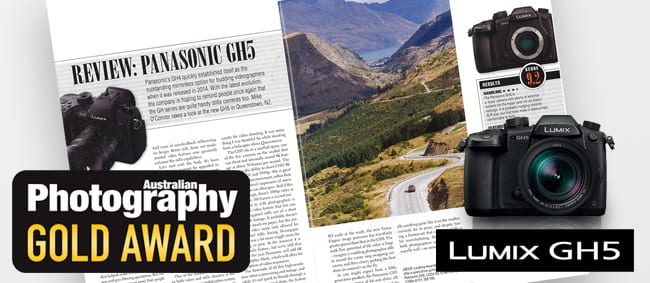 "We loved the GH5. This is a product that speaks to a long and well-thought-out development process. The result is a camera that has great benefits to a broad variety of users. You won't be disappointed."
READ MORE: LUMIX GH5 just nabbed a Gold Award from Australian Photography Magazine
LUMIX DC-GH5 Mirrorless Camera
Perfect balance of high quality stills and phenomenal video technology

The flagship LUMIX GH5 mirrorless camera truly sets the gold standard in professional 4K video shooting performance and hybrid photography, introducing a trio of world-firsts that make it an undisputed leader in its class. It is the first consumer digital camera to offer 4K 10-bit 4:2:2 25/30p video recording to SD Card*1; has the distinction of offering 4K quality video at 50/60 frames per second (fps)*2; and has evolved its original 4K Photo to the stunning 6K Photo*3.
Read more about the new LUMIX GH5 on Panasonic Australia Blog.
GH5 LEICA Kit
GH5 PRO Kit
GH5 Body Only
*1 4:2:0 8-bit in 4K 50p/60p on an SD Memory Card.
*2 For a Digital Single Lens Mirrorless camera as of 4 January, 2017.
*3 6K PHOTO' is a high speed burst shooting function that cuts a still image out of a 4:3 or 3:2 video footage with approx.18-megapixel (approx. 6000 x 3000 effective pixel count) that the 6K image manages.