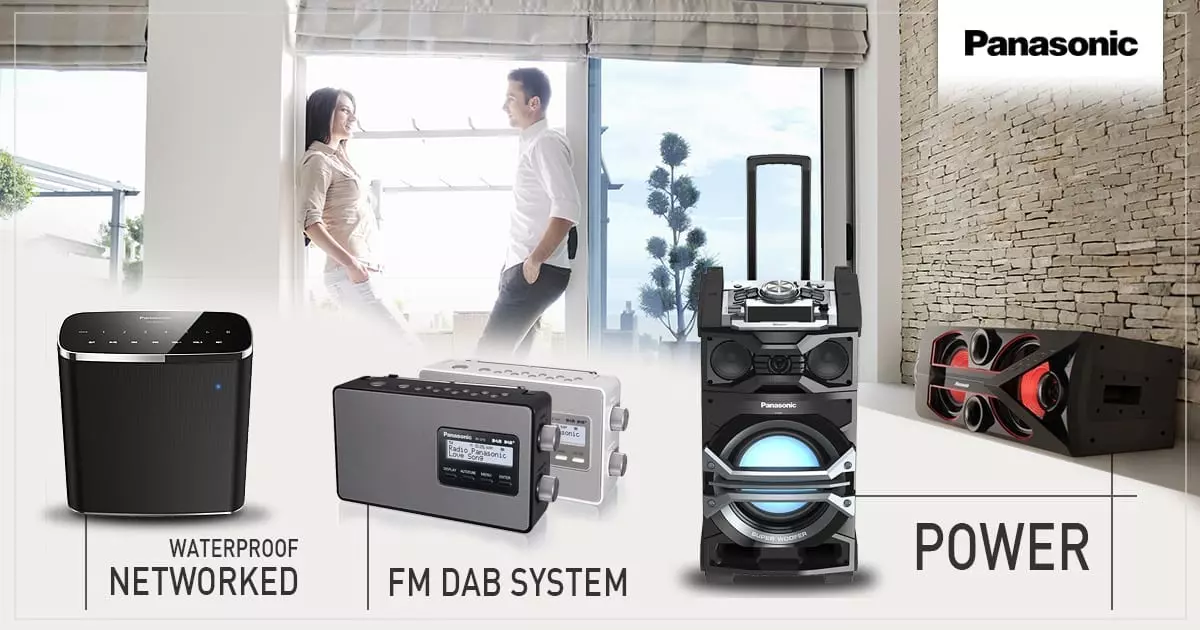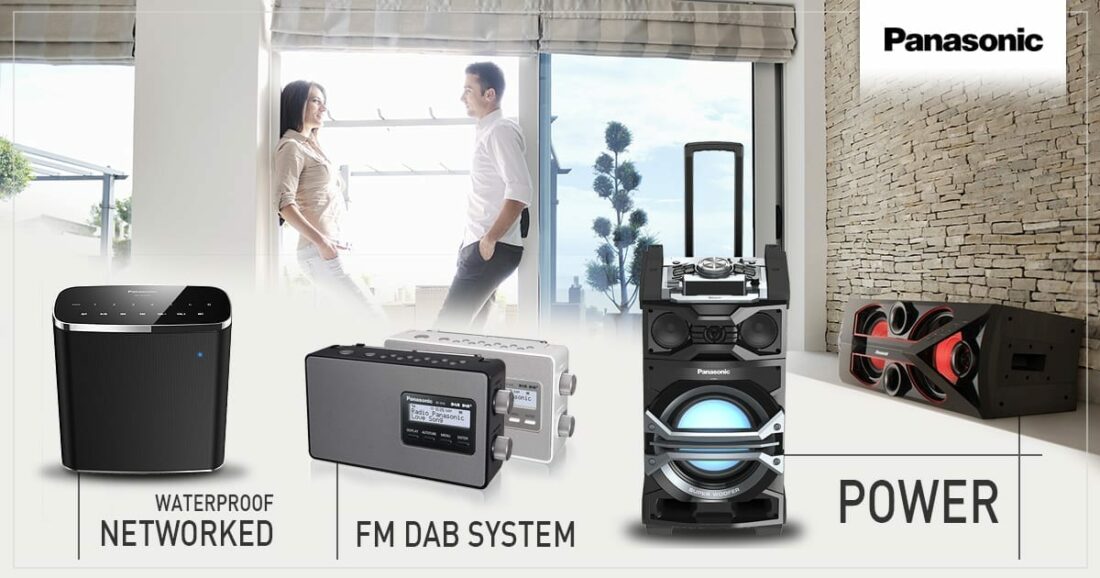 If you love music and never want it to stop, you need to turn your tunes into a moveable feast with a Panasonic portable speaker. Choose from a waterproof model that can network with other speakers, a party-starting hi-fi or an ultra-reliable FM DAB radio for audio that can follow you wherever you may roam.
ALL05 gives you waterproof portability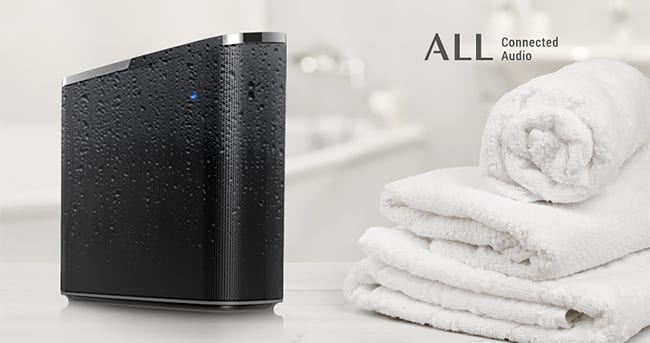 Our exceptional ALL Connected Audio line-up includes the portable wireless ALL05 networked multi-room speaker. It features a waterproof design (IPX7/IPX5) and an 8.5hr built-in battery, so you can enjoy your favourite tunes in the bathroom, the kitchen or even by the pool without worrying about splash damage.
SC-ALL05 Wireless Speaker
BMAX3 takes your music anywhere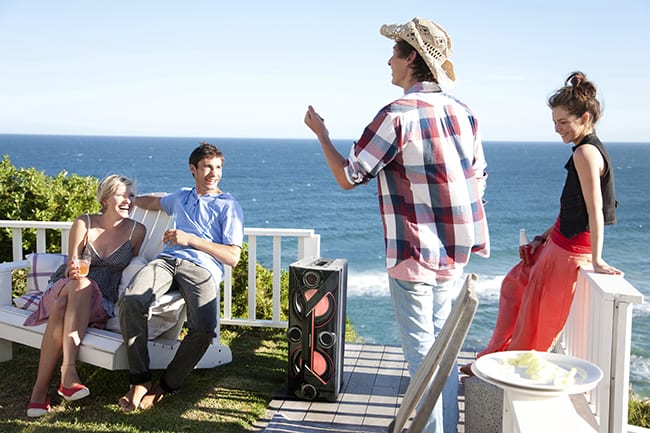 Feel the beat anywhere the mood takes you*! This two-way, two speaker system packs a powerful audio punch into a super cool one box design. It includes a handle for easy carrying and can be positioned horizontally or vertically for extra flexibility. With Bluetooth and USB compatibility, you also get access to all your favourite tunes without any fuss.
*Power source required.
SC-BMAX3 Mini Hi-Fi
D10 gives you quality FM/DAB radio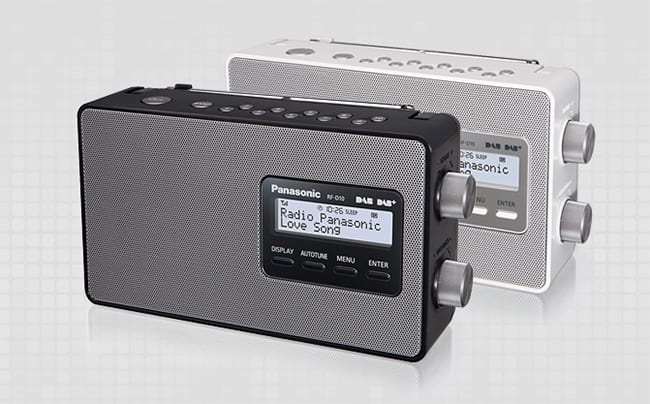 The D10 features large 10-cm speakers for clear sound from FM and DAB radio, with station presets and a built-in equaliser. This handy little radio also features a backlit LCD with crisp text display and a direct channel selection key to simplify operation.
RF-D10GN Radio
Hi-Fi Audio Range
Wireless Audio Range