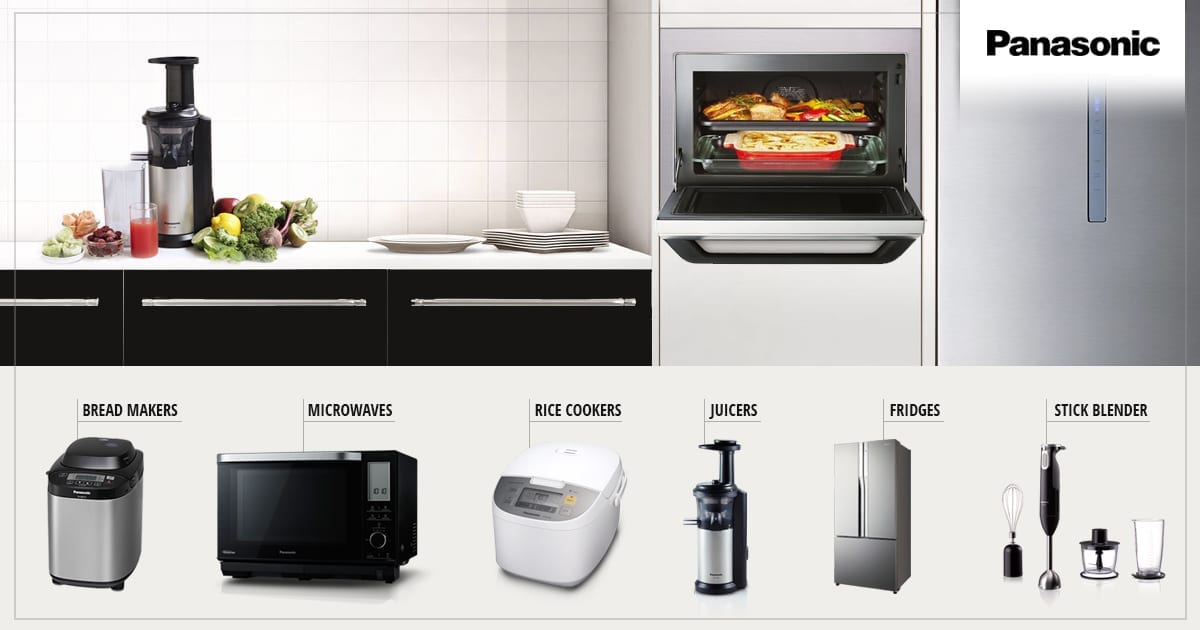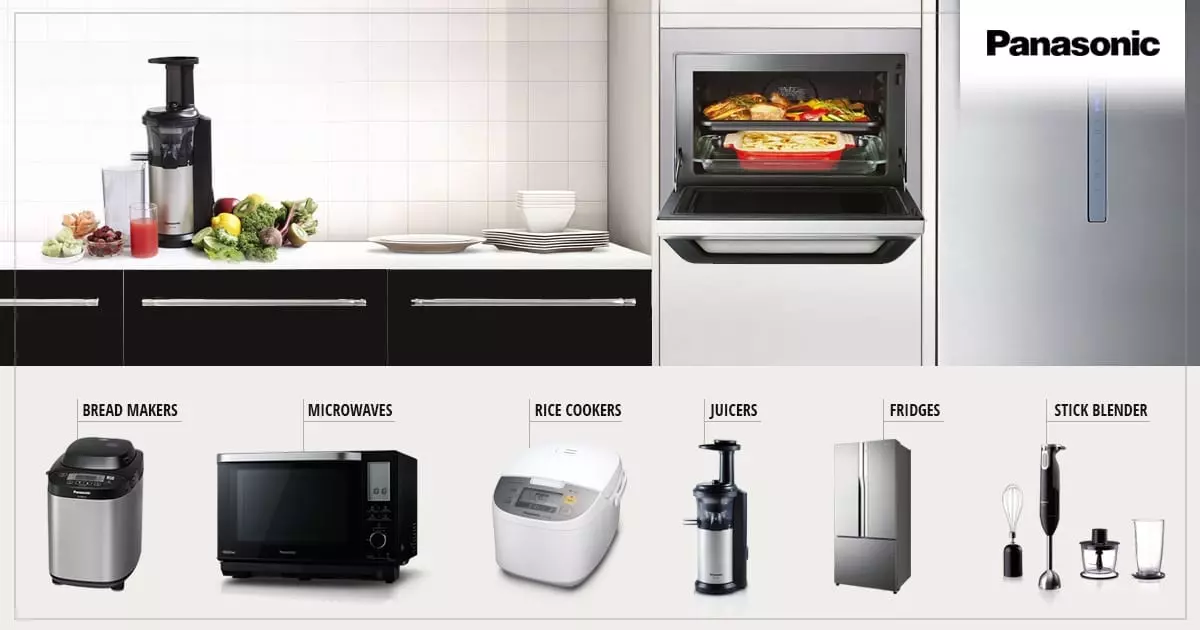 You'll be amazed at how easy it is to create the kitchen of your dreams using Panasonic household products. We offer everything hard-working fridges that help you avoid needless waste by keeping your food fresher for longer; to space-saving multipurpose combination ovens and a whole range of small appliances designed take the effort out of cooking. To help you make the most of these Panasonic products, we even created The Ideas Kitchen where you can find lots of fabulous recipes and informative articles.
Your family can depend on reliable Panasonic fridges
[youtube https://www.youtube.com/watch?v=D5sSg8I0sVI]
Your refrigerator is the heart of your kitchen. Obviously this hard-working appliance has to keep your family's food fresh but you also want it to be stylish, energy efficient and reliable. From the smooth glass finish of our premium French door model to the clean flat lines of our bottom mount series, Panasonic fridges are designed to bring style to your kitchen. What's more, every model in our range offers premium energy-saving technology and they all go through rigorous testing and quality control inspections to ensure reliable performance. We even provide a 10-year warranty on our refrigerator compressors – now that's peace of mind!
READ MORE: Live your best fresh life with a reliable Panasonic fridge.
Panasonic Fridge Range
Healthy food fast with Panasonic combi cooking
This kitchen superhero is a steamer, oven, grill and microwave all rolled into one compact appliance. With Turbo Steam and Crispy Grill technology and simultaneous 4-in-1 cooking, the 27L Panasonic NN-DS596B combination microwave oven makes it easy to quickly prepare everything from crispy pizza, to mouth-watering desserts, tasty fish or a even a juicy roast. Even better, this model is a real space-saver thanks to its compact body with a pull-down door and a flatbed design to maximise the internal cooking area.
READ MORE: Steam combination microwaves cooks fresh food in a flash.
THE IDEAS KITCHEN: Microwave Oven Recipes.
Panasonic Microwave Range
Panasonic bread makers give you an artisan bakery
[youtube https://www.youtube.com/watch?v=i6xqem8GeDA]
Turn your kitchen bench into an artisan bakery and fill your home with the aroma of freshly baked gourmet treats, using the Panasonic SD-ZB2512 bread maker. This sleek model features a unique temperature sensor, automatic ingredients dispenser, plus modes to create rustic sourdough bread, artisan bread and scones (and much more) at home using your favourite recipes.
READ MORE: SD-ZB2512 bread maker puts an artisan bakery in your kitchen.
THE IDEAS KITCHEN: Bread Maker Recipes.
Panasonic Bread Maker Range
Panasonic rice cookers are multitasking heroes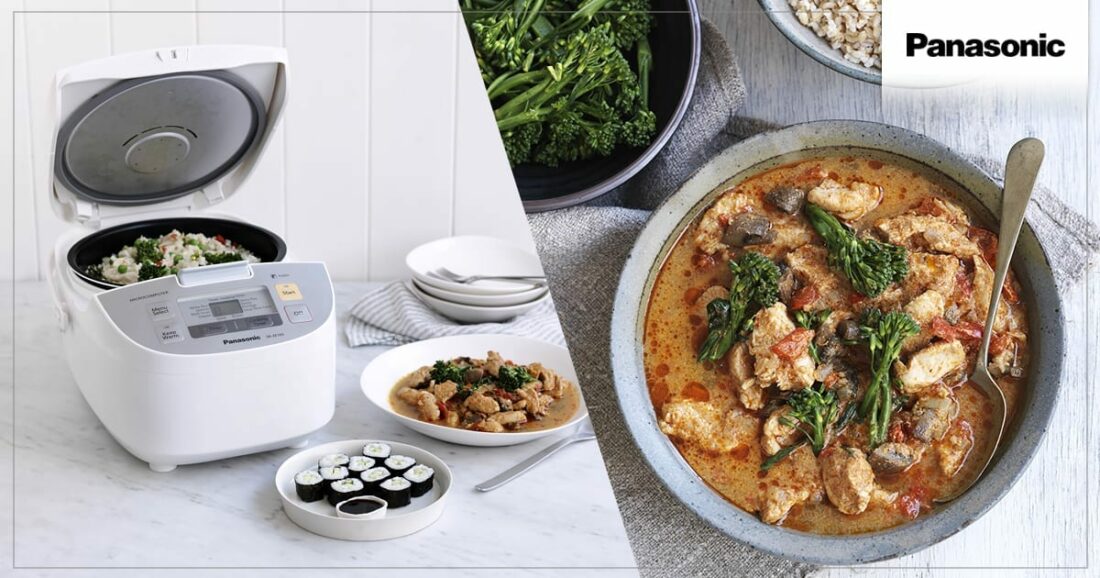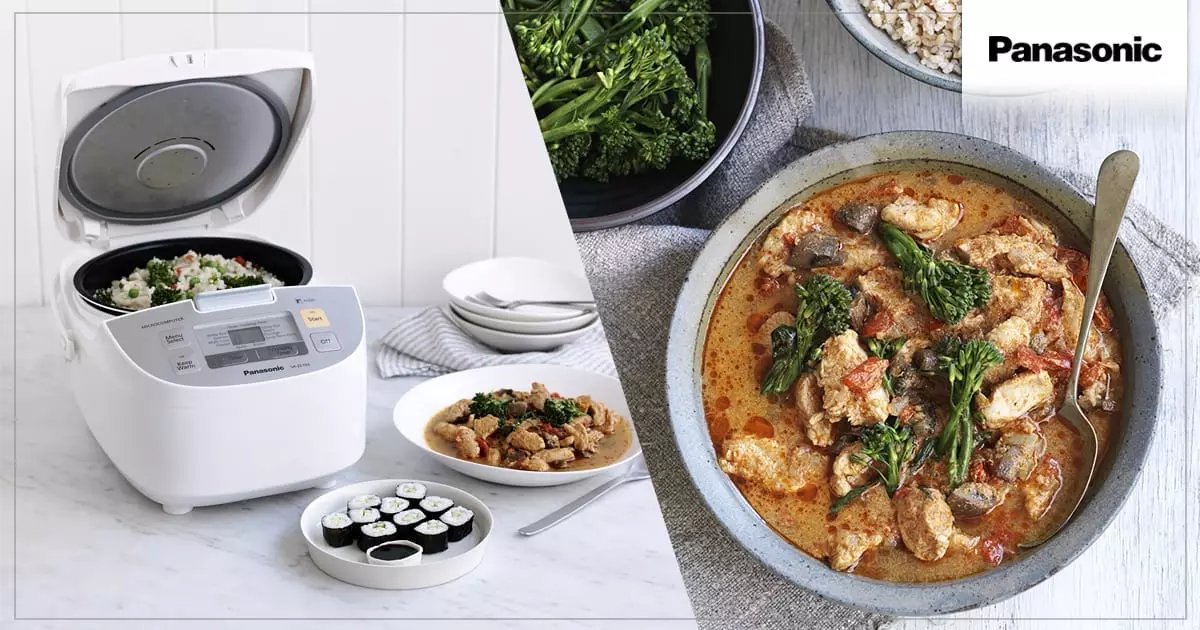 Panasonic rice cookers perfectly prepare everyone's favourite grain but these versatile little wonders also do a whole lot more. Our premium models are the ultimate set-and-forget multi-taskers, capable of producing a surprising variety of savoury dishes, steamed dim sum, desserts and more at the touch of a button. To make your life easy, our rice cookers have a 'keep warm' function and a pre-set timer that lets you prepare rice and steamed dishes ahead of time and an alarm to alert you when it's cooked.
READ MORE: Perfect rice (and more) with premium Panasonic rice cookers.
THE IDEAS KITCHEN: Rice Cooker Recipes.
Panasonic Rice Cooker Range
3-in-1 Panasonic stick blender for everyday cooking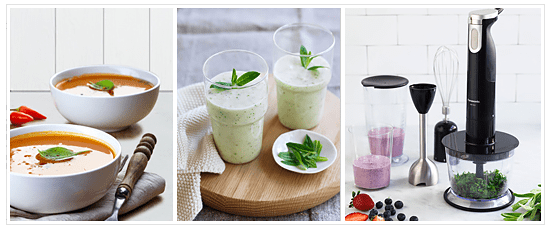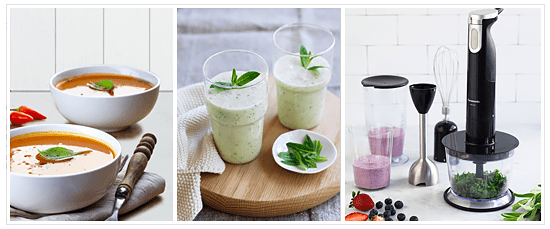 With a Panasonic MX-SS1BST 3-in-1 stick blender, you can whip up everything from smoothies, to dips, sauces and soups at the touch of the button. Powerful and reliable, the 600-watt motor drives the two straight and two blending blades and the stainless steel shaft can be used directly in pans when creating soups and sauces. It also comes with a whisking attachment for creating fluffy meringues and a chopping attachment and bowl for dicing fine ingredients.
READ MORE: Start with a smoothie every day this week.
THE IDEAS KITCHEN: Stick Blender Recipes.
Panasonic Stick Blender Range
Panasonic can turn your kitchen counter into a juice bar
[youtube https://www.youtube.com/watch?v=xypP9L6wH4w]
With a Panasonic MJ-L500 slow juicer in your kitchen, you've got a very flexible assistant at your beck and call. Naturally it turns out healthy juice and smoothie concoctions but this little marvel has even more going for it. The powerful low-speed motor makes short work of hard food like ginger roots, beans and vegetables, which you can crush to make nutritious soups. Add the frozen attachment and you whip up sorbets and icy treats. You can even use the pulp to make a healthy jam. Talk about versatile!
READ MORE: You won't believe what our slow juicer can make.
THE IDEAS KITCHEN: Juicer Recipes.
Panasonic Juicer Range