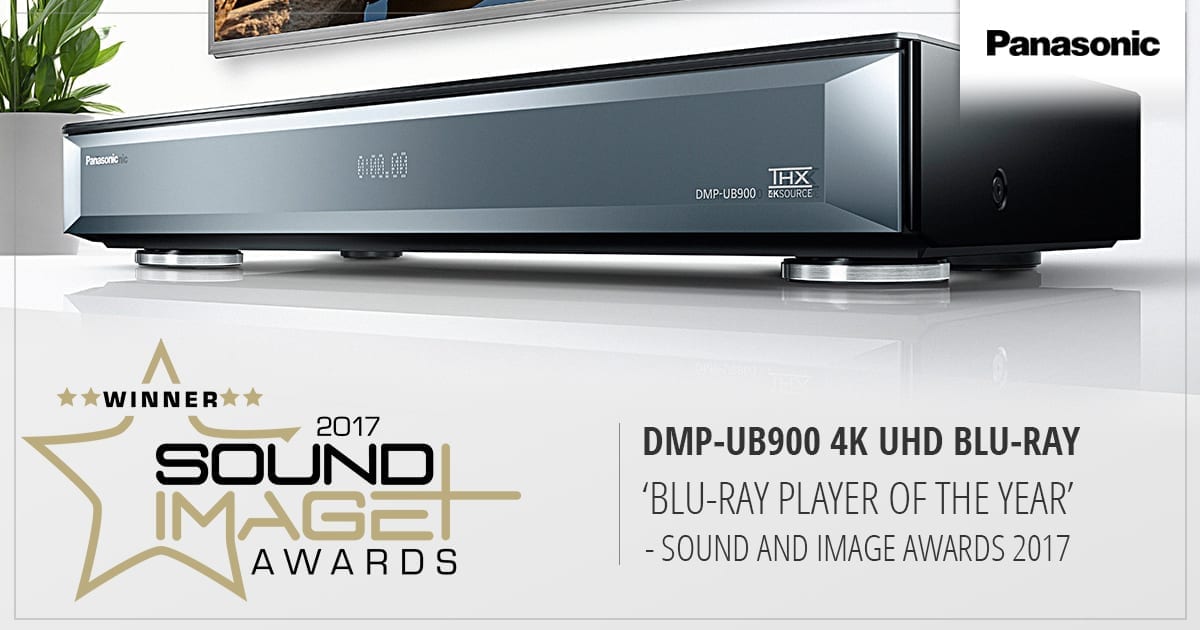 Held every year since 1989, the prestigious Sound+Image Awards recognise excellence in the design, manufacture and installation of audio, home entertainment and in-car equipment. This year's winners were announced at a gala presentation dinner held at the Hotel Intercontinental The Rialto in Melbourne and celebrated in a special edition of Sound+Image magazine.
Panasonic has a history of taking home top spots at the Sound+Image Awards and we're excited to announce that we kept up our winning streak for 2017, with the coveted 'Blu-ray Player of the Year' going to the sensational Panasonic DMP-UB900. This 4K Ultra HD Blu-ray player offers a new video viewing experience for enthusiasts who demand uncompromised quality in picture and sound, raising the bar on video and audio quality to deliver an awe-inspiring new home cinema experience.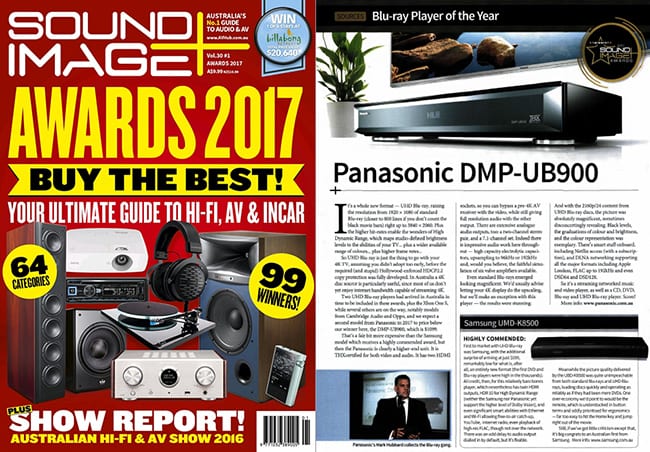 2017 Sound+Image Awards
Blu-ray Player of the Year: Panasonic DMP-UB900
Featuring excerpts from Sound+Image magazine, January 2017
ULTRA HD PREMIUM AND HDR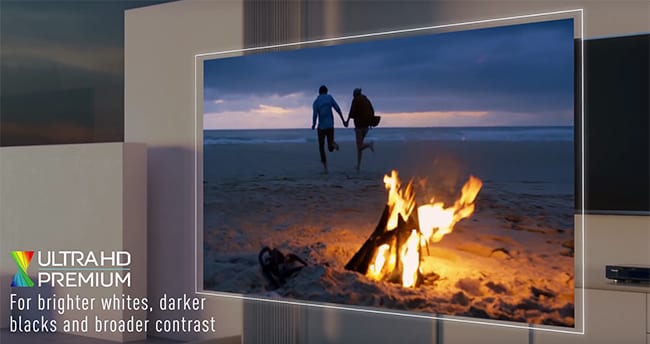 Officially certified as Ultra HD Premium*, the UB900 renders fine details like never before, thanks to a combination of impressive image technologies. Picture quality is off the charts, enhanced by HDR (High Dynamic Range), a technology that offers an extraordinary new level of realism by expanding contrast ratio and colour accuracy.
*The UB900 has met the rigorous testing protocol set out by the UHD Alliance for Ultra HD Blu-ray players.
From Sound+Image magazine, January 2017:
"It's a whole new format — UHD Blu-ray, raising the resolution from 1920 x 1080 of standard Blu-ray (closer to 800 lines if you don't count the black movie bars) right up to 3840 x 2060*. Plus the higher bit-rates enable the wonders of High Dynamic Range, which maps studio-defined brightness levels to the abilities of your TV, plus a wider available range of colours, plus higher frame rates. So UHD Blu-ray is just the thing to go with your 4K TV… In Australia a 4K disc source is particularly useful, since most of us don't yet enjoy internet bandwidth capable of streaming 4K."
– 2017 Sound+Image Awards – Blu-ray Player of the Year
*Corrected resolution rate: 3840 x 2160
THX® CERTIFIED IMAGES AND SOUNDS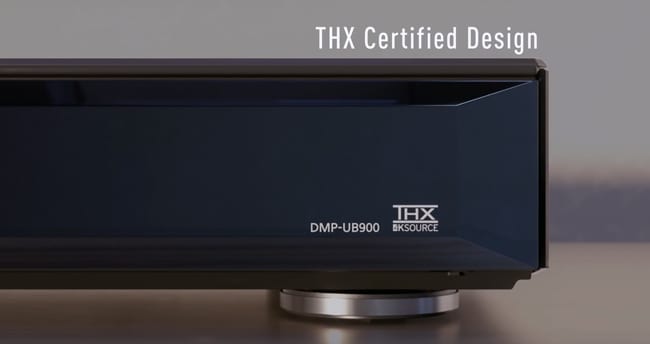 The renowned THX quality assurance group was founded by legendary filmmaker George Lucas with the goal of improving the entertainment experience in the cinema and at home, so THX certification is basically the Holy Grail when it comes to industry standards. The UB900's THX seal of approval is your guarantee that this Blu-ray player reproduces the finely nuanced colours and rich, detailed images that the film creator intended, and achieves truly lifelike premium sound.
From Sound+Image magazine, January 2017:
"It is THX-certified for both video and audio. It has two sockets, so you can bypass a pre-4K AV receiver with the video, while still giving full resolution audio with the other output."
– 2017 Sound+Image Awards – Blu-ray Player of the Year
STUDIO MASTER SOUND QUALITY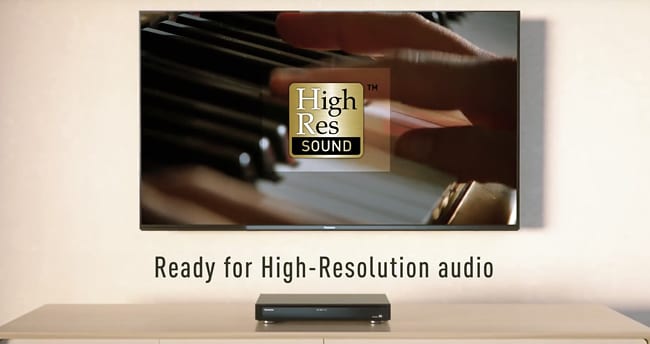 High quality audio signal processing achieves premium, wide-ranging sound for a pure audio performance. The DMP-UB900 is equipped with an optimised, large-capacity power supply unit and features many select high quality audio parts and components in its audio circuits for rich sound expression.
From Sound+Image magazine, January 2017 Issue:
"There are extensive analogue audio outputs, too: a two-channel stereo pair, and a 7.1-channel set. Indeed there is impressive audio work here throughout — high capacity electrolytic capacitors, upsampling to 96kHz or 192kHz and, would you believe, the faithful simulation of six valve amplifiers available."
– 2017 Sound+Image Awards – Blu-ray Player of the Year
4K PROCESSING & UPSCALING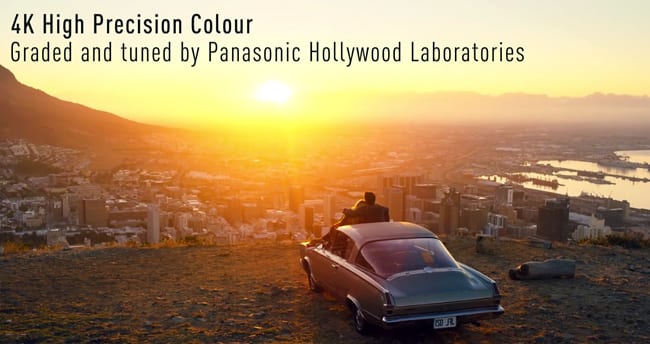 The 4K High-Precision Chroma Processor delivers life-like depth effects and vivid colours through high contrast between dark and light areas; and always displays sharp and beautiful images enhanced by smooth motion. What's more, the UB900 features an original 4K Direct Chroma Up-scaling to give you 4K-quality pictures with high resolution and beautiful colours from 2K content.
From Sound+Image magazine, January 2017:
"Even standard Blu-rays emerged looking magnificent. We'd usually advise letting your 4K display do the upscaling, but we'll make an exception with this player — the results were stunning. And with the 2160p/24 content from UHD Blu-ray discs, the picture was absolutely magnificent, sometimes disconcertingly revealing. Black levels, the graduations of colour and brightness, and the colour representation was exemplary."
– 2017 Sound+Image Awards – Blu-ray Player of the Year
SMART NETWORKING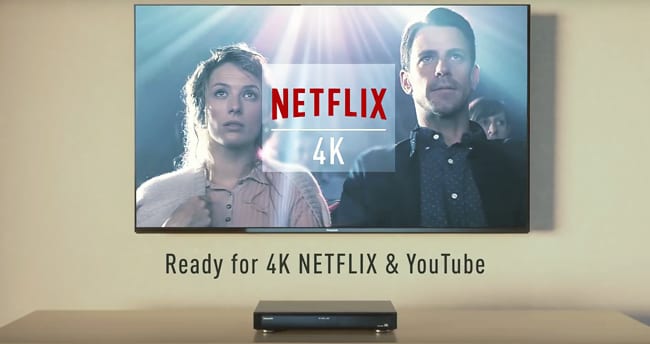 High-definition internet video signals are processed by the UB900 so you can enjoy 4K Netflix and YouTube content, while fully-fledged network functionality makes it easy to enjoy a variety of 4K sources on the big screen, including video and photo playback you've taken with a camera or camcorder. In addition, it supports high-resolution audio formats such as FLAC, WAV, ALAC, DSD, WMA, AAC, and MP3..
From Sound+Image magazine, January 2017:
"There's smart stuff onboard, including Netflix access (with a subscription), and DLNA networking supporting all the major formats including Apple Lossless, FLAC up to 192kHz and even DSD64 and DSD128. So it's a streaming networked music and video player, as well as a CD, DVD, Blu-ray and UHD Blu-ray player. Score!"
– 2017 Sound+Image Awards – Blu-ray Player of the Year
READ MORE
DMP-UB900 4k UHD Blu-ray Player