The LUMIX DMC-GM5 is the latest addition to our pioneering range of LUMIX G interchangeable lens cameras.

"Superb image quality from a fantastic feat of camera engineering – perhaps the ultimate carry everywhere camera." – TechRadar | 5 out of 5 stars.
It's small, it's stylish and it's loaded with premium features: introducing the pocketable new LUMIX DMC-GM5, the latest model in our ultra-stylish premium compact system camera (CSC) GM series.
The GM5 is the world's smallest DSLM camera with a Live Viewfinder and this sleek little marvel is available in a choice of three looks (black, two-tone red and black, and two-tone green and silver) that perfectly complement its classic rangefinder body.
Designed to provide high photographic performance, the GM5 incorporates a high-resolution Live View Finder, hot shoe, additional control dials and programmable function buttons.
"Despite being one of the smallest Micro Four Thirds cameras available with built in EVF, and also being smaller than most other mirrorless cameras, the Panasonic Lumix GM5 doesn't compromise on image quality or features, and delivers advanced options in a camera small enough to fit in your pocket, even with the lens attached!" – Ephotozine Editor's Choice | 5 out of 5 stars.
The sleek, ultra-compact successor to the DMC-GM1 also offers the new 'Snap Movie Mode' that makes it easy to capture and share creative videos. You can record short videos of 2-8 seconds using rack focusing and fade effects. The videos can be selected and connected in any order, music added, and then shared to social media using the Panasonic Image App.
The GM5 delivers seriously good image quality and it's compatible with ALL micro four thirds lenses – with more than 50 available, that's a whole lot of lens action. The camera comes with a 12-32mm standard zoom lens, and you can even put together your own powerful miniature lens kit. Made specifically for the GM series, this miniature kit lets you put a standard zoom lens, a medium telephoto lens and a fast prime lens in a very small bag, or even your jacket pocket!
LIVE VIEWFINDER
The GM5 boasts a 1,166K-dot equivalent LVF (Live View Finder) with approx.0.92x/ 0.46x (35mm camera equivalent) magnification and 100% field of view, incorporating Touch Pad and Eye Sensor technology for more intuitive focus control.

HOT SHOE
An external flash unit is bundled to mount on the newly added hot shoe and an optional hand grip is also available.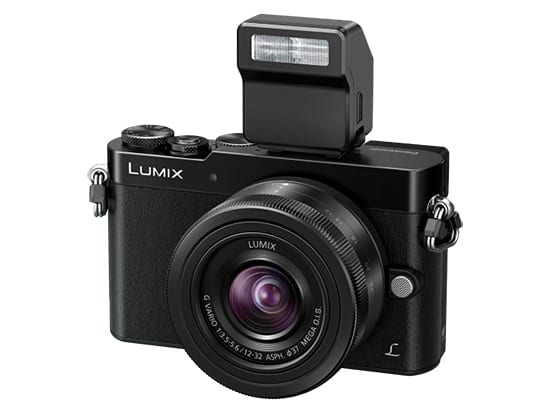 16MP MOS SENSOR
A 16.00-megapixel Digital Live MOS Sensor and Venus Engine produce detailed, sharp images with less noise. Even images shot in low-light situations are stunningly sharp, and you can dial the ISO setting as high as 25,600.
VERSATILE AF FUNCTIONS
This camera features AF functions to suit a range of shooting situations, including new Face / Eye Detection AF, Low Light AF, Pinpoint AF and One-shot AF.
FULL-HD VIDEO
The DMC-GM5 records stunningly smooth, high-resolution Full-HD 1920 x 1080 50p videos in AVCHD or MP4 (MPEG-4 / H.264) format with stereo sound. The camera also supports 1080/24p native mode with 24 Mbps in AVCHD format bringing an impressive cinematic feel to the footage.
Want to learn even more about the new GM5? You can read the full press release or check out the official product page. Plus, learn more about the new LUMIX GM Lenses with Scott Mellish.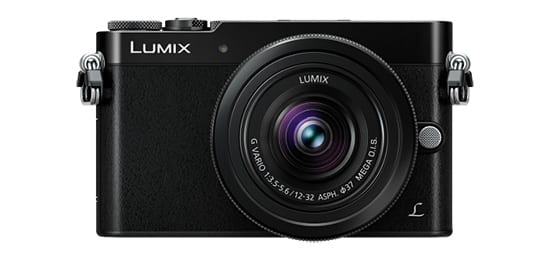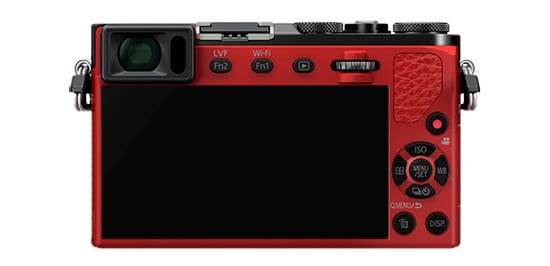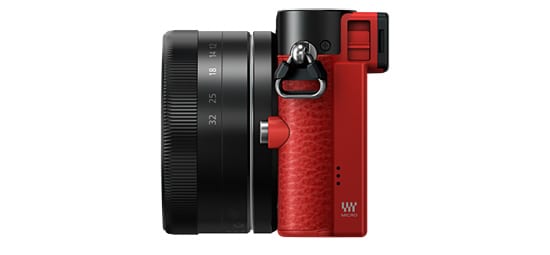 REVIEWS AND AWARDS
TechRadar 5 out of 5 Stars.
Ephotozine Editor's Choice (5 out of 5 Stars).
Photography blog Highly Recommended (4.5 out of 5 Stars).
PhotoReview Editor's Choice.