Let Scott Mellish, Business Manager, LUMIX G, Panasonic Australia, show you through the core features of our brand new LUMIX DMC-LX100 creative compact.
The powerful new LUMIX DMC-LX100 creative compact offers an outstanding feature set for the enthusiast including a multi-aspect 4/3-inch high sensitivity MOS Sensor, a newly-developed LEICA lens AND 4K video recording.
This sixth-generation model is designed in line with the LX Series philosophy of providing high quality imaging, superior responsiveness and creative ease. It's been crafted with the most exacting photographers in mind, which is why it also features a 2.7 million-dot Live View Finder (LVF) and a 4K Photo mode allowing 8-megapixel still images to be captured from 4K video images.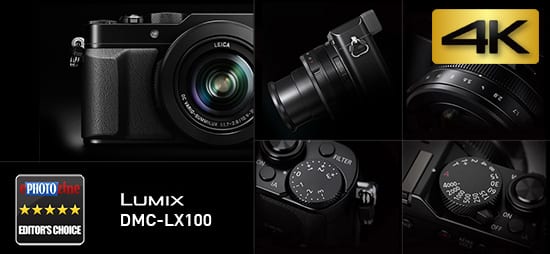 Enthusiasts will also appreciate the intuitive manual control options, with dedicated rings and dials, including aperture ring, control ring, aspect ratio switch, shutter speed dial and exposure compensation dial.
The new LUMIX LX100 is such a brilliant camera that the critics are even impressed, with the camera recently nabbing an Editor's Choice award from ePHOTOzine and a 5-star review after being rated across a wide range of categories, including features, handling, performance and value for money.
"If you are looking for a 'serious compact' with a large sensor, then there are no other cameras available that offer everything that the LX100 offers." – ePHOTOzine, 5 out of 5 stars, Editor's Choice.
Want to know more about the superb LX100? You can read the full press release, check out the official product page or take a closer look at the ePHOTOzine review.