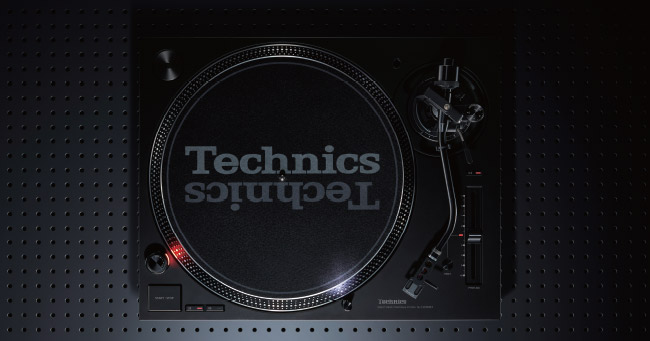 This is a big moment for original Technics aficionados and the latest generation of vinyl lovers, as we launch a new line-up of turntables featuring the acclaimed Technics direct drive system (but that's not all – you're also going to love our stereo and wireless speaker systems and must-have headphones).
TURNTABLES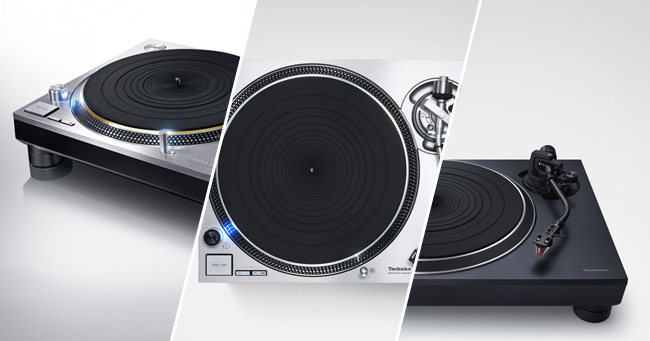 Acclaimed Technics Grand Class SL-1200G spearheads Australian turntable lineup
Technics Grand Class SL-1200G
The SL-1200G delivers against the central claim of Technics products – the Technics Definitive Sound, which is synonymous with the highest dedication to music. Launched globally in 2016, the SL-1200G combined Technics' traditional analogue technology and advanced digital technology. Its outstanding performance literally rocked the hi-fi market and redefined the reference for direct-drive turntables.
Technics Grand Class SL-1200GR/SL-1210GR
Parts from the SL-1200G were newly developed to create the SL-1200GR/SL1210GR, such as the coreless direct-drive motor and precise motor control technology, high-rigidity platter and high-sensitivity tonearm. This ensures audio enthusiasts using the SL-1200GR can enjoy music with the rich, robust sound of analogue records.
Technics Premium Class SL-1500C
The SL-1500C inherits the brand's high-end sound quality concept and has a host of original Technics technologies, such as a coreless direct drive motor and high-sensitivity tonearm. To simplify the playing of analogue records, the built-in Phono EQ connects to a wide variety of devices, including the Technics OTTAVA wireless speaker range. The SL-1500C also comes equipped with a high-quality Ortofon 2M Red phono cartridge. The SL-1500C is a complete turntable system designed for a wide range of users, even outside of strictly dedicated audio enthusiasts.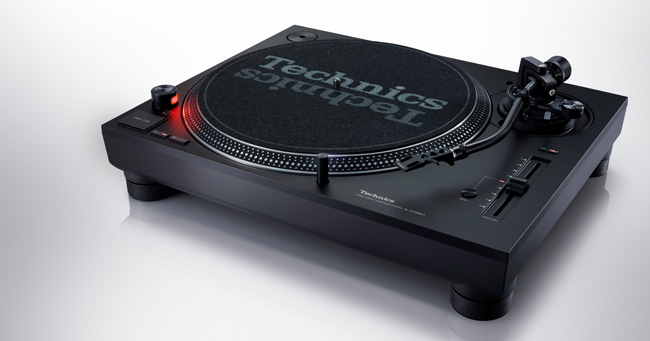 Legendary DJ turntable: electrify the crowd's passion with Technics
Technics Direct Drive Turntable SL-1210MK7
The SL-1200 was launched as a popular direct drive turntable in 1972, becoming a best-selling model with cumulative sales of 3,500,000 units. It was supported by powerful torque, easy operation, and high durability. It became greatly admired by both audio enthusiasts and DJs, helping to unleash the DJ culture in areas such as hip-hop and electronic dance music. The series is still highly acclaimed by DJs worldwide today.
The Technics SL-1210MK7 inherits the traditional design of the series and maintains the same operating ease, reliability and unrivalled durability, while adding a coreless direct drive motor and other sound-enhancing technologies. It also features new DJ play functions, such as reverse playback.
OTTAVA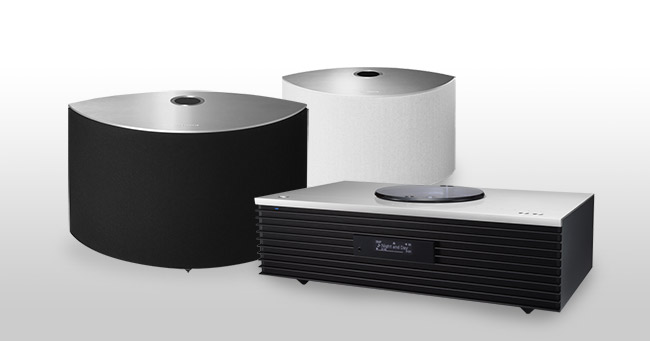 Beautiful to look at and a joy to listen to; meet the new Technics Premium Class OTTAVA SC Series.
The Technics Premium Class OTTAVA Series combines top-class build quality and acoustic engineering with a stunning design aesthetic. But the real secret to the Premium Class OTTAVA models' success is that, despite their compact size, they deliver a powerful yet refined, room-filling sound.
SC-C70: Outstanding Sound and Stunning Design
With striking and stylish aesthetics, the SC-C70 all in one music system is the perfect addition to any home. The smooth acrylic glass plate covering the top-loading CD compartment and aluminium touch key adds a touch of elegance to this compact system. Apple iOS and Android Apps offer convenient control from a smart device.
SC-C50 and SC-C30: Wide Streaming Selection and Ease of Use
These wireless speakers offer Chromecast compatibility to make it easy to enjoy a wide variety of music streaming services from a smartphone. And since the data is streamed directly to the main unit, there is no degradation in sound quality. Using a number of Chromecast built-in speakers, the same song can be played in several rooms, or different music can be played from room to room, for multi-room entertainment.
SC-C50: Elegant Wireless Style and Wide Soundstage
The OTTAVA SC-C50 offers acoustic technologies that deliver clear sound across a remarkably wide soundstage. Space Tune calibration allows free speaker placement, and the system supports an advanced wireless music experience.
HEADPHONES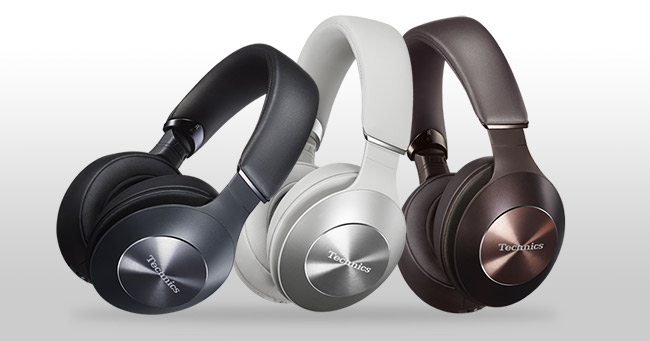 An icon reimagined with hybrid noise-cancelling smarts, luxurious materials and high-res audio.
Technics EAH-F70N Wireless Headphones
These wireless headphones offer a true-to-life music experience, bringing a new style of Technics sound enjoyment to today's market. The noise-cancelling system has a three-level mode selector and an ambient sound enhancer that allows for background sounds, such as voices, to cut-through this cancellation – and it's activated by simply touching the outside of the earcup housing. For more smart control, there's even a sensor that will stop playback when you remove the headphones and re-start where you left off when you put them back on!
Finished in sleek aluminium with comfortable leather padding around the earcups and prominent Technics logo displayed on both sides, these headphones are meant to be seen (and induce envy). Oh yes, and you get a whopping 20 hours of playback from a full charge.
But of course, the real deal is the glorious sound. Would you expect anything less from Technics? The EAH-F70N headphones support LDAC/apt-X HD for wireless, high-res-equivalent sound reproduction and faithfully reproduce both delicate musical nuances and dynamic sound, via 40-mm dynamic drivers with a Composite Performance Film (CPF) diaphragm; and an optimal airflow Air Control Precision Structure.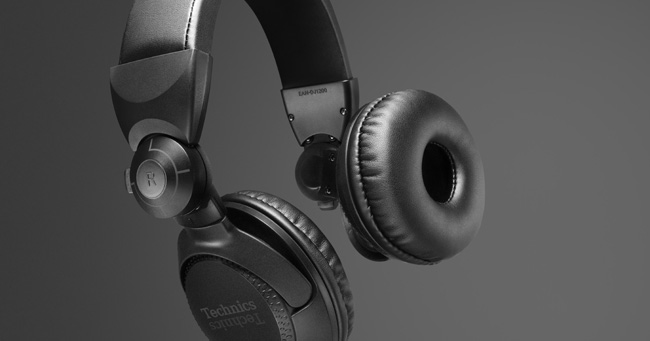 DJ Headphones with excellent functionality, durability, and professional performance
Technics EAH-DJ1200 DJ Headphones
Featuring a contemporary matte black finish, our new Technics EAH-DJ1200 DJ Headphones are an excellent match for the SL-1210MK7 DJ Turntable. The EAH-DJ1200 is a successor model to the RP-DJ1200, launched in 1996. These extraordinary headphones better meets the needs of today's DJs, with more advanced functions, design and sound quality.
In addition to ordinary listening, the headphones provide precise monitoring of the beat even in large-volume sound environments such as clubs, and offer high durability. A new 40mm Driver ensures clear, detailed sound in high-volume surroundings; a 270° swing arm mechanism makes few-style monitoring easy; and the locking detachable cord has been designed to withstand harsh usage by professional DJs.
WATCH
VIP industry insiders, DJs and audio experts gathered to rediscover Technics at our launch.
After nine years, beloved brand Technics is back in Australia to re-ignite the music scene with cool new turntables, speakers and headphones. To celebrate the momentous occasion we held an exclusive media launch at the Pullman Grand Quay, followed by a party at hot spot, Hacienda. DJs, producers, retailers,  and journalists, together with audiophiles and vinyl enthusiasts, rediscovered music through turntables that provided unparalleled sound quality, wireless speakers that brought uncompromising clarity and of course, the iconic Direct Drive Turntable which took DJ performance to a new level.
MEDIA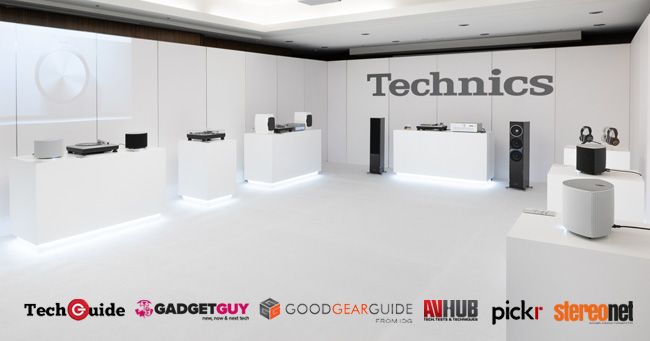 Aussie tech and music media have been keen to share their excitement with the local audience.
"Beloved audio brand Technics is back with a range of new turntables, wireless speakers, an all-in-one audio product and noise cancelling headphones."
– Stephen Fenech
"Also launched were three models of very 21st century audio devices. These are primarily wireless streamers, albeit very stylish ones that most people would love to have in their homes."
– Thomas Bartlett
"If you know a DJ or have seen one play, there's a good chance they can fondly recall time with Technics. A company that has produced more than its fair share of record players and HiFi equipment, it's about ready to do it again, returning to Australia."
– Leigh Stark
"All hail the return of the legendary Technics DJ deck in the form of the latest SL-1210MK7 Direct Drive Turntable."
– Jez Ford
"Panasonic's iconic audio brand is back with new turntables and more."
– Fergus Halliday
"Technics' new state of the art turntables feed our enduring love for vinyl."
– Robyn Foyster
"Hi-fi enthusiasts have had to sit back and watch as the famed-Technics brand relaunched around the globe, while year on year releasing even more new products. Well, wait no more, as Technics is back Downunder."
– Marc Rushton
CULT STATUS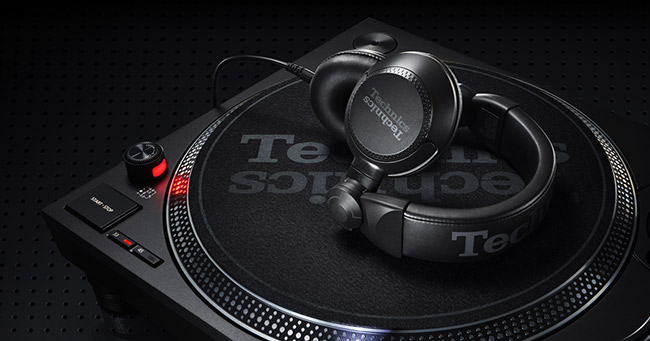 Find out how the 'wheels of steel' took Technics from consumer range to cult status.
The iconic Technics SL-1200 turntable (released in in 1972), started out life as a consumer record player but quickly became a cult club rig and DJ tool, as the direct drive high torque motor design made it perfect for pushbutton cueing, beat-mixing and scratching. The cool kids called them the 'wheels of steel' – made popular by Grandmaster Flash in the seminal recording of Grandmaster Flash and His Adventures on the Wheels of Steel – and that's where we begin our own adventure in unravelling the history of how Technics developed such a slavish following…
HRA HOW-TO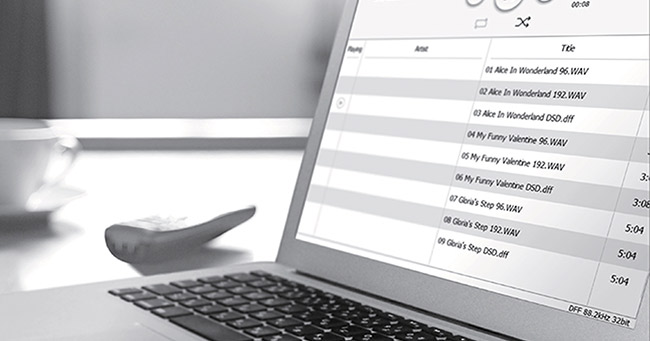 We show you how to build and play the ultimate HRA (High Resolution Audio) music library.
Music is changing: now, thanks to High Resolution Audio (HRA), we can hear details and the subtle information never before available. High-Resolution Audio (HRA) is any format beyond the 16-bit/44.1kHz CD standard, allowing a much wider dynamic range than CD, and the new Technics systems are designed to handle all digital HRA formats. There's also a rapidly growing collection of music available for purchase and download both in CD quality and higher resolutions, so in this special feature, we show you how to get and play the ultimate HRA library.
TECHNICS-TUNED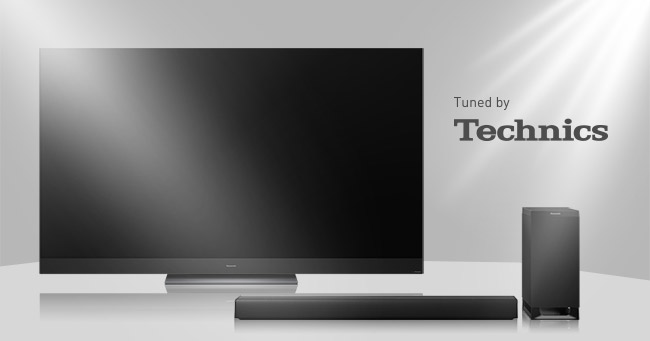 Enjoy home cinema Technics magic with our flagship GZ2000U Series OLED 4K Ultra HD HDR TV and HTB900 Soundbar + Wireless Subwoofer.
GZ2000U Series OLED 4K Ultra HD HDR TV
Tuned and used by Hollywood picture experts, our top-of-the-range 65" 4K OLED TV offers the world's most cinematic television experience. The new custom Professional Edition 4K OLED panel and HCX Pro Intelligent Processor deliver sumptuous visuals, enhanced by a Technics-tuned audio system with built-in upward-firing speakers for completely immersive sound.
SC-HTB900 Soundbar and Wireless Subwoofer
The flagship HTB900 soundbar is designed to match our new TV line-up and this extraordinary system has been tuned by Panasonic's acclaimed Technics audio specialists. It brings every movie to life, delivering a sound field that heightens acoustic realism. With support for Dolby Atmos and DTS:X™, this model's powerful and dynamic sound will take you right inside the cinematic experience.