Welcome to WINGS; the ultimate in high-performance wireless sports headphones. Developed for athletes who want to enjoy music even during intense workouts, these sturdy headphones feature ear hook loops made from a flexible material so they can be bent to fit your ears, Blue Edge LEDs to increase visibility*, a sweat and waterproof design, and Bluetooth functionality to eliminate cables.
*Blue Edge LED available with RP-BTS50E model.
Push harder, aim higher, take flight
with Panasonic WINGS sports headphones.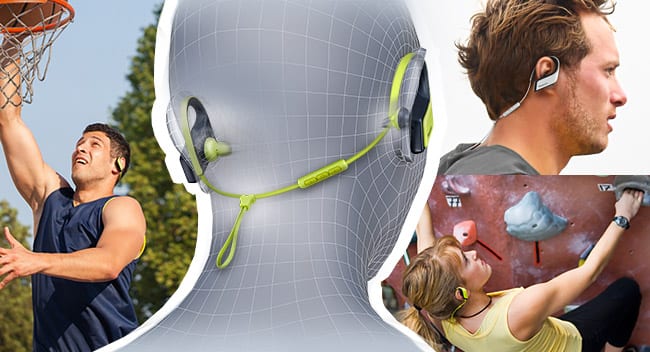 BLUETOOTH WIRELESS TECHNOLOGY
Say goodbye to cords and work out to your favourite tunes with total freedom, thanks to our wireless Bluetooth technology.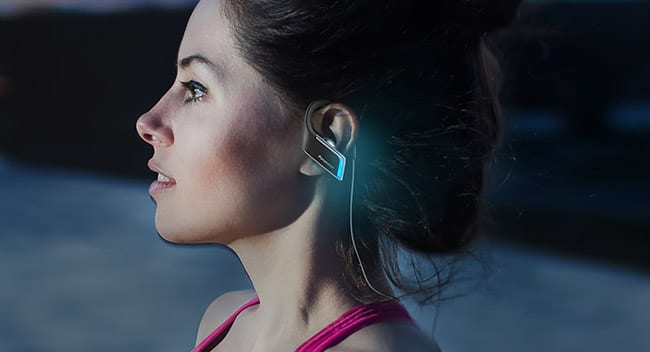 BLUE EDGE LED ILLUMINATION
Blue LED lights embedded into the edge of the headphones add visibility lights that are perfect for evening workouts. Available with BTS50E.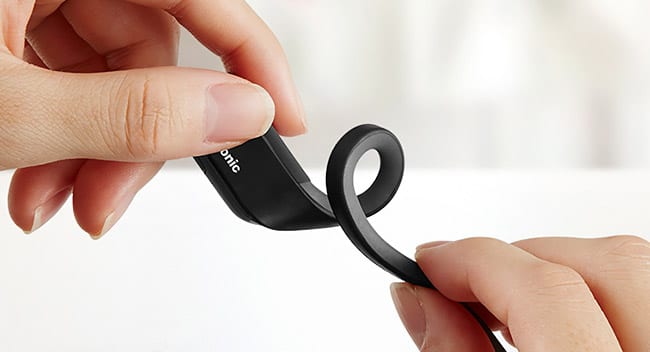 3D-FLEX SPORT CLIPS
Enjoy greater comfort and a custom fit, thanks to the 3D-Flex hanger that allows you to bend the hook around you ear and secure the headphones tightly in place.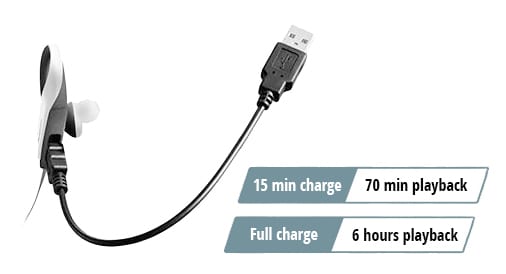 QUICK CHARGE, LONG USE
If you forget to charge your sport headphones, a quick 15 minute battery charge will give you up to 70 minutes use. A full charge will give you six whole hours of playback.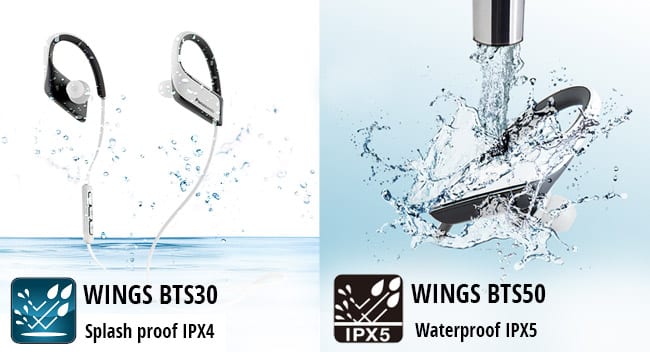 REPELS WATER AND SWEAT
Sweat and water are no obstacle to working out with these headphones. The BTS30 model features IPX4 splashproofing, while the BTS50 headphones offer IPX5 waterproofing that means you can even wash them off with water for quick and easy maintenance.
RP-BTS30E WINGS Sports Headphones
• Wireless Bluetooth Technology
• IPX4 Splash-proofing
• 9mm Speaker Driver
• Available in 4 colours
EXPLORE THE RP-BTS30E
RP-BTS50 WINGS Sports Headphones
• Wireless Bluetooth Technology
• Blue Edge LED Illumination
• IPX5 Waterproofing
• 12mm Speaker Driver
EXPLORE THE RP-BTS50E