Having taken Europe by storm with our award-winning 4K OLED TVs, Panasonic has launched the next-generation 'Master OLED' EZ1000 Series that showcases the very best of our visual and audio technology advances. With this series, we've perfected extraordinary picture quality by driving the OLED panel with professional-grade processing technologies and our Absolute Black Filter. We've even perfected extraordinary sound, giving our EZ1000 Series an epic sound blade, tuned by Technics.
This exciting launch marks the introduction of Panasonic's first OLED TV range in Australia, with the 65-inch EZ1000 Series available now, and a 77 inch model in November. What's more, we've also introduced the OLED EZ950 Series TVs in 65 and 55-inch models, both available now.
Panasonic OLED 4K Ultra HD TV Range
Panasonic OLED TVs, Extraordinary Perfected
For industry experts and film enthusiasts alike, OLED screens represent the ultimate in picture quality. OLED's unique ability to have each and every pixel produce its own light and colour leads to incredibly rich, natural colours and industry-leading contrast. For Panasonic, these innate OLED talents are just the start. Panasonic OLED TVs take OLED's unique qualities and add a powerful mix of hardware and software innovations that's born from decades of experience in developing TV technology, as well as a 20-year collaboration with Hollywood.
4K Pro HDR (High Dynamic Range)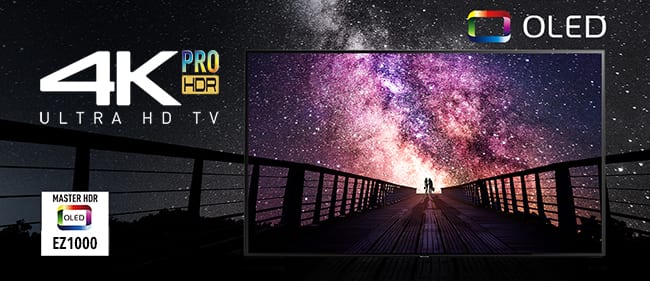 Available with Panasonic EZ1000 & EZ950 Series TVs
Drawing on decades of experience working with Hollywood professionals, Panasonic OLED TV panels have been supercharged with technology that represents the pinnacle of image processing expertise. At its heart are three key capabilities; the HCX2 (Hollywood Cinema Experience 2) Processor; 4K Hexa Chroma Drive Pro; and Hollywood Tuning.
HCX2 Processor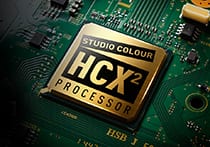 The culmination of decades of technological know-how derived from the production of Panasonic's reference quality Plasma TVs and professional broadcast and film-making equipment, this processor delivers an unprecedented level of accuracy to an array of colours, and clarity and gradation to black levels.
4K Hexa Chroma Drive Pro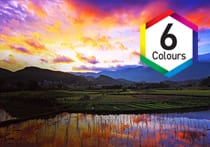 Professional quality colour management technology captures every nuance and detail by incorporating 6-colour reproduction and a professional colour correction system for astounding accuracy, which is crucial in producing a truly authentic high dynamic range (HDR) picture.
Hollywood Tuning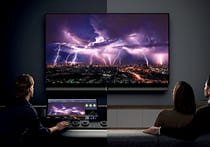 To maximise the true potential of these components, Panasonic OLED TVs are tuned by a Hollywood colourist to deliver an accurate cinema experience true to the film-maker's vision.
Absolute Black Filter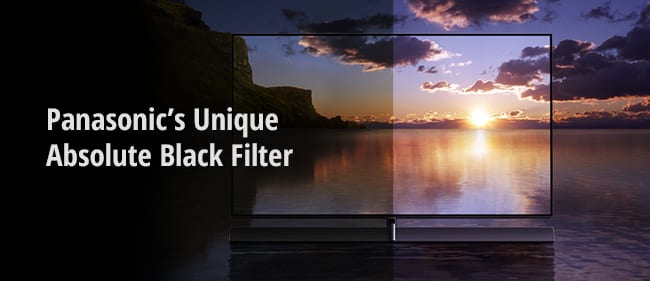 Available with Panasonic EZ1000 Series TVs
The 'Master OLED' EZ1000 Series features Panasonic's unique Absolute Black Filter to reduce reflections and deliver blacks with precision and depth. This know-how is delivered through our legendary plasma expertise and offers the purest, most accurate black levels.
Dynamic Blade Speaker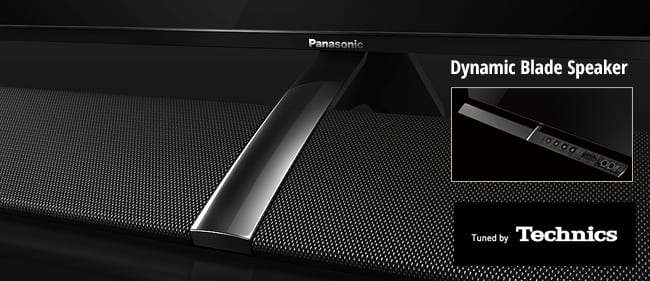 Available with Panasonic EZ1000 Series TVs
All this stunning picture quality is enhanced by the very best sound, thanks to our Dynamic Blade Speaker. This deceptively slim audio system houses no less than 14 multiple speaker units, spanning eight woofers, four squawkers and two tweeters, plus a quad passive radiator to boost bass. What's more, engineers from the acclaimed audio brand Technics were involved at every stage of the Dynamic Blade Speaker's development, from mechanical and electrical circuit design through to sound tuning.
Art & Interior Design Concept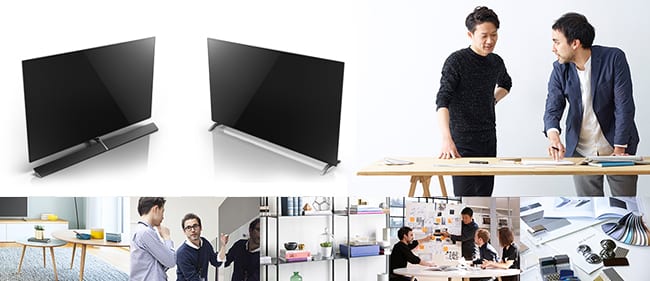 Available with Panasonic EZ1000 & EZ950 Series TVs
Panasonic OLED TVs have been crafted according to our Art & Interior design ethos. Taking inspiration from the foremost principles of interior design, they blend style with premium materials and invisible cable management. The top-of-the-line EZ1000 features an ultra-slim screen that seems to float magically above its stand that integrates the Dynamic Blade Speaker, while the EZ950 also impresses with its minimalist pedestal design.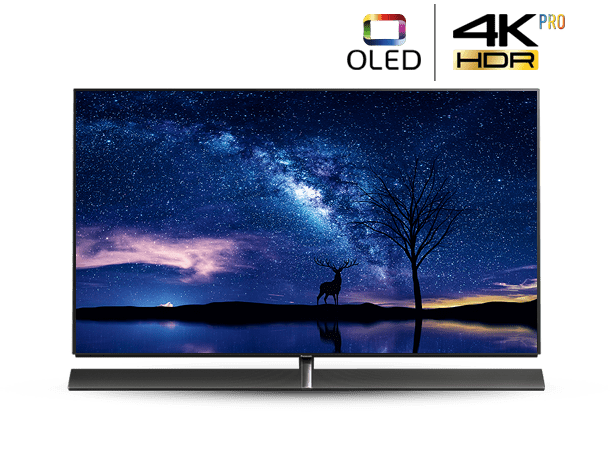 Panasonic Master OLED
EZ1000 Series TVs
• 4K Pro HDR
• Master OLED Panel
• HCX2 Processor
• Hollywood Lab Tuning
• Multi HDR Support
• Quad-Core Pro
• Absolute Black Filter
• Dynamic Blade Speaker
• Smart TV Networking
• Netflix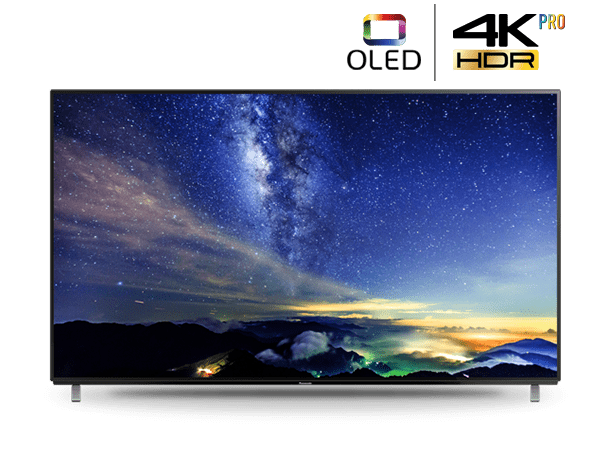 Panasonic OLED
EZ950 Series TVs
• 4K Pro HDR
• OLED Panel
• HCX2 Processor
• Hollywood Lab Tuning
• Multi HDR Support
• Quad-Core Pro
• Smart TV Networking
• Netflix
Panasonic OLED 4K Ultra HD TV Range