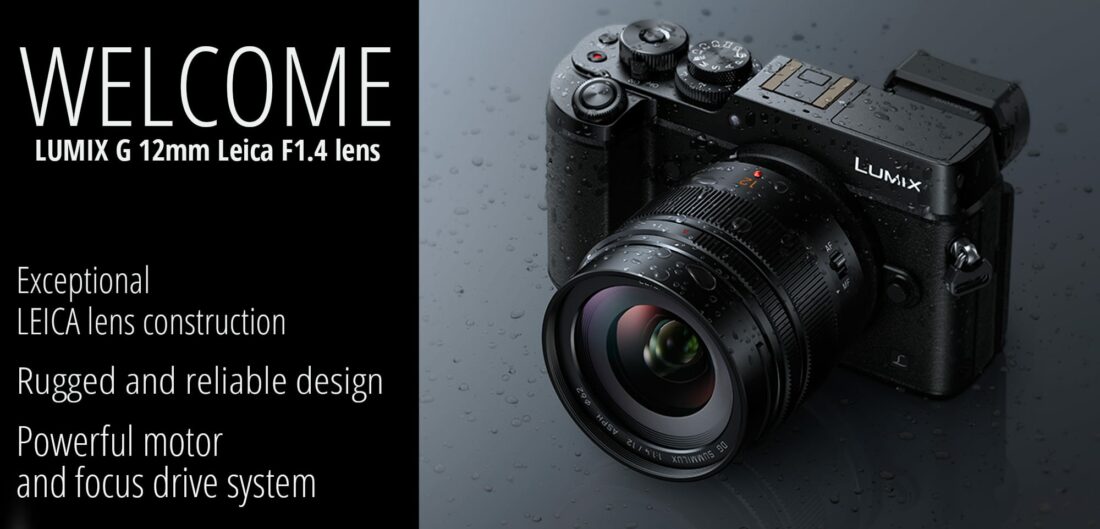 Meet the new rugged LEICA DG SUMMILUX 12mm*/F1.4 ASPH digital interchangeable lens for LUMIX G mirrorless cameras (H-X012E). It's designed to capture dynamic landscapes with rich perspective across a wide angle. The high-speed F1.4 wide aperture is great for indoor or night photography and produces an impressive, natural defocusing effect.
*35 mm camera equivalent: 24 mm
Exceptional LEICA lens construction
Integrating two aspherical lenses, two UED (Ultra Extra-Low Dispersion) lenses and an ED (Extra-Low Dispersion) lens gives this lens the LEICA standard of exceptional image quality with high resolution and minimum distortion. The LEICA DG SUMMILUX 12mm/F1.4 ASPH. uses multi-coated lens elements that minimise ghosts and flaring, plus, nine blades give the aperture a rounded shape that produces an attractively smooth effect in out-of-focus areas when shooting at larger aperture settings. You can take advantage of this lens to shoot starry skies or night scenes containing illumination to capture true-to-life images with minimal blurring and distortion all the way to the edges.
Rugged and reliable design
The lens mount, the barrel and the hood are all made of metal to provide a sleek, sophisticated design that matches the entire line-up of LUMIX G mirrorless cameras. The LEICA DG SUMMILUX 12mm/F1.4 ASPH. also boasts a rugged, splash/dust-proof design to meet the needs of a wide-range of photographic situations.
Powerful motor and focus drive system
Incorporating an inner focus drive system and a stepping motor, the new LEICA DG SUMMILUX 12mm/F1.4 ASPH. is capable of smooth, silent operation together with the camera's high-speed, high-precision contrast AF system for both photo and video recording. It is also compatible with the sensor drive at a maximum of 240 fps to take full advantage of cameras with high-speed AF. This stunning AF performance is excellent for recording 4K videos, where precise focusing is essential.
Explore the LUMIX G VARIO 12-60mm*/ F3.5-5.6 ASPH. POWER O.I.S. lens