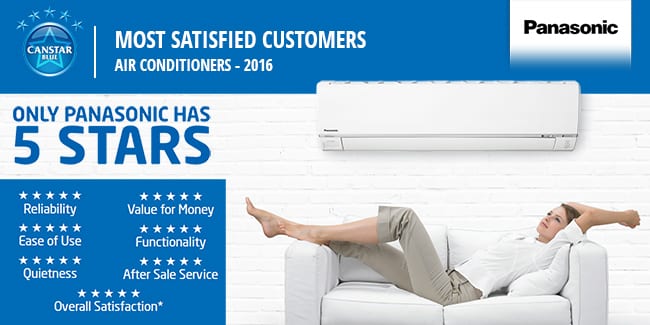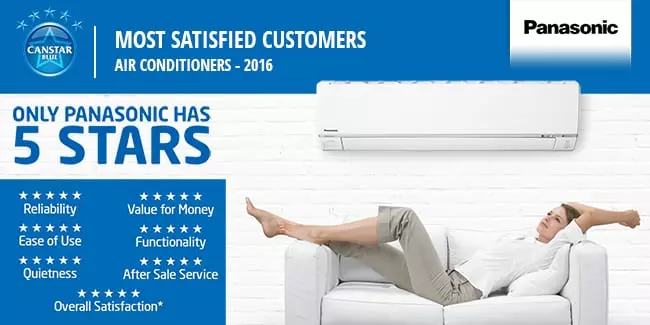 When Canstar Blue complies its annual air conditioner customer satisfaction ratings, after surveying hundreds of households who have recently purchased and installed a new air conditioning unit, customers are asked to rate their brand on a number of important variables, including ease of use, reliability, quietness and value for money.
We're delighted to say that only Panasonic air conditioners received a five star rating across the board from Australian consumers, topping the ratings table to claim the Most Satisfied Customers spot for 2016.
Joe De Bella, product marketing manager for Panasonic air conditioning, said that Canstar Blue is a gold standard in customer satisfaction ratings in Australia, and this award is a great recognition of consumer confidence in our brand.
"Panasonic prides itself on the products that it launches in all categories, and air conditioning is no exception. Our air conditioning products are put through a stringent array of tests for comfort and durability before being released into the market. This, along with a host of features which give great benefits to the consumer, and our dedicated after sales service, have contributed to winning this award in such an emphatic way." -Joe De Bella, Product Marketing Manager, Air Conditioning, Panasonic
CANSTAR BLUE: Panasonic blows the rest away in air con ratings.
Explore our range comprised of wall split models designed to treat individual rooms and ducted solutions for an entire home, and you'll see why Aussies love Panasonic air conditioners.
What makes Panasonic Australia's favourite air conditioner brand?
Use our handy guide to choose your Panasonic air conditioner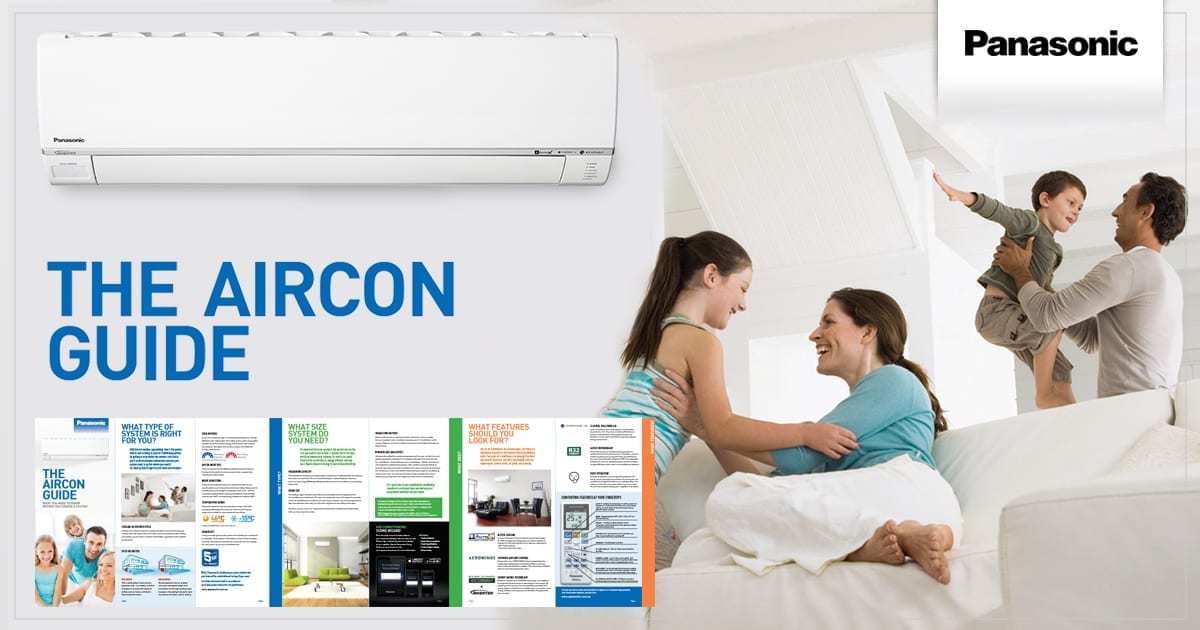 Choosing the right Panasonic air conditioner for your home needn't be a daunting task. We have an extensive range of reliable air conditioning units, including cooling, reserve cycle and ducted systems, to suit any home design and budget. Simply use this guide to assist you when making the decision to purchase the ideal air conditioning unit to suit your home.
Panasonic air conditioning buyer's guide