Advances in technology over the years have led to devices that are small enough to take with us wherever we go. From smartphones to digital cameras, tablets and music players right through to gaming devices, most people rarely leave home without at least one of their must-have tech devices.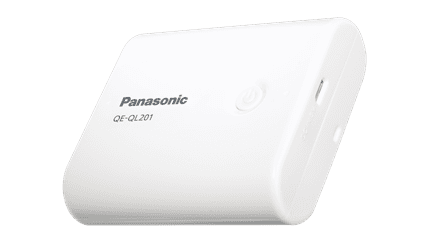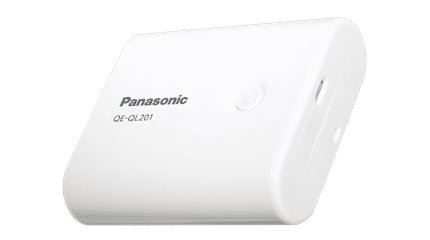 The convenience and mobility of these devices have changed the way we work and play, and we've become so reliant on them that it's incredibly frustrating when you're out and about and your battery dies.
Now, you can forget the frustrations of a flat battery with Panasonic's QE-QL201TA-W 5400mAh (3.7V) or QE-QL101TA-W 2700mAh (3.7V) portable chargers. Both are handy, compact units which easily fit into your handbag or briefcase and give you the extra boost of energy your devices need when you're away from home or the office.
The QE-QL201TA-W, weighing just 148 grams, has two USB output connections so you can charge two devices at once. It takes approximately 14 hours to charge so it's as simple as charging it overnight and then putting it in your bag as you head out for the day.
The QE-QL101TA-W weighs only 78 grams, offering a lot of power for such a small device and takes around 7 hours to charge.
Whichever portable charger you choose, you'll never have to worry about a flat battery again.
Find out more about the QE-QL201TA-W  here.