A squad of LUMIX enthusiasts joined LUMIX Product Specialist Mitchell McMillan and Professional Photographer Lachlan Gardiner to capture the action at the Melbourne and Canberra Athletics Australia 2020 Track Classics.
The keen photographers took up the challenge and shot on our new full-frame mirrorless S Series cameras with complete media access to the stadium and athletes – achieving some stunning results. A huge thanks to Athletics Australia for their support in creating a very memorable experience.
Melbourne: Thursday 6 Feb, Lakeside Stadium, Albert Park
In Melbourne, qualifying rounds for the Triple Jump, 100m hurdles and running events from 100-5000 metres set the scene for some dramatic action images. Amazing athletic achievements captured on the spot included Liz Clay in the women's 100m hurdles. Liz entered the Australian record books by winning in 12.94, fourth on the Australian All Time list. A star of the evening was Jessica Hull, who not only won the women's 5000m race in 15:06.12, meaning an automatic nomination to the Tokyo 2020 Olympics, but she also ran under the Olympic qualifying time of 15:10.00.
See all the shots from Clement Chua, Shelley Hyne, Robert Johns, Steve Lingard and Annette Philactides.
Canberra: Thursday 13 Feb, AIS Track and Field Centre
Canberra turned on a thrilling steeplechase as well as adrenalin-pumping long jump, high jump and pole vault events. Eleanor Patterson and Nicola McDermott in the women's high jump had already jumped the Tokyo 2020 Olympic qualifying height (1.96m), and awed the crowd by both again clearing 1.96m at the meet.
Take a look at all the action from Graham Gall, David Pease, and Alistair Nitz.
Panasonic's Olympic Heritage
As a worldwide partner of the Olympic and Paralympic Games, Panasonic supports the operation of the Games with the latest category products and related technologies and solutions. We will share the passion and excitement created by the world's greatest sporting events with people around the world and contribute to the success of the Olympic and Paralympic Games Tokyo 2020.
READ MORE
Panasonic's Olympic History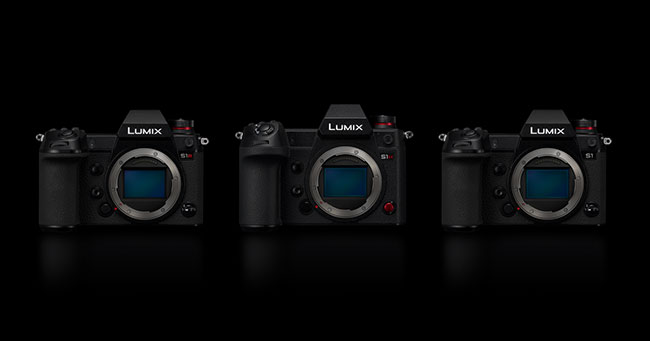 LUMIX S Series Mirrorless Camera