November 16, 2011
Long gone are the days when home appliances like Microwave ovens and Rice cooker were used just to reheat and defrost food or cook rice.
Panasonic recently broadened its range of small Home Appliances products to include four Rice cookers, seven Microwaves and a Bread maker. All have been developed with smart technologies aimed at helping Australians save time and money in the home – and expand their culinary skills in the kitchen.
To prove that basic home appliance functionality is a thing of the past, Panasonic invited Soren Lascelles Head Chef at award-winning Sydney restaurant, Assiette, to put our Microwaves, Rice cookers and Bread maker through their paces. His task was to demonstrate the flexibility of the new Panasonic Home Appliance range – and you'll be amazed at the results. Thai curry from a Rice cooker? Steaming fish in a Microwave? Yes, Soren showed how easy it is to produce a host of mouth-watering dishes using these Home Appliances – and here are two of his delicious recipes to prove it. Try them for yourself!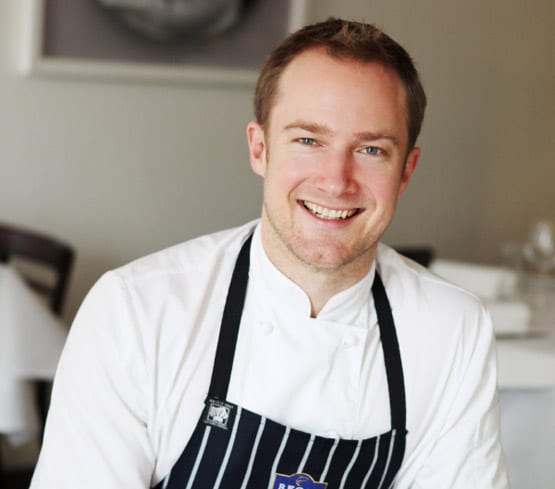 Thai red Chicken curry with purple basil.
Serves 4
40ml vegetable oil
4 chicken thigh, thinly sliced
½ butternut pumpkin cut to 2 cm dice
250g Thai apple eggplants cut into quarters
5 large red chilli, seeds removed and cut into thin strips
5 kaffir lime leave
15 ml fish sauce ( have more on hand to adjust seasoning)
15g palm sugar
juice of 2 limes
50g of Thai red curry paste (available in Asian supermarkets)
250ml coconut cream
250ml chicken stock
1 bunch thai purple basil leaves, picked from the stems
50g crispy fried eschallots (available in Asian supermarkets)
Directions:
Place the Rice cooker onto soup mode, add the vegetable oil, curry paste, palm sugar and fish sauce and fry for five minutes stirring constantly.
Then add the chicken and cook for further 4 minutes,
The next step is to add the pumpkin, thai eggplant, red chilli, kaffir lime, and cover with chicken stock and coconut cream. Simmer for half hour.
Open the lid and check the veggies are cooked, add the lime juice and taste, it may need a splash more fish sauce to taste.
Serve on bowls with rice from the Rice cooker, and sprinkle with thai basil and crispy fried eschallots.
Steamed whole Snapper, soy – ginger broth, shitake mushrooms and coriander.
Serves 4
2 whole snapper, ask fishmonger to gut, scale and clean for you.
400ml chicken stock
30ml light soya sauce
Pinch of white sugar
Grind of white pepper
50g ginger peeled and sliced wafer thin, then sliced again to resemble skinny matchsticks
1 punnet shitake mushrooms, sliced
1 punnet oyster mushrooms, sliced
1 bunch shallots, thinly sliced
1 bunch coriander, picked
Directions
Place the 2 whole fish in a deep glass Microwave safe dish, add the mushrooms, sugar, white pepper, ginger and the chicken stock, cover with cling wrap.
Place tray in the Microwave and put it on micro power setting, medium-low and set timer for 6 minutes then flip fish over and continue for a further 7 minutes.
After this check the fish by slicing into the flesh to see if its cooked through to the center,  times may vary slightly depending on the size of the fish.
Once cooked taste the broth and depending on your preference it may need a touch more soya sauce.
Garnish with the sliced shallots and the picked coriander.
More on Panasonic's Home Environment products:
For more information on our Household section at our website: