Australia's only TV series dedicated to photography enthusiasts is full of LUMIX goodness this November! Maddie Sloane meets some the country's best photographers using LUMIX S Series cameras and finds out what drives their passion. Here's a little sneak peek at what's coming up on season 5.
SNAP HAPPY: THE PHOTOGRAPHY SHOW
Sundays on 10 BOLD at 12:30pm
Sunday 10 November
Wedding Photography with Ashley Karakatsanis & Nikki Fox
Host Maddie Sloane chats with Ashley Karakatsanis and Nikki Fox, two sisters who are passionate about capturing weddings. They give us some great tips and tell us why they love the new LUMIX S Series full-frame mirrorless cameras.
Sunday 17 November
Pinnacles with Darren Leal & Bells Rapids with Camera Electronic
Darran Leal takes an LUMIX S1R camera to Western Australia to explore the impressive Pinnacles and Howard Frank from Camera Electronic gives us a lesson in long exposure photography using the S Series at Bells Rapids.
Sunday 24 November
Darren Leal Road Tests the LUMIX S1R Full Frame Mirrorless Camera
This week, Darran Leal crosses over the border into Chile, to explore Patagonia from a different perspective and he takes the new LUMIX S1R on the road to put it through its paces.
LUMIX S Series Full Frame Mirrorless Cameras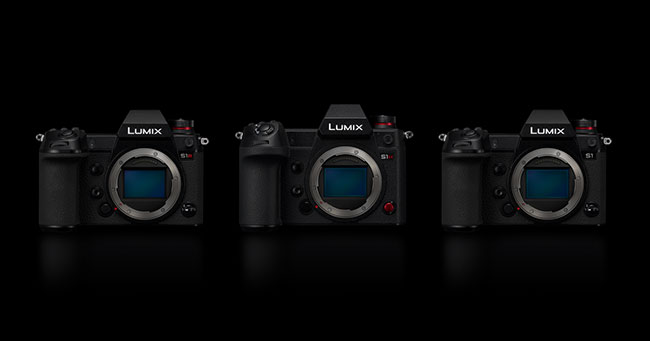 Panasonic now offers three innovative models in the LUMIX S Series of full-frame Digital Single Lens Mirrorless cameras – the S1R, the S1, and the new S1H. The LUMIX S1R is ideal for taking high-resolution pictures, the LUMIX S1 is an advanced hybrid camera for high-quality photos and videos, and the LUMIX S1H is designed and developed especially for film production. With this lineup, Panasonic is committed to meeting the demands of a broad gamut of imaging professionals.