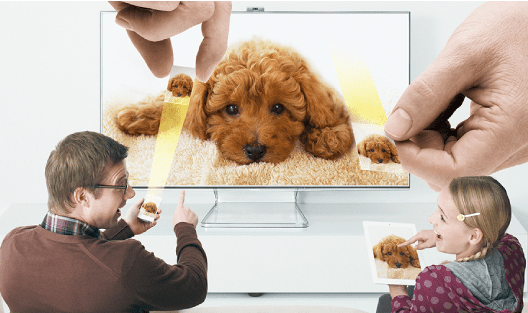 Smart TV should part of the smart family
Smart TVs are an exciting development, but few people are actually getting the most out of their internet-connected television sets. Despite how quickly we have learned to use and love smartphones (anyone remember the flip phone, where sending a text meant pressing the number multiple times just to get one letter?), we don't seem to be embracing all of the ways a smart TV differs from the old one-way TV experience. Maybe that's most people are still wrapping their heads around how to integrate these smart devices into our home.
Get your devices all talking to each other
Instead of isolating and trying to jam everything onto one smart device, use the available technology to make them all work together. One major way to enjoy the Smart VIERA experience is to download the remote app on your smartphone of tablet and start really taking control. In fact, you can turn your tablet into a super cool, universal remote, with most music systems, home theatres and and Blu-ray players also offering remote apps.
Now get your devices playing together!
So your smart devices now talk to each other, it's time to really take them all for a spin. Apps like Panasonic's Swipe & Share 2.0 build a close relationship between you, your TV and your smartphone and tablet. Once you have this app installed on your phone or tablet, you can really play, as any movies, music or photos can be swiped straight from your handheld device to your TV (and back again).
YouTube really shines on the big screen
It's easy to understand why Facebook and Twitter aren't really taking off on the TV screen, as they are solo activities – not really something we share with everyone. But the potential for enjoying YouTube really needs a closer look. We are always pushing our phones or tablets at friends for them to look at a cool video but you could be accessing the YouTube app on your Smart TV and 'Nek Minnit', that cat riding a robot vacuum cleaner and being chased by a duck is playing in HDTV glory on the big screen.
Download VIERA Remote App: