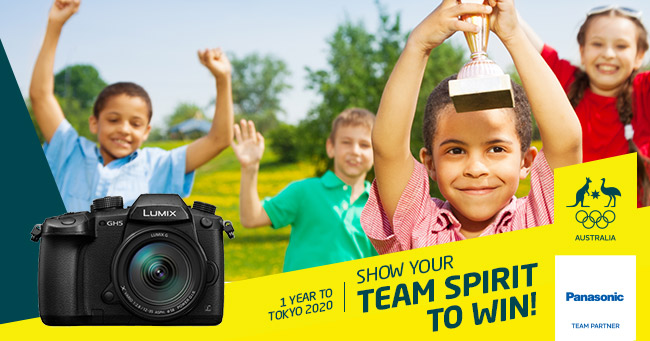 ---
WINNER ANNOUNCEMENT:
Image Title: Winners R Grinners!
Image Caption: Number 8 scored a goal in the dying minutes to seal match victory for his team!
Grand Prize Winner: Louise from VIC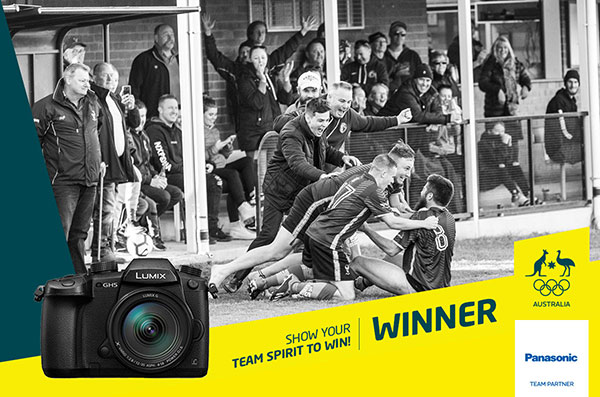 ---
It's officially 1 Year to Tokyo 2020 Olympic Games and we're feeling the team spirit! Help us celebrate this exciting milestone by uploading a photo that shows your own team spirit, and you could win a GH5 camera and 12-35mm lens valued at $3,599. 
Team spirit comes in many shapes and forms! Your photo could show us your work team, your sports team, your kids playing together as a team, your friends cheering a team on to victory – the possibilities leave a lot of room for creative entries.
When you have uploaded your photo, make sure you share it to your favourite social sites and encourage your mates to vote. The top ten team spirit images with the most votes will be shortlisted for judging by our jury. A Grand Prize Winner will be chosen based on the team spirit portrayed in their image, along with the creativity of their title and image caption.
Entry Period: 24/07/2019 – 24/08/2019