With so many Panasonic kitchen appliances designed to make your life easier, we've gone one step further and put together this website full of fabulous recipes and feature pieces to help you make the most of your products.
Recipes
Work your way through a huge range of recipes, including yummy juices and smoothies made with our juicers and stick blenders, delicious bakery goods from our bread makers, sensational sushi courtesy of rice cookers and an endless array of dishes cooked in our top-notch microwaves.
#Foodhacks
Who doesn't want a kitchen cheat sheet? Keep an eye out for the clever food hacks we will publish each moth to simplify your time in the kitchen. Juicer-chrome_0005
Products
Whether you are looking to upgrade or add to your appliance collection, you'll find everything you need from the Panasonic range right here.
Feature Articles
We'll be regularly publishing feature columns from nutritionists, food coaches and guest bloggers just to keep things fresh in your kitchen.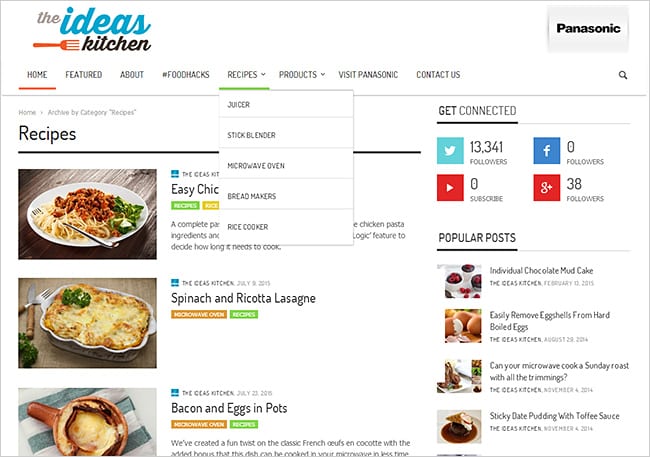 Chia Berry Smoothie Recipe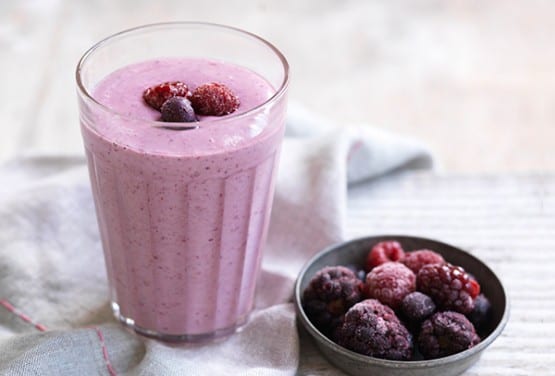 These tiny little chia seeds pack a huge superfood punch; they're bursting with Omega 3 and fibre and make a delicious addition to any smoothie.
Ingredients
I cup of frozen mixed berries
1tbsp chia seeds
½ cup of yoghurt
½ cup of skim milk
Method
Blend ingredients together.
Visit The Ideas Kitchen website for more recipes.
Blender 101 #foodhack
Use small freezer bags to prepare your smoothie ingredients for the week ahead and then pop in the freezer. Each morning, all you'll have to do is pour, blend and go. Bonus points for the fact that the frozen fruit and veg will make your smoothie icy cold!
Visit The Ideas Kitchen website for more #foodhacks.
RECIPE BY