It's no secret Panasonic is obsessed with creating the ultimate Hollywood experience at home and with our 2019 Premium AV launch we really deliver on that obsession. From our flagship OLED TVs through to our full home entertainment range, we've combined our most accurate and compelling picture quality ever with immersive sound and smart connectivity. Welcome to Panasonic home cinema's finest hour…
65GZ2000U OLED 4K HDR TV
 Yes, This Really is the World's Most Cinematic Television
Tuned and used by leading picture experts, our top-of-the-range GZ2000 65" 4K OLED TV offers the world's most cinematic television experience. The bespoke professional Edition 4K OLED panel has been optimised by Hollywood colourist, Stefan Sonnenfeld. Out most powerful HCX Pro Intelligent Processor drives gorgeously opulent visuals, delivering unrivalled detail, brightness and astounding colour accuracy.
The GZ2000 OLED Series features the world's first built-in upward-firing speakers to support Dolby Atmos, and the audio system is tuned by Technics engineers with JENO Engine technology to create a completely immersive spherical soundstage
READ MORE
65" GZ2000U PROFESSIONAL EDITION OLED 4K Ultra HD HDR TV
WATCH VIDEO
See the Future of TV Through Our Transparent OLED
At the Panasonic 2019 AV Launch, we introduced so many exciting new products. But there was one futuristic item we had on display that stopped the industry's best and brightest in their tracks; a transparent OLED prototype we flew in from Japan! How can a TV screen be see-through? Press play and watch the transformation for yourself.
OLED 4K HDR TVs
Our OLED 4K Lineup Raises the 'Hollywood to Home' Bar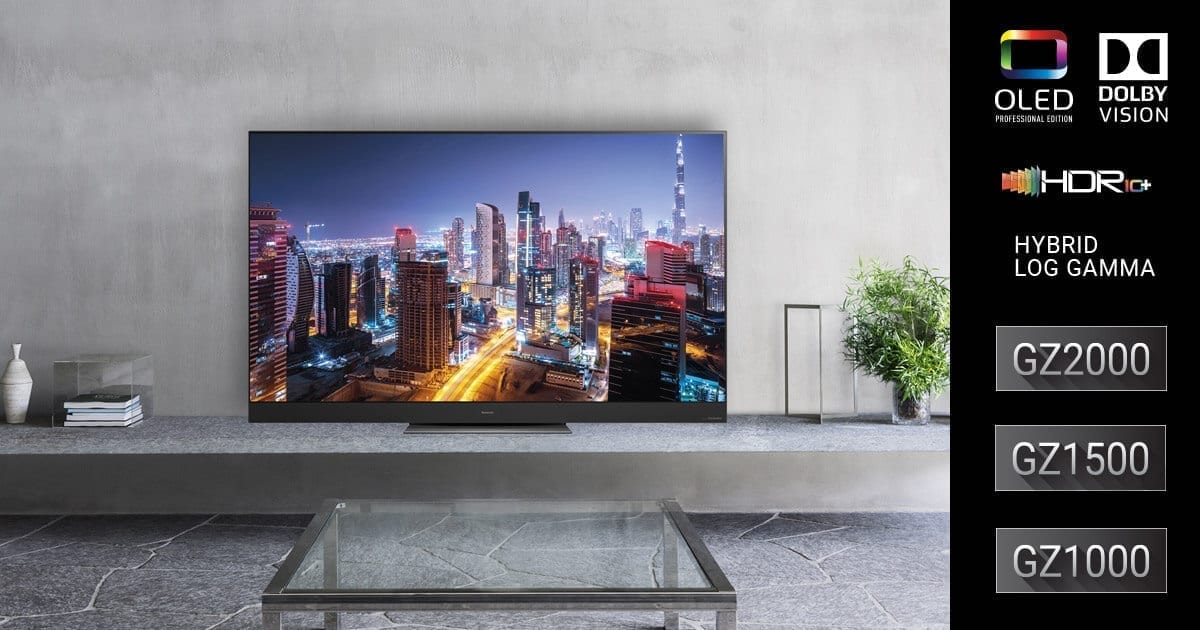 Our new 2019 GZ2000, GZ1500, and GZ1000 Series OLED lineup is colour-tuned by leading Hollywood colourist, Stefan Sonnenfeld to deliver exceptional accuracy. Stefan Sonnenfeld has championed the power of colour grading to convey emotion and storytelling through film and like many other renowned colourists, he uses Panasonic OLED screens as large-format client reference monitors in his daily workflow.
Across the OLED range, the new HCX Pro Intelligent processor swiftly analyses and optimises the colour, contrast and clarity of 4K video content, which allows TVs to consistently deliver the most accurate colours, even in scenes where brightness levels and contrast vary widely. What's more, our 2019 OLED TVs are the world's first televisions to support both HDR10+ and Dolby Vision.
Panasonic's Smart TV platform has been upgraded in these models. The refreshed interface features the most popular streaming applications for Australians including Stan, Netflix, Prime Video and YouTube, while support for voice control technology – including Google Assistant and Amazon Alexa – allows for seamless integration to the modern smart home.
LED LCD 4K HDR TVs
New LED LCD 4K Lineup Features World-Class Technology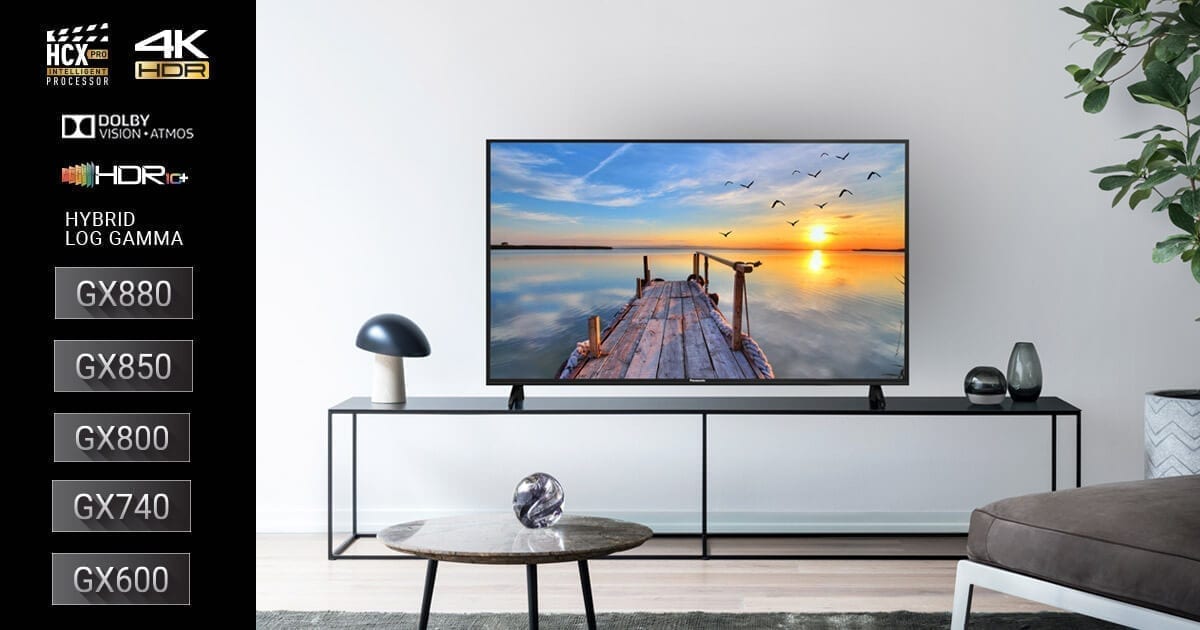 The TV stars of our 2019 home entertainment range also include five new 4K LED LCD Series – the GX880, GX850, GX800, GX740 and GX600. The flagship GX880 and GX850 Series, like the OLED range, are powered by the new HCX PRO Intelligent processor.
Along with our 2019 OLED TVs, LED TVs from the GX740 Series up are the world's first televisions to support both HDR10+ and Dolby Vision. Looking for more high-end features? These models boast our upgraded Smart TV interface, support for voice control technology, and Panasonic's renowned sleek and stylish minimalist designs.
SOUNDBAR COLLECTION
You Deserve a Sound Field That Heightens Acoustic Realism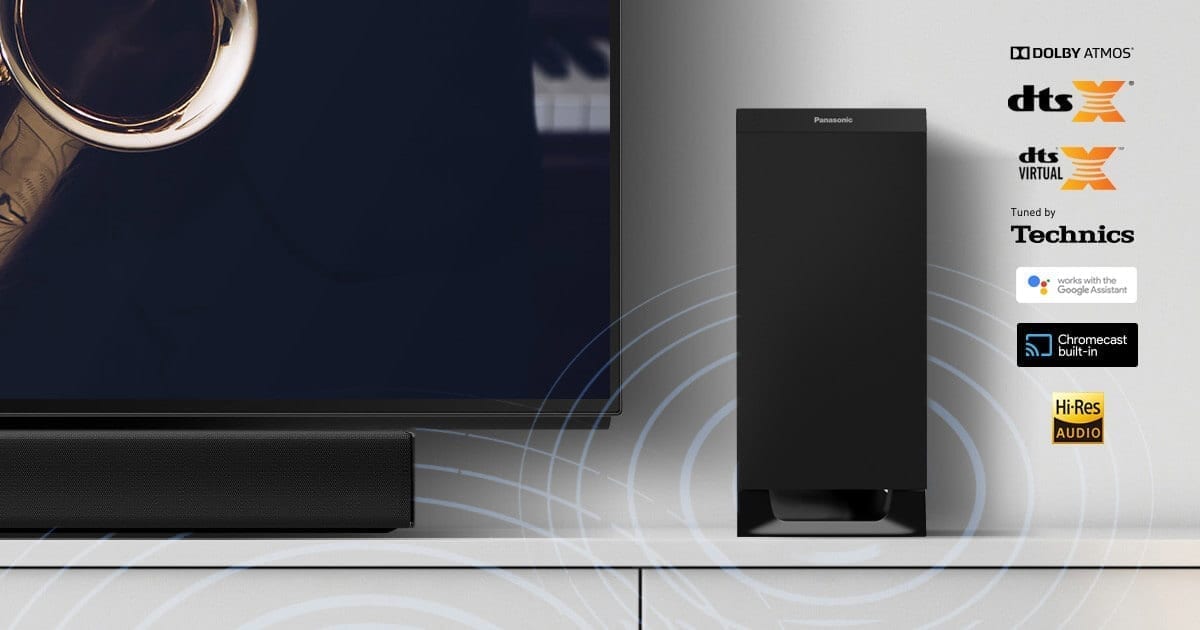 Mind-blowing picture quality calls for the sublime audio you'll get with our 2019 soundbar range. State-of-the-art features include Dolby Atmos, DTS:X™ and Chromecast, as well as 4K and HDR Pass Through capability – ensuring a sound experience that will immerse you in a whole new dimension.
The flagship HTB900 is designed to match our new TV line-up and this extraordinary system has tuned by Panasonic's acclaimed Technics audio specialists. It brings every movie to life, delivering a sound field that heightens acoustic realism. With support for Dolby Atmos and DTS:X™, this model's powerful and dynamic sound will take you right inside the cinematic experience.
Selected models in the range offer increased connectivity to stream music around the home with seamless control, via built-in Chromecast which works with Google Assistant. In addition, 4K Pass Through allows today's high-definition 4K video content to be passed through a soundbar from a 4K source (e.g. PVR or UHD Blu-ray deck) to a 4K TV.
4K BLU-RAY PLAYERS
Serious About Cinematic Quality? You Seriously Need 4K Blu-ray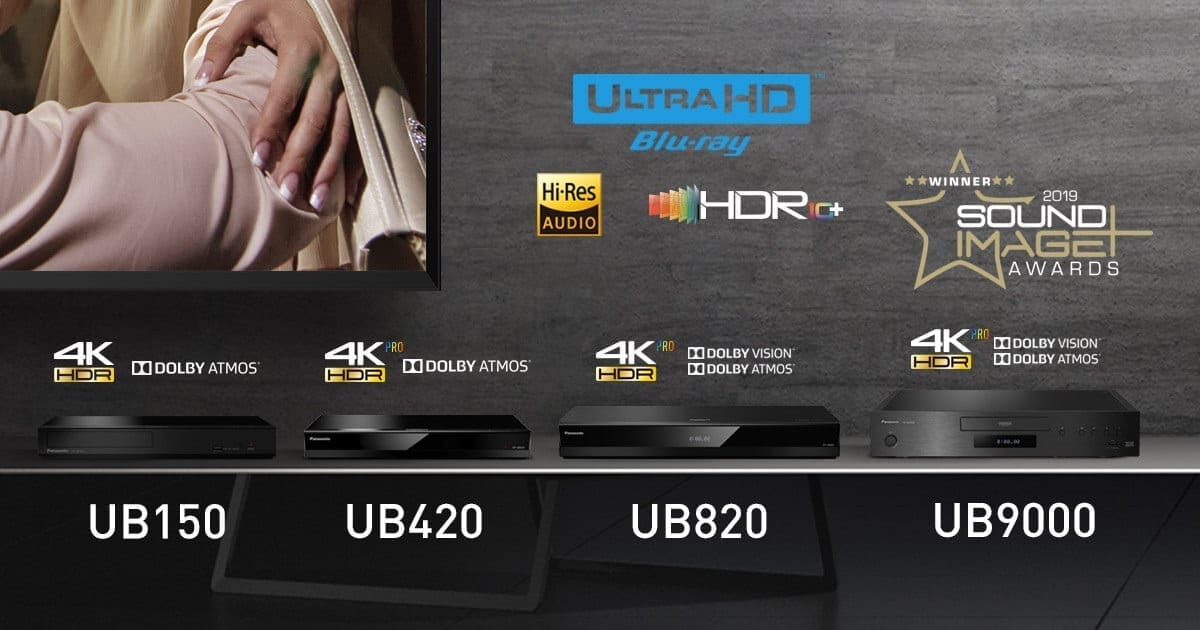 Our newest 4K Blu-ray player follows in award-winning footsteps to join a range renowned for breathtaking pictures and audio. At the premium end of the market sits our reference-class UB9000 and at the entry level, we are excited to launch the UB150 4K Blu-ray player. This compact model is packed with high-end image and audio technologies, including Ultra HD Blu-ray playback, HDR10+, high-resolution audio reproduction, and Dolby Atmos® compatibility.
AV SPOTLIGHT
Aussie Media & Industry Praise for Panasonic AV Launch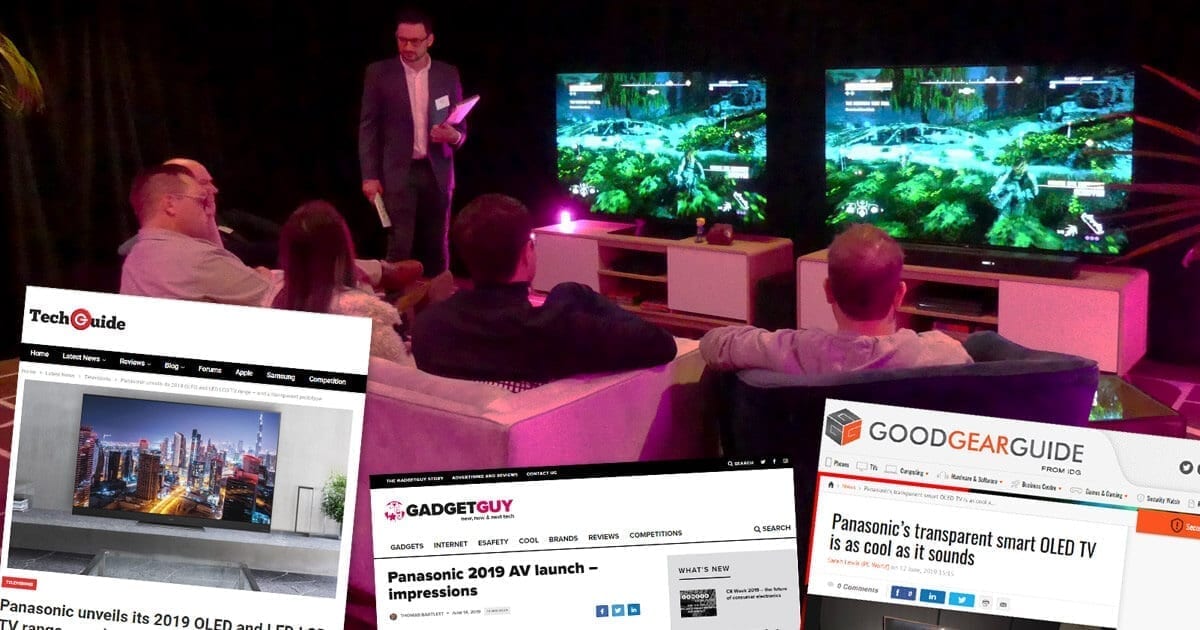 See what the critics, reviewers and industry professionals are saying about our 2019 Premium AV launch.
Gadget Guy
READ MORE: Panasonic 2019 AV launch – impressions
"The Panasonic 2019 AV launch showed evolutionary improvements all around… they remain in the top tier with one exception. The Panasonic DP-UB9000 Ultra HD Blu-ray player isn't merely in the top tier. It is the top tier."
Panasonic today launched its 2019 OLED and LED TV range plus it showed off this concept OLED transparent screen: half TV half display shelf @panasonic #OLED #TV pic.twitter.com/Zir8IYGgGh

— Chris Griffith (@chris_griffith) June 12, 2019
Tech Guide
READ MORE: Panasonic unveils its 2019 OLED and LED LCD TV range
"Panasonic has unveiled its 2019 the line-up of OLED and LED LCD TVs designed to give customers an incredible cinematic experience at home as Hollywood meant it to be. Also revealed was a prototype TV – a transparent OLED TV which, when not in use revealed two shelves that were on the back of the TV."
What do you see behind this @PanasonicAU prototype TV when you turn it off?

SWIPE LEFT to find out. 🤣#panasonic #panasonicoled #transparentoled pic.twitter.com/7OT3Oxh2dK

— Djuro Sen (@DjuroSen) June 12, 2019
Good Gear Guide
READ MORE: Panasonic's transparent smart OLED TV is as cool as it sounds
"Panasonic showed off a transparent OLED TV for the first time in Australia today, and it just proves that we're living in 2019 and tech companies are living in 3019… I tried so hard to stay professional during the demo, because it's so goddamn cool – but my inner nerd was screaming."
Yesterday I saw the wildest TV I've seen in a long time! https://t.co/u8UQVY8yv5

— Jason Murray (@JM77) June 12, 2019
Stereonet
READ MORE: First Look: Panasonic 2019 OLED TV Range
"Panasonic has continued its mission to provide colour-accurate images in customer's homes, with all of its 2019 OLED's tuned by leading Hollywood colourist Stefan Sonnenfeld. Sonnenfeld has some impressive credentials to his name, including A Star is Born, Wonder Woman, Man of Steel, Star Wars: The Force Awakens and Jurassic World."
. @PanasonicAU 2019 OLED/LED TV Preview – #HollywoodAtHome https://t.co/IgbkqdDzuj #PowerUpAU #OLED

— Power⚡️Up! (@PowerUpAU) June 23, 2019
Pickr
READ MORE: Panasonic's 2019 OLED TV flagship focuses on cinema quality
"More than just more OLED goodness, the 2019 range of Panasonic TVs upgrade some of the underlying technology, with its flagship bringing the Panasonic brand Technics into the fold."
Current Promotions