Want to look your best for summer? We've put together a few tips to help you revamp your grooming routine along with the must-have tools you'll need for your kit.
Put your best face forward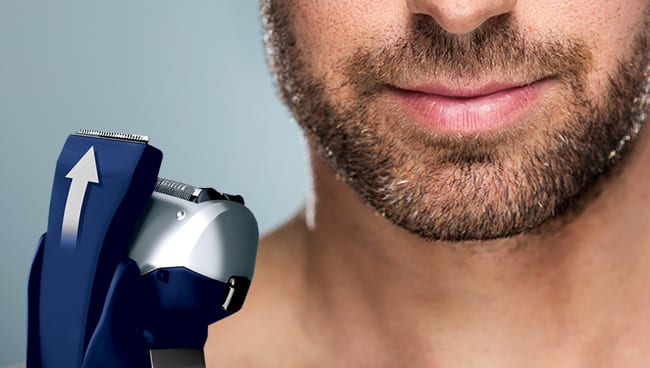 Precision shaving and facial hair contouring is a summer style essential, whether your go-to look is smooth skin, designer stubble or a debonair beard. Make sure your shaver has a pivoting head to follow the contours of your face and protect your skin from irritation, along with a multi-blade system to gently cut whiskers at the root. For stubble, sideburns, moustaches and beards, use a trimmer to hone your facial hair into smooth, clean lines.
The Tool: ES-RT37 Rechargeable Shaver with Slide-up Trimmer
Manscape unruly body hair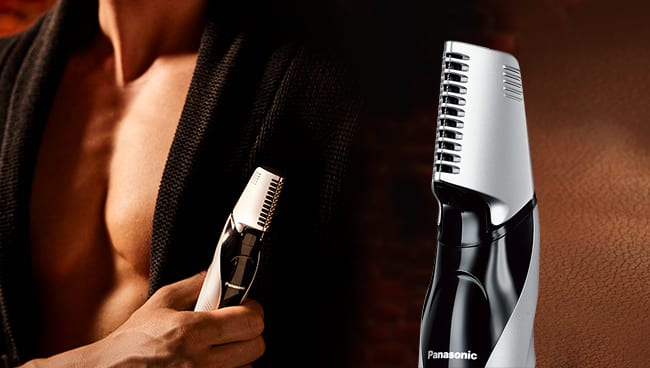 While there's no need to go hairless like an Olympic swimmer (zero judgement if that's your thing, though), a little strategic tidying will definitely add some polish to your overall appearance. This is where a body trimmer with a good choice of comb attachments comes in handy. Use the shorter comb to trim armpit hair so it doesn't protrude from your underarms, and a longer comb to take a little length off your chest, arm and leg hair. For the groin region, employ the shorter comb again to trim hair to a length that will feel neat and clean but still preserve a natural-looking aesthetic balance.
The Tool: ER-GK60 3-in-1 Body Groomer
Banish pesky stray hairs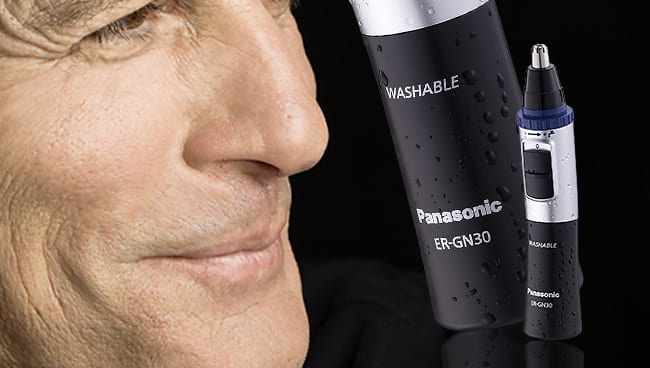 There's no way to make the little hairs peeking out of your nose and tufting off your ears look acceptable. Give them the chop BUT remember how delicate your nose and ears are before you even think about attacking them with scissors or tweezers. Instead, use a tapered trimmer to prune the hair from your nostrils and then run it lightly over any obvious hairs sprouting along your ears. Do remember that nose hairs serve a purpose in preventing dirt from doing damage inside your nose, so don't go crazy. Just trim the unsightly excess hair!
The Tool: ER-GN30-K541 Nose Hair Trimmer
Focus on dental health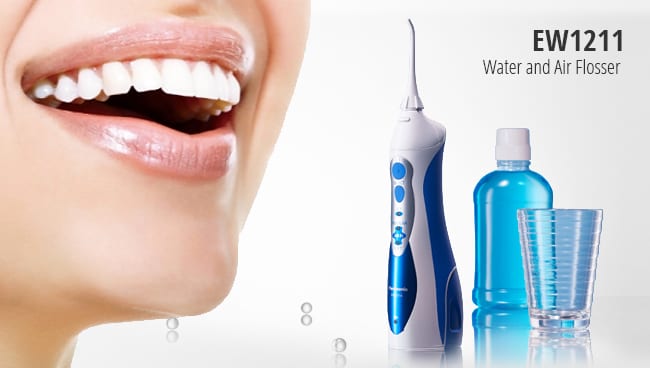 Daily oral health should be a priority because clean teeth and good breath will definitely boost your social confidence. Everyone knows they should be flossing for really effective dental care but string floss is so awkward and messy that this step often gets neglected. Skip the horrible string and switch to a water/air flosser to get a dentist-style clean at home that will keep your teeth and gums in tip-top condition.
The Tool: EW1211 Water and Air Flosser
Panasonic Personal Care Range