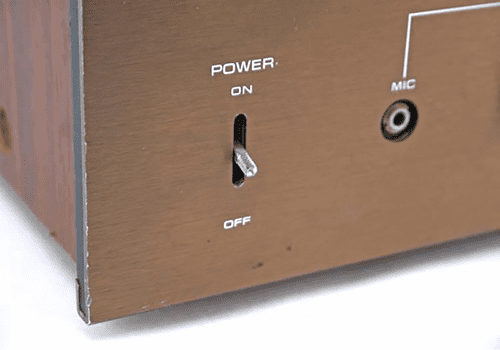 It's hard to believe that buying a stereo system was once as complicated as buying a car. By the time a salesperson had run through all the confusing aspects of which receivers went with which speakers, whether you needed 8 or 4 ohms impedance, what it was going was going to take to hook it all together and then how you were going to afford the hefty price tag, most of the fun had been taken out of the music.
Today we are flashing back to the Panasonic stereo systems that took the hassle out of Hi-Fi. The RA-6100 and 6600 introduced the concept of high-fidelity matching components that were all compatible in any combination. Music lovers were free to choose from FM/AM stereo receivers, built-in 8 track player/recorders, deluxe turntables, and superb speakers featuring tweeters and thrusters. Instead of relying on a salesperson to guide the way, Panasonic's matching components turned everyday music fans into stereophonic experts.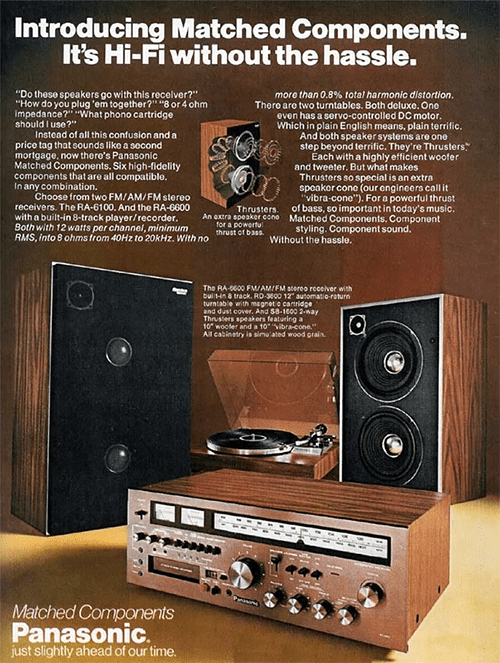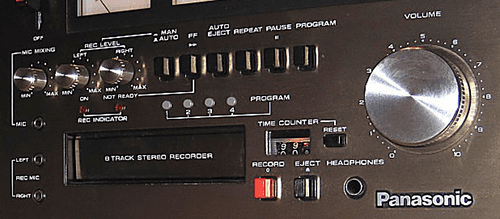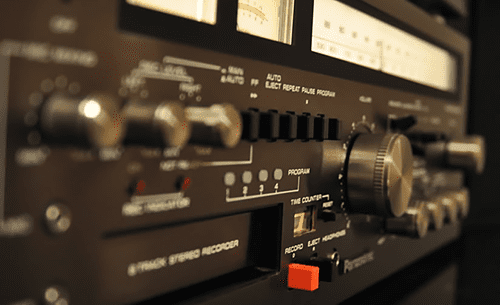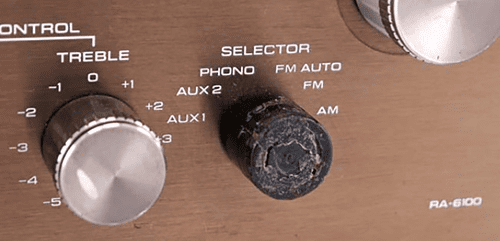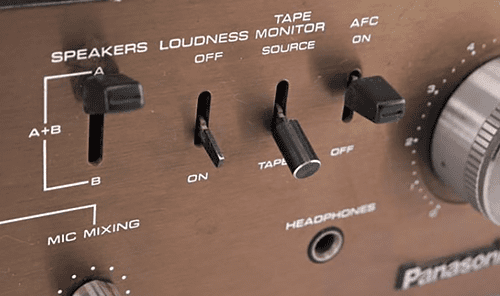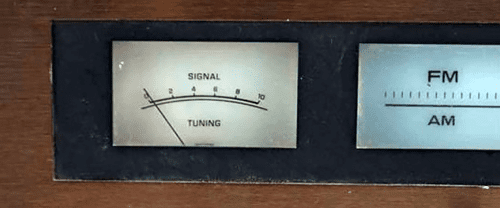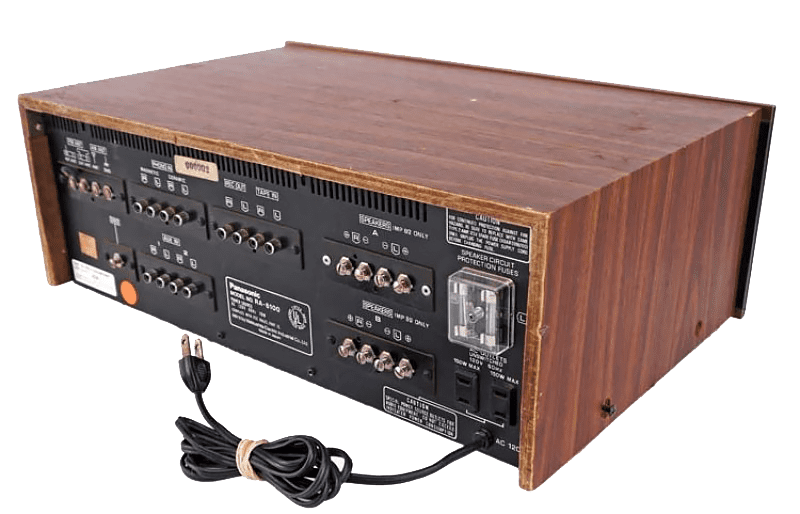 MORE
Back to the future, have a look at our current audio range.
Click here for more flashbacks.