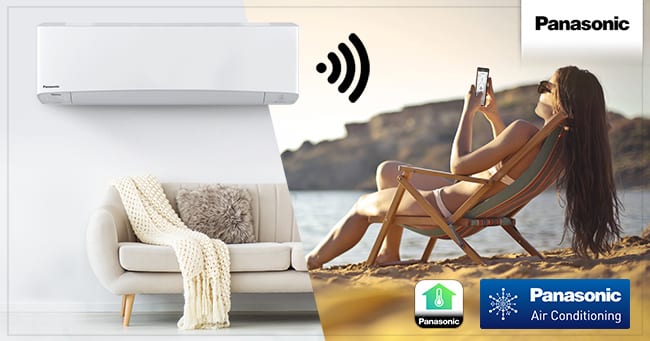 It's that most frustrating time of year; a sweltering Australian holiday season filled with songs and films that celebrate the cozy pleasures of playing in the snow and snuggling up in front of a crackling log fire. But you can escape the heat and create an indoor winter wonderland when you pair our WLAN Smart Adaptor and Comfort Cloud App with a Panasonic Aero Series air conditioner.
Since We've No Place to Go, (Pretend to) Let It Snow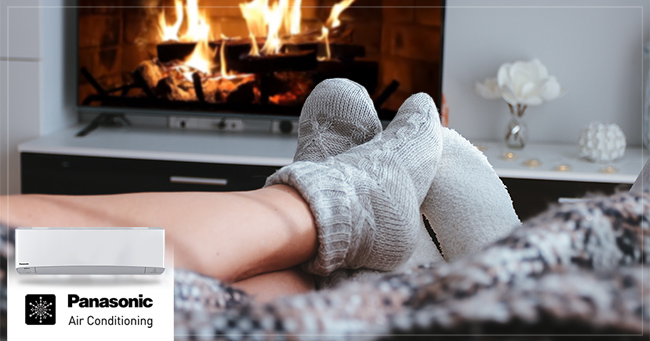 With Panasonic's smart air conditioning combo, you can take out your smartphone and set the perfect chilly temperature for relaxing in front of a crackling fire on your TV with a mug of hot chocolate – no matter how scorching it is outside your front door!
READ MORE
Panasonic's WLAN Smart Adaptor & Smart App for air conditioning
Everything We Love About Smart Air Con Control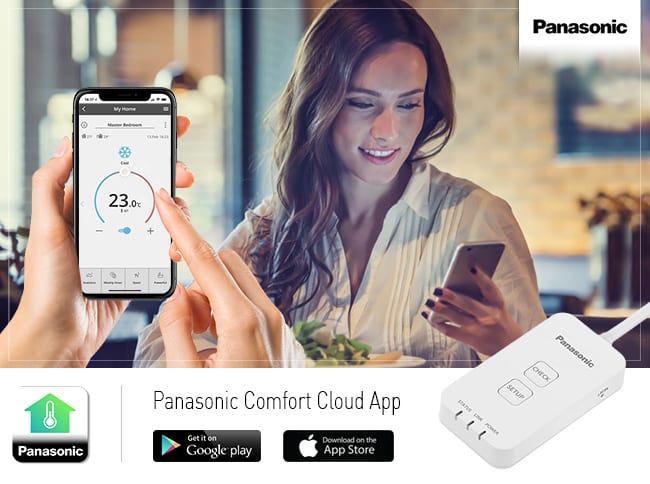 Our Comfort Cloud app lets you control and monitor your Panasonic air conditioning units from anywhere using your mobile device. You can adjust operating modes in an instant, analyse and compare energy consumption to improve energy efficiency, and easily identify air conditioners issues to simplify troubleshooting.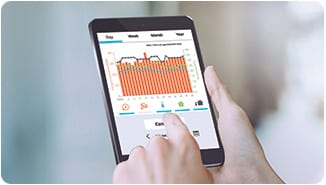 SMART Energy-Saving
• Analyse energy use based on different temp settings
• Compare day/week/month/year energy consumption
• Improve energy efficiency and electricity spending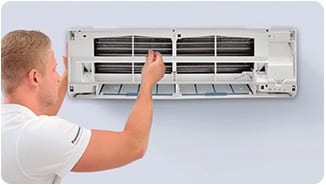 SMART Assist
• Check error codes for effortless troubleshooting
• Help technicians to easily identify the issues
• Allow multiple user and admin access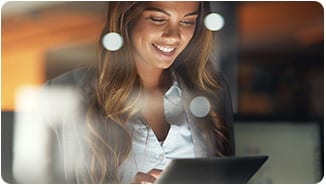 SMART Control
• Complete remote control of your air conditioning
• Adjust modes, temp settings, fan speed, air direction
• Group and manage up to 200 air conditioning units

Panasonic Aero Series ECONAVI Reverse Cycle Inverter

Aero Series ECONAVI Reverse Cycle Air Conditioning
Panasonic Aero Series Reverse Cycle Inverter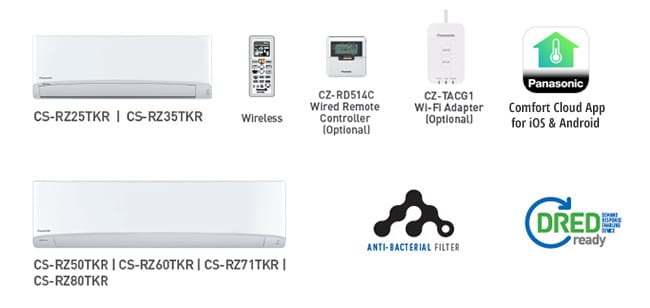 Aero Series Reverse Cycle Air Conditioning
Panasonic Aero Series Cooling Only Inverter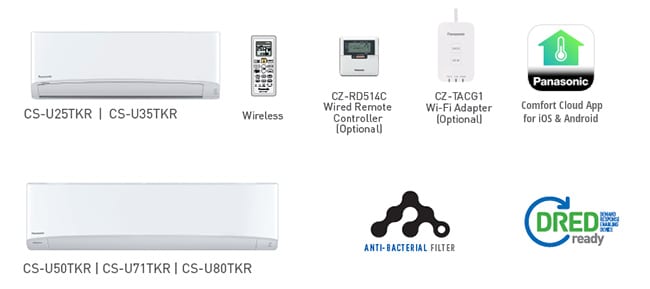 Aero Series Cooling Only Air Conditioning