The One Handed Cooks are the experts at creating healthy, fuss-free recipes for time-poor families. We loved their product review of the Panasonic NN-CD58JS 3-in-1 Microwave and the recipes they created for healthy meals and tasty treats that remove the temptation to reach for pre-packaged or fast-food meal options.
One Handed Cooks | NN-CD58JS Product Review

All shiny and new, the Panasonic 27L Stainless Steel 3-in-1 Combination Microwave (NN-CD58JS) will be the perfect addition to your kitchen with the capacity to transform busy weeknight chaos into calm and happy mealtimes. With its many functions including convection, grill and combination cooking, it's powering convenience without the need to compromise on nutrition, taste or value. Not only that, but the geniuses at Panasonic have created a whole preset Junior Menu catering to babies and toddlers, as well as the whole family.
By removing the temptation to reach for the prepackaged or fast-food meal options, the combination microwave is saving you time and offering you a whole lot more nutrition. And after a busy day at school, work, or after-school activities you can walk right in the front door and, in the space of a few minutes and the push or a button or two, a healthy dinner will be cooked perfectly.
What's on offer :
A pre-programmed Junior Menu offering a variety of nutritious sides, meals and snacks for the whole family.
Convection, grill and combination cooking allows you to cook crispy, golden pasta bakes, fresh vegetable fries and even roast chicken among other things with quick cooking times.
Defrosts and reheats food evenly avoiding cold bits and burnt bits using Inverter microwave technology.
A smart redesign allows this space-saving microwave (compared with other traditional combination ovens) to have a more spacious interior allowing greater flexibility with what you can cook and create for your family.
It's no secret we love to add extra veggies and nutritious ingredients to our family's meals and snacks wherever we can so we've cooked and tweaked a few favourite recipes from the Panasonic Ideas Kitchen. You'll find extra veggies in the pasta bake, a variety in the frittata, the addition of seeds and carrot in the muesli bars and we're suggesting a yummy veggie dip for the fries. So, take a moment while the meal is cooking, to toss the salad or slice the fruit and veggie sticks and ask the kids to set the table before sitting down to enjoy a healthy family meal together.
One Handed Cooks | NN-CD58JS Junior Recipes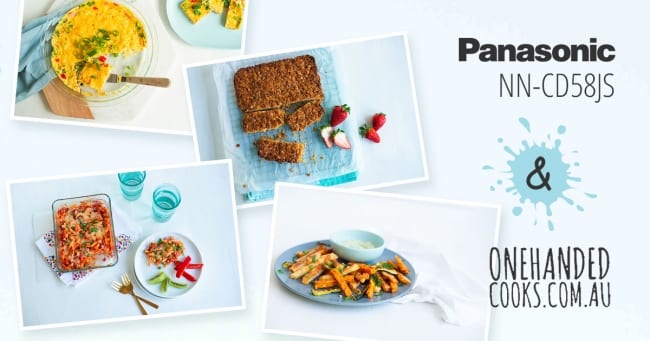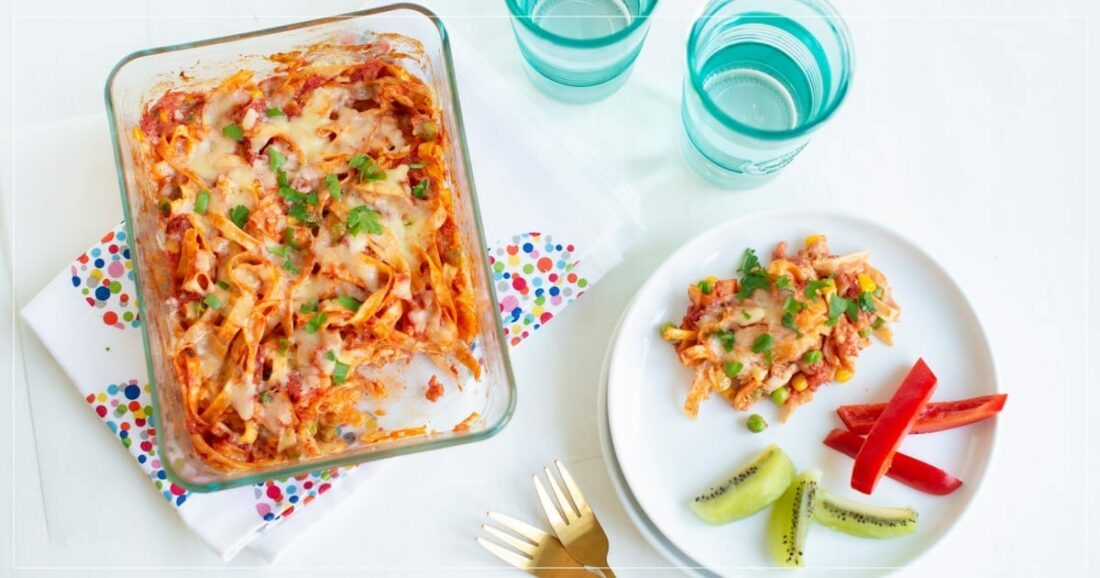 Most kids love to hear that it's pasta bake for dinner. This is the perfect recipe to mix and match with whatever extra veggies your kids love. Simply adapt by weight to make a small portion just for the kids or a large family meal. Perfect pasta bake every time, this will become a family favourite that is achievable even on the busiest of nights.
RECIPE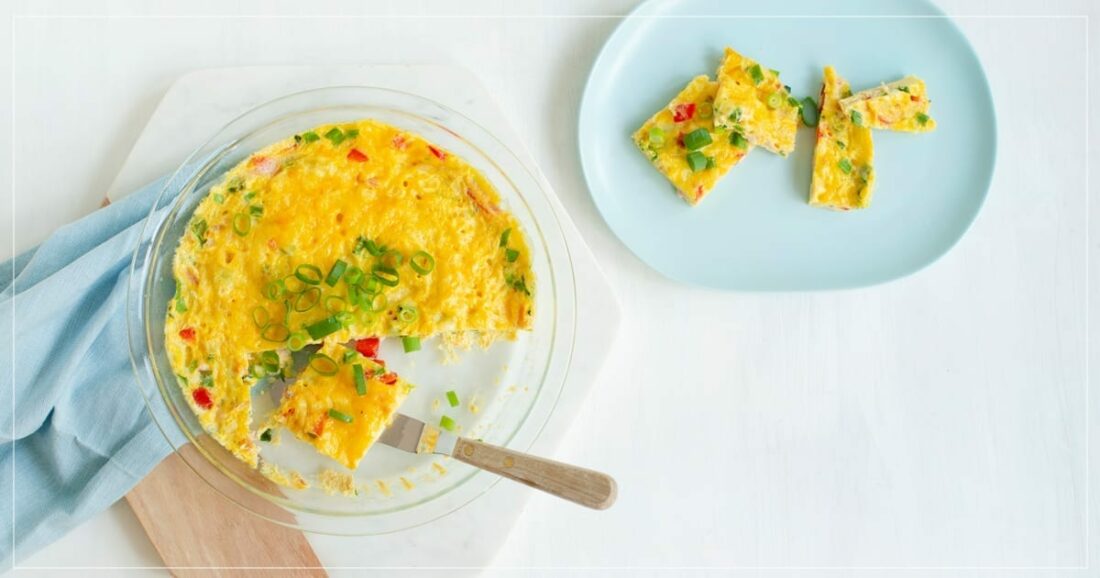 A perfectly cooked frittata in minutes. This recipe is aimed at toddlers and children or may be shared with the whole family. We particularly love this recipe for when little ones are independently feeding themselves, and for introducing different flavours and textures to their food. We've added some extra veggies but you can pick and choose whatever your child enjoys.
RECIPE

With a pre-set "Junior" function you can now cook all of your family's favourite meals with the touch of a button. You and the kids can enjoy a colourful rainbow of different vegetable fries, cooked to perfection. Crunchy on the outside and soft in the middle, why not serve them with a yummy fresh pesto or homemade dip to pack even more goodness into this family favourite.
RECIPE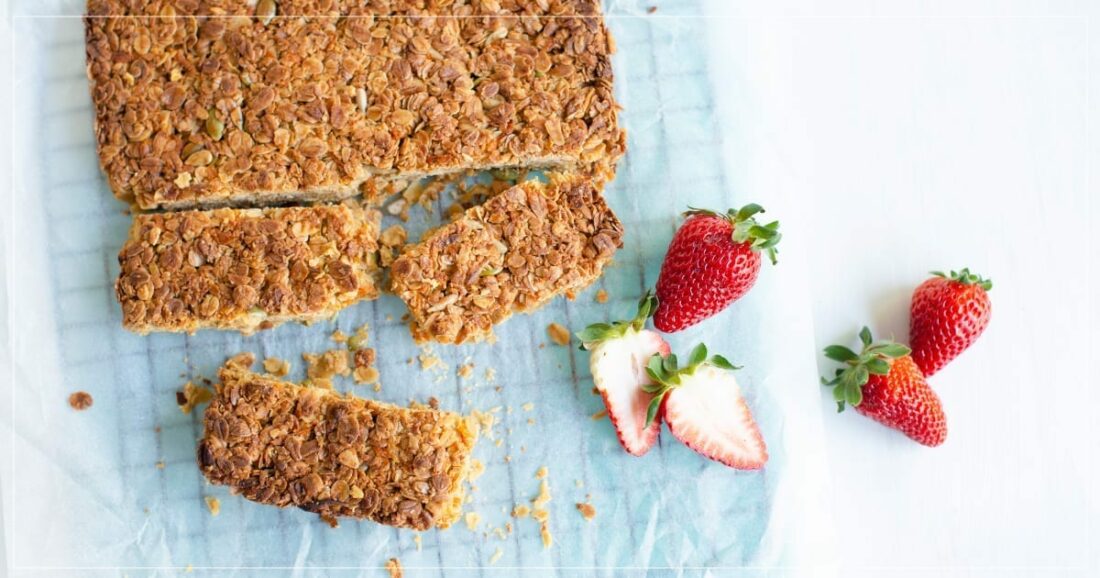 Imagine cooking perfectly crunchy, golden and chewy muesli bars in your microwave. We've adapted the recipe to reduce the sugar and added some nutritious seeds and naturally sweet carrot too. The perfect snack to include in lunchboxes or freeze and enjoy on the go.
RECIPE
READ MORE
The Ideas Kitchen Junior Recipe Collection
Panasonic NN-CD58JS 27L Convection, Grill & Combination Microwave